The high temperature today according to my weather widget is 98°F... but since we exceeded the high from yesterday's forecast by several degrees yesterday, I predict we'll exceed 100°F today!
Last Monday, Thomas took the training test for his new job and did very well on it. He's now "official" and we are feeling very grateful that his schedule is the same as it was during his training!
Last Tuesday, I went to a fun little Relief Society activity called "The Hats of Womanhood." I blogged about it
here
, if you're interested in reading about it!
On Wednesday, we went to the Provo Temple. This temple will be closed for cleaning this month, so we will be visiting other temples for a few weeks like we did last year :o)
I got a few hours off of work at the end of last week because we were all caught up in our cataloging! I used that unexpected free time to clean up our house and do the laundry so we could spend a quiet evening together on Thursday. It was so nice to watch a couple episodes of
The Pretender
and read some more chapters in a book we've been reading together,
Chester, I love you
. I got a few hours to myself on Friday, too, which I used to do some
craft-supplies shopping
... project pictures to come!
Yesterday we enjoyed a very full day together. We woke up early (for us, for a Saturday) and drove up Provo Canyon a few miles to
Bridal Veil Falls
. We walked along the paved walking/cycling trail and, rather than try to climb up the water falls like some (not-so-wise) folks were doing, we found a fairly easy trail a few yards away from the base of the falls that took us up near the top. The mist from the falls felt great after that climb, and we loved seeing such a pretty place. We walked the paved trail a bit more and stopped for a picnic lunch.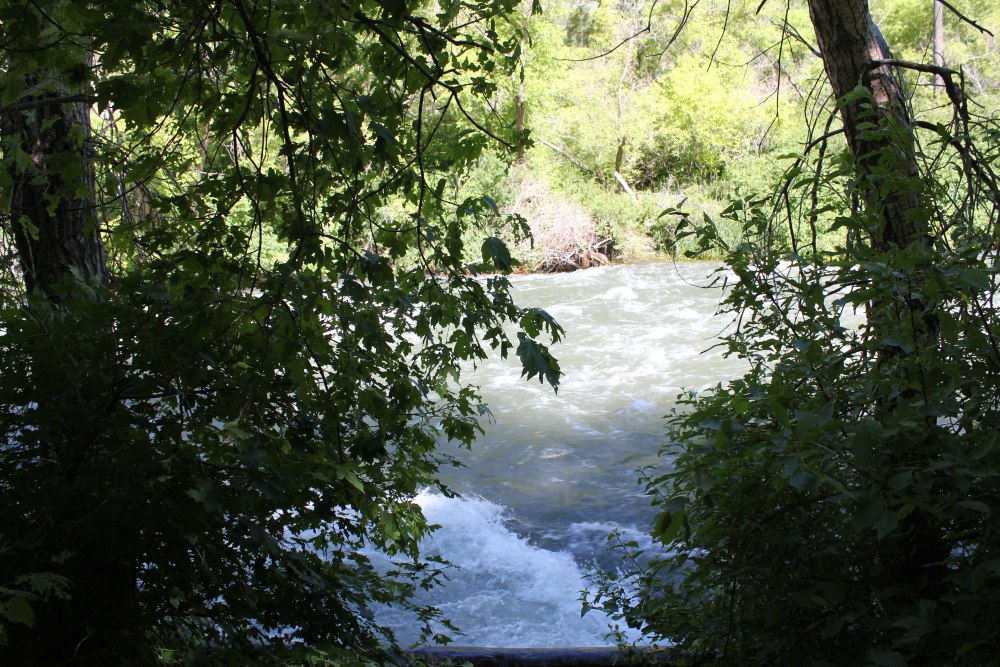 The Provo River is at its peak - a wet winter and spring plus a rapid change into summer make for a very full, VERY FAST river!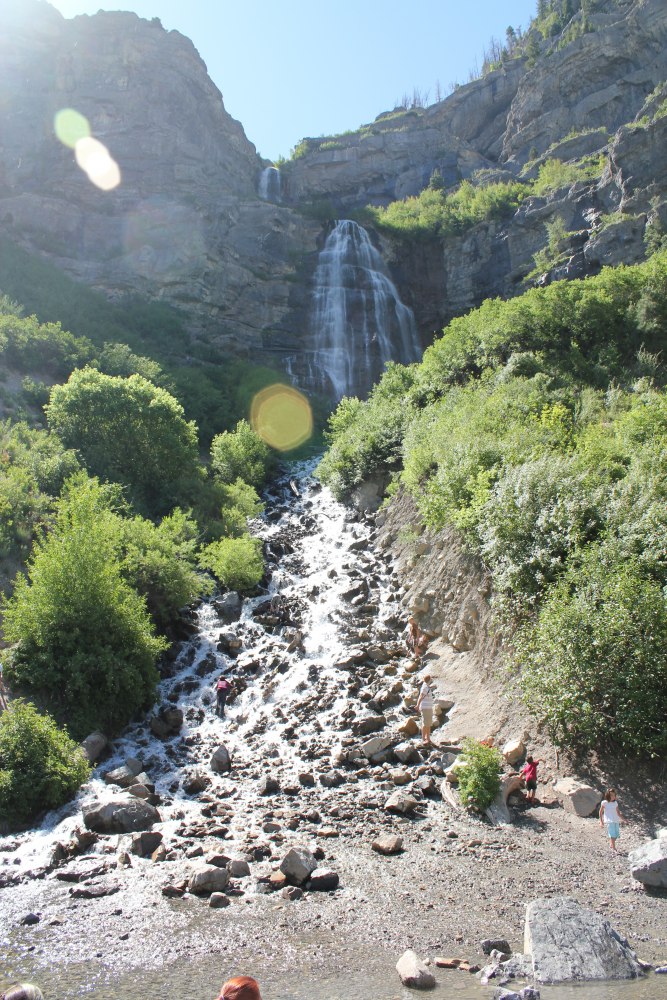 Bridal Veil Falls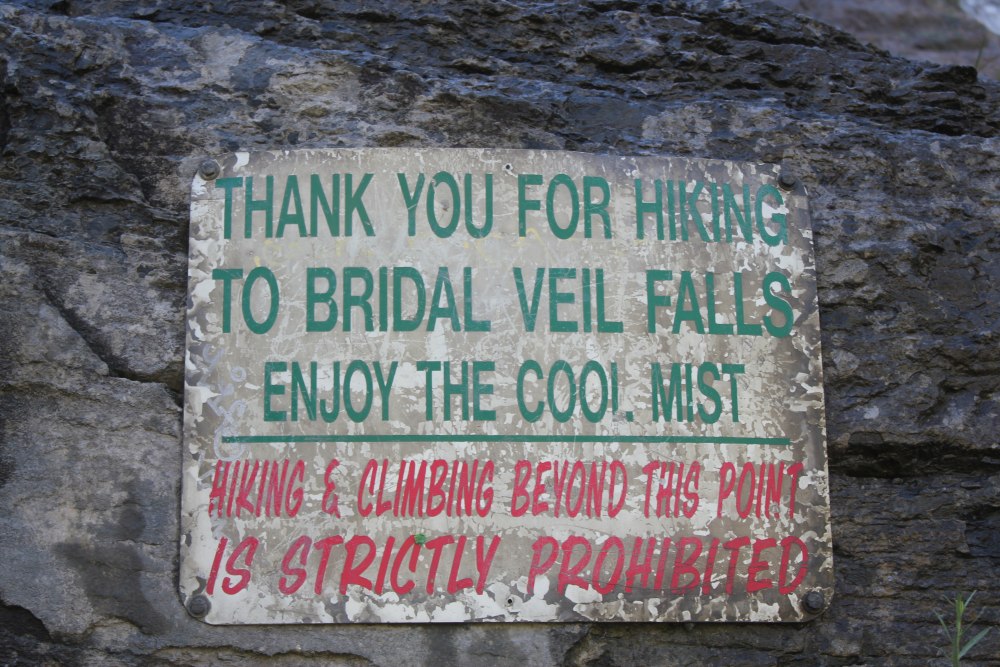 "Thank you for hiking to Bridal Veil Falls enjoy the cool mist / Hiking & climbing beyond this point is strictly prohibited"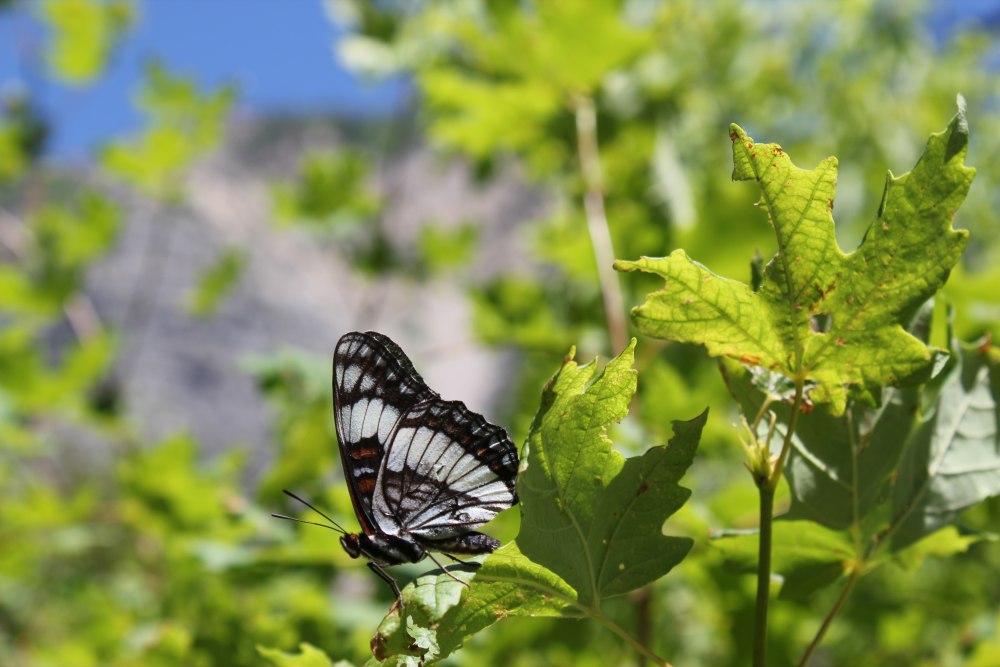 Thomas is getting good with his camera :o)
Afterward, we drove up to Salt Lake to visit Thomas' grandma. We ran into some of her other visitors, there, too.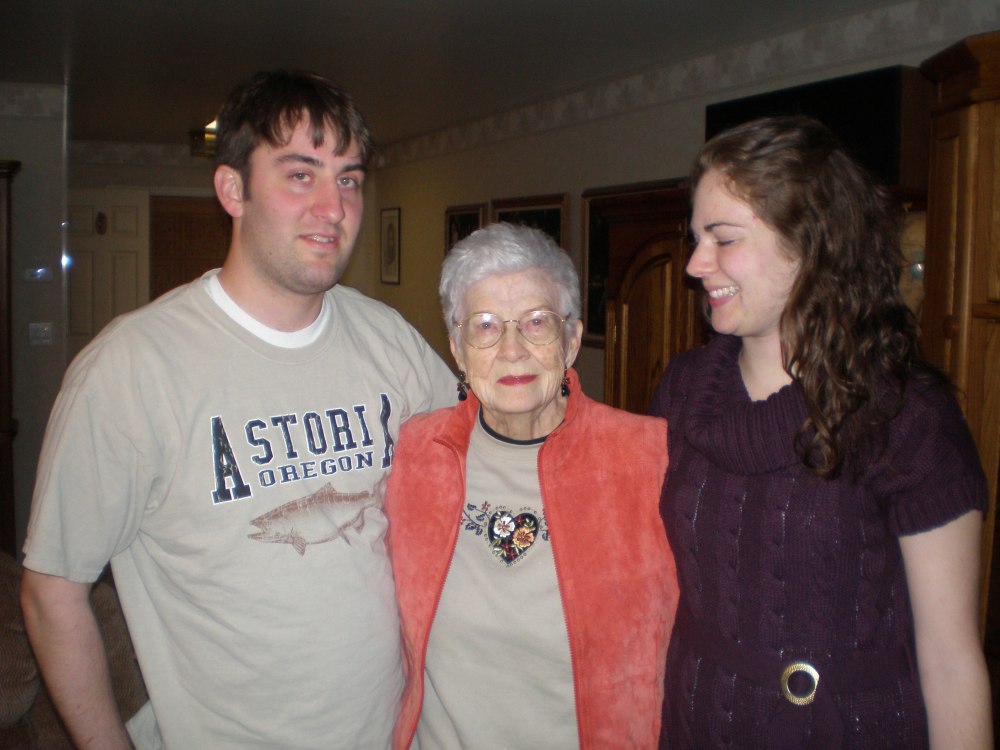 This is one of our favorite pictures with her from April 2010, just after we got married!
After coming home, we enjoyed an iChat with Thomas' mom and a phone call with my family. Then we went down the street to check out the food at
Freedom Days
. We brought dinner home and waited for the sun to go down so we could head out for the
Stadium of Fire
fireworks. Last year we found a perfect location from which to see the fireworks, and this year we went to that same spot. The fireworks show was incredible!! But driving home was a little nerve-wracking, since everyone else was doing it at the same time!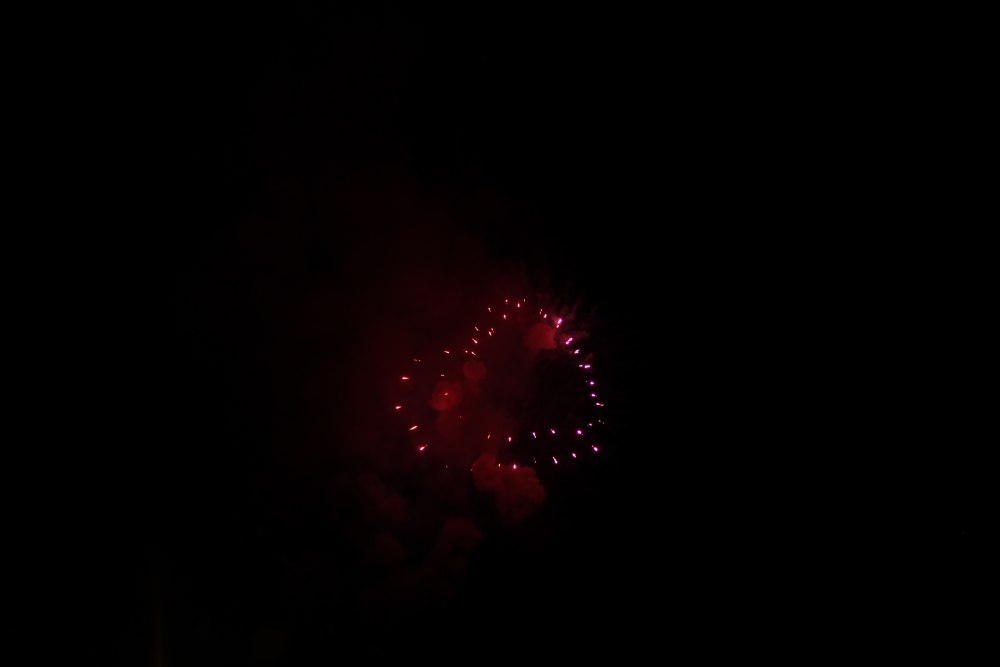 This one is heart-shaped!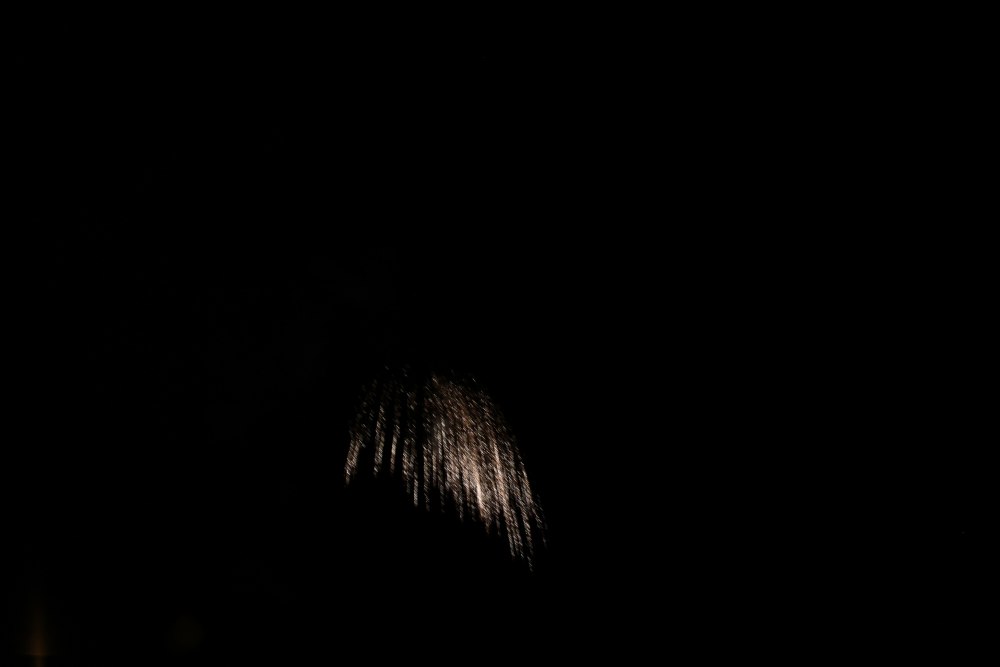 These ones reminded us of waterfalls - like the one we had visited earlier that morning!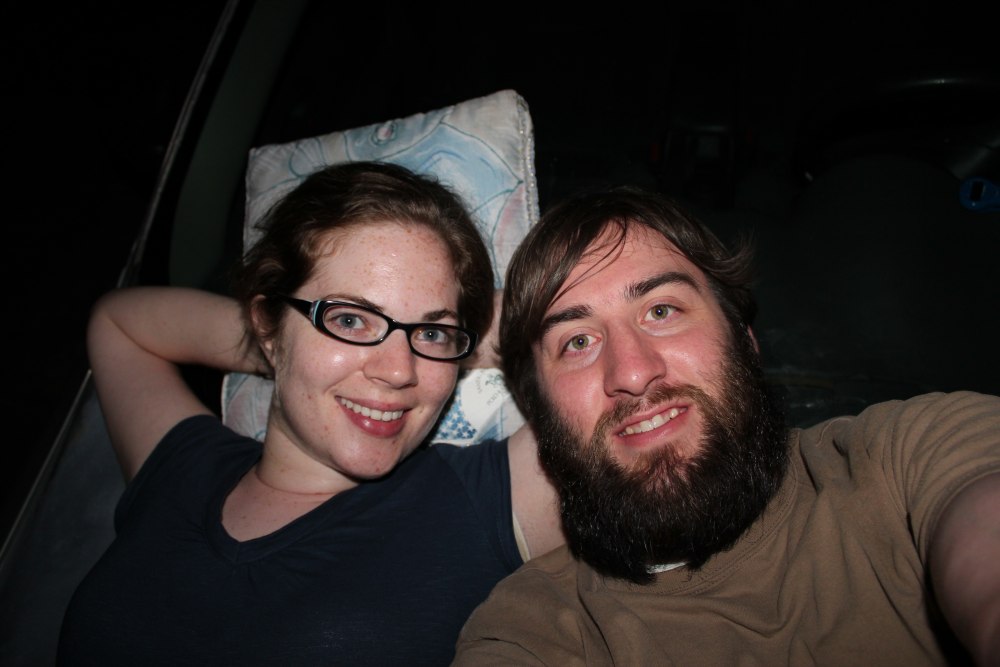 Thomas' Aunt Judy said, "doesn't that sound so young and romantic, to go watch fireworks?!"
Happy Independence Day!
oxox