The week leading up to Christmas was really busy but we got to do a lot of fun things, so it was good busy.
On Monday, Lisa got to go Christmas shopping with
Shari
. It was fun to get together and not have any tight time constraints! We hit up several stores and got a fair amount accomplished. Lisa made stockings that night while Thomas did some shopping of his own.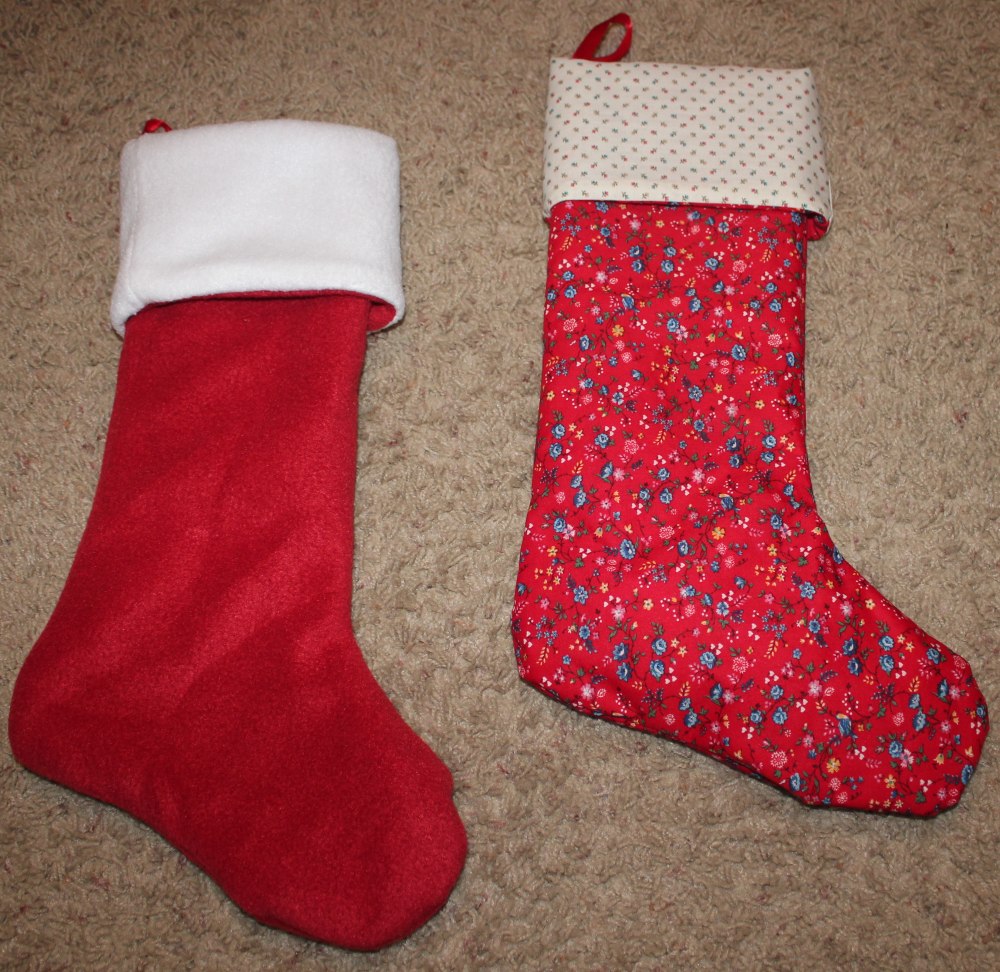 One for Thomas & one for Lisa
Tuesday, Lisa had a party at work. She was pleasantly surprised to receive an award for being a top producer for the year. Only the top 5 producers in her department were given awards.
Each evening, we worked to get Christmas gifts together for various people. Lisa finished up a couple of projects on Wednesday. Just before bed, we heard a knock at the door. We were so pleased to find the Magnussons, our original upstairs neighbors, when we opened the door! Since we last saw them, they have had a little girl. It was so much fun to catch up with them.
On Thursday, Thomas and Lisa drove to Bountiful for the annual Bradshaw family Christmas party. We enjoyed catching up with the Bradshaw relatives and eating lots of yummy food.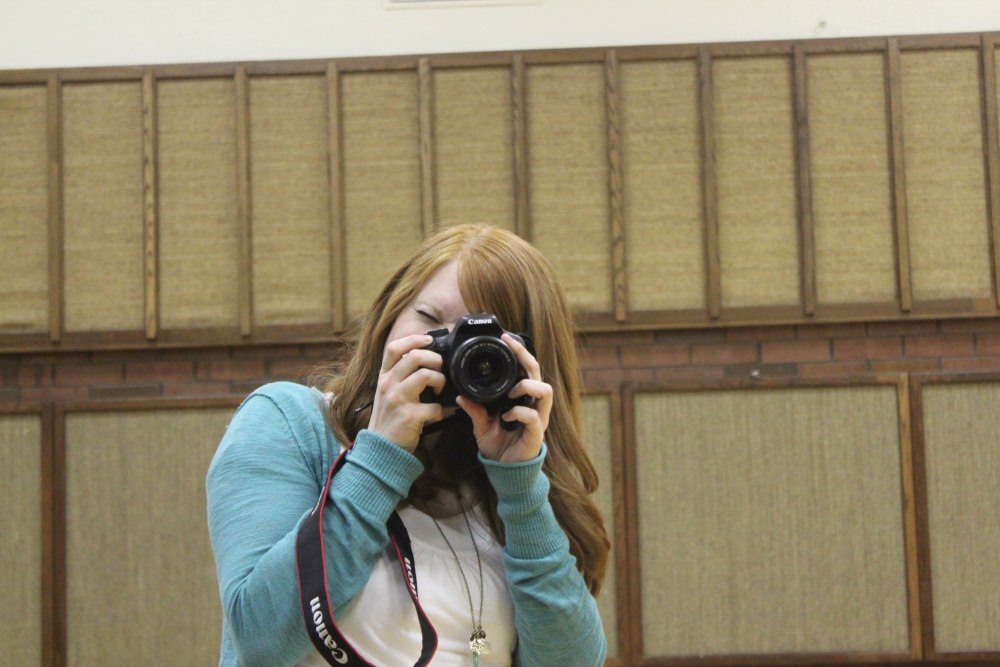 Thomas and Carlye take pictures of each other taking pictures of each other at every family event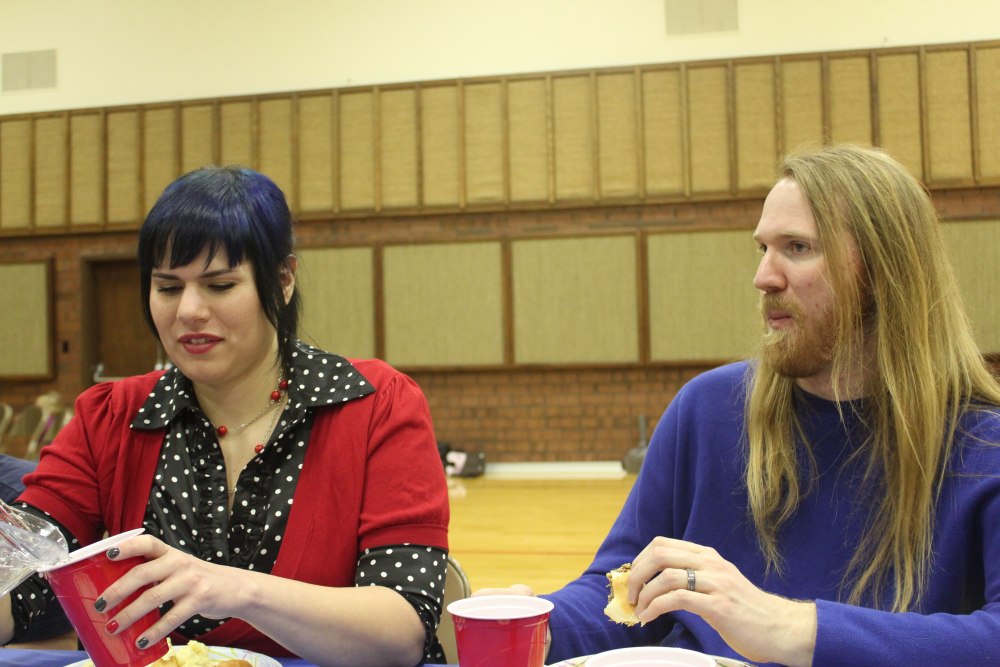 We sat with Amanda & Ryan during dinner.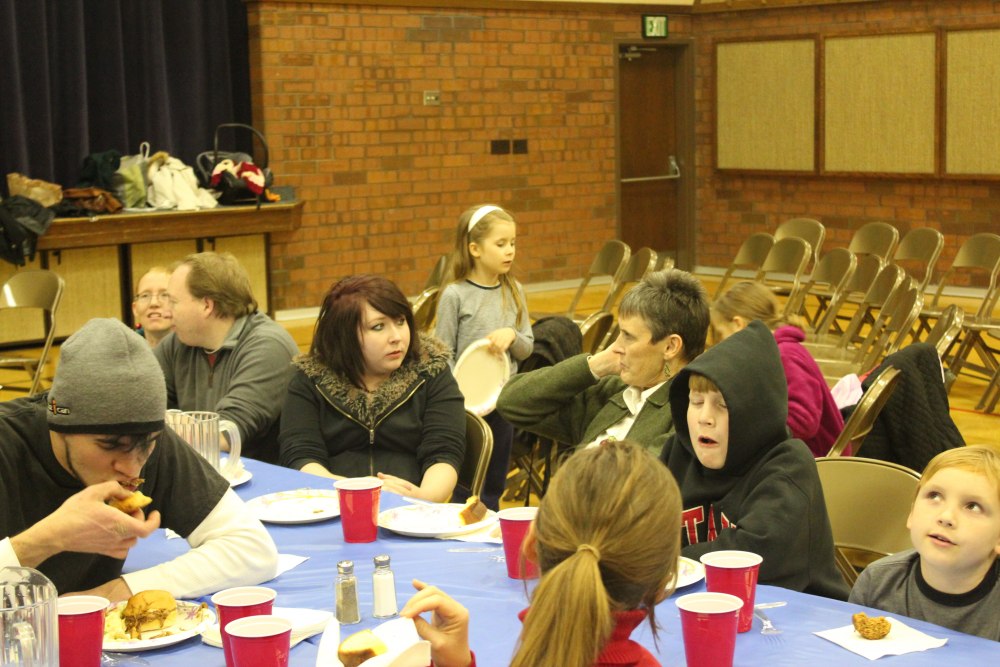 Lots of folks!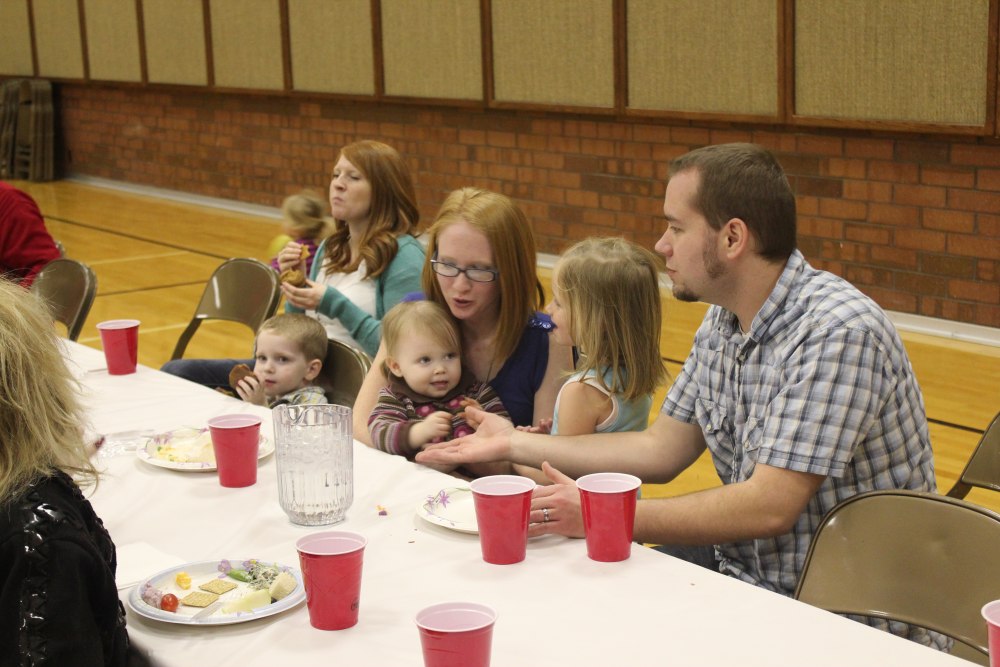 The group in the middle is the Fogg family minus the twins.
On Friday, we went to Draper right after work to meet our friends,
the Childs
, at the temple for a sealing session. Afterward, the four of us went to Ikea for dinner!
On Saturday, Christmas Eve, we mostly stayed home and got into the groove of our 3-day weekend. Since we were expecting dinner guests Sunday, we tidied up the apartment and did what prep work we could, including making a
carrot cake
. In the evening, Lisa found a surprise under her pillow: a cute stuffed gator! She decided to give Thomas an animal of his own, too: a chocolate penguin.
We enjoyed our first Christmas "on our own" together.
Last year
we spent Christmas at Lisa's parents' house.
We slept in and then opened our gifts. Thank you friends & family for your thoughtful gifts and yummy treats! We feel very spoiled. For breakfast, we had our favorite cereals, that we had gotten for each other (neither of us knew!).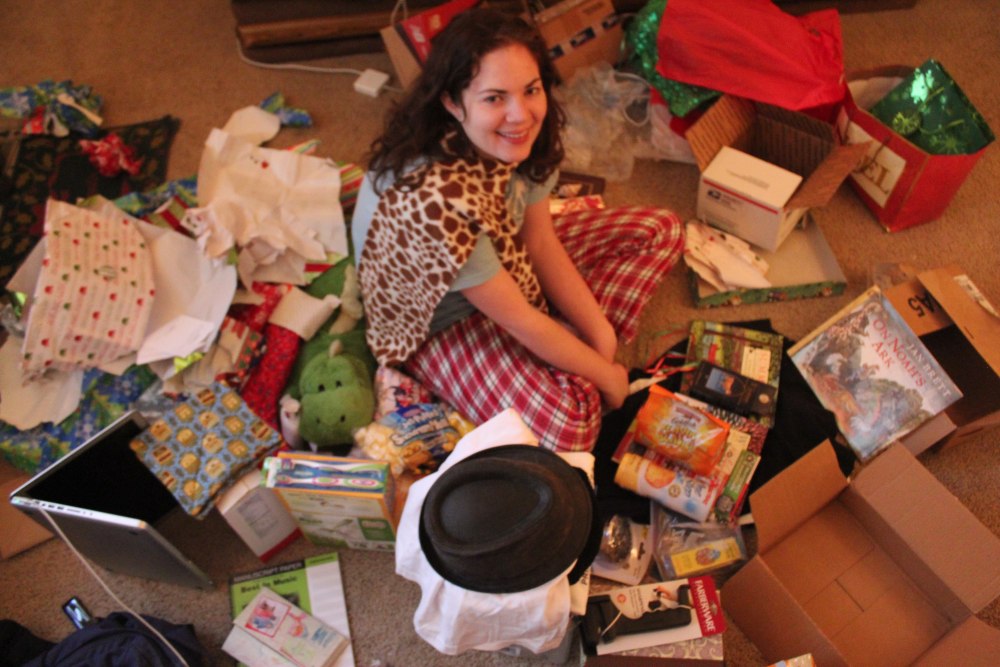 Our tidy tiny living room was trashed very quickly...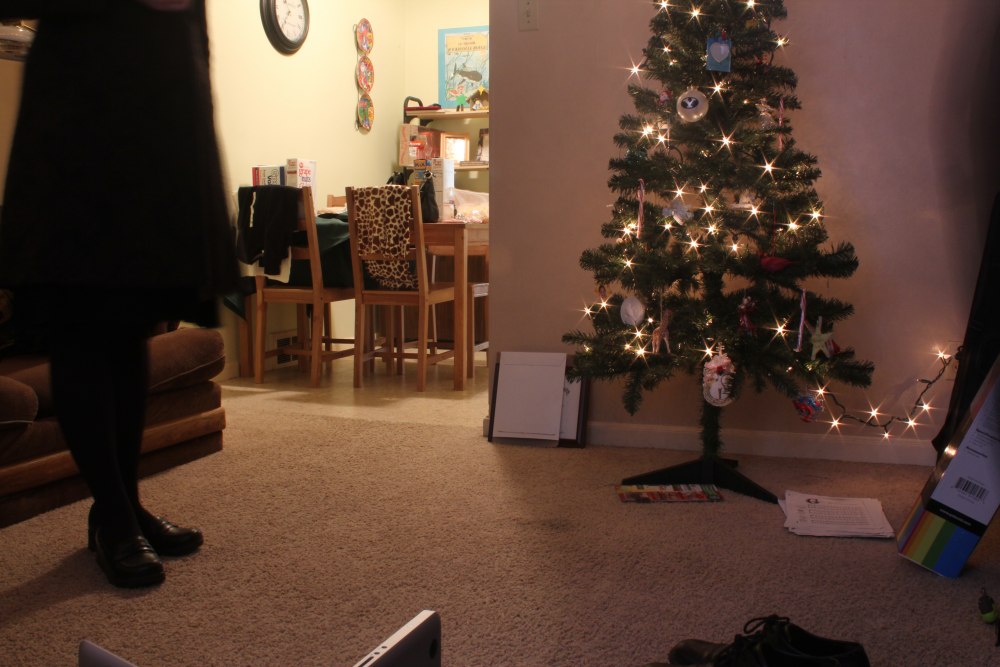 Thomas played with his camera a bit and got this cool image of the lights on our tree
After cleaning up, we went to church. Since it was Christmas, we only had Sacrament meeting, and we had it a few hours earlier than normal. We sang more songs than usual. It was a very uplifting meeting.
After church, we took a walk. Thomas wanted to get a picture of this sign on a local Seventh-day Adventist Church:
We also put together our Christmas dinner. Our guests were unable to come, but it was kind of fun to have a fancy meal just the two of us.
We spent most of the remaining hours of the day talking to our families via webcams... and trying to talk to our families via webcams while our internet service was acting up.
On Monday the 26th, after sleeping in, we headed over to the mall to see the
Tintin movie
! We saw it in 3D. It was very good and very visually pleasing. Thomas even wore his Tintin shirt.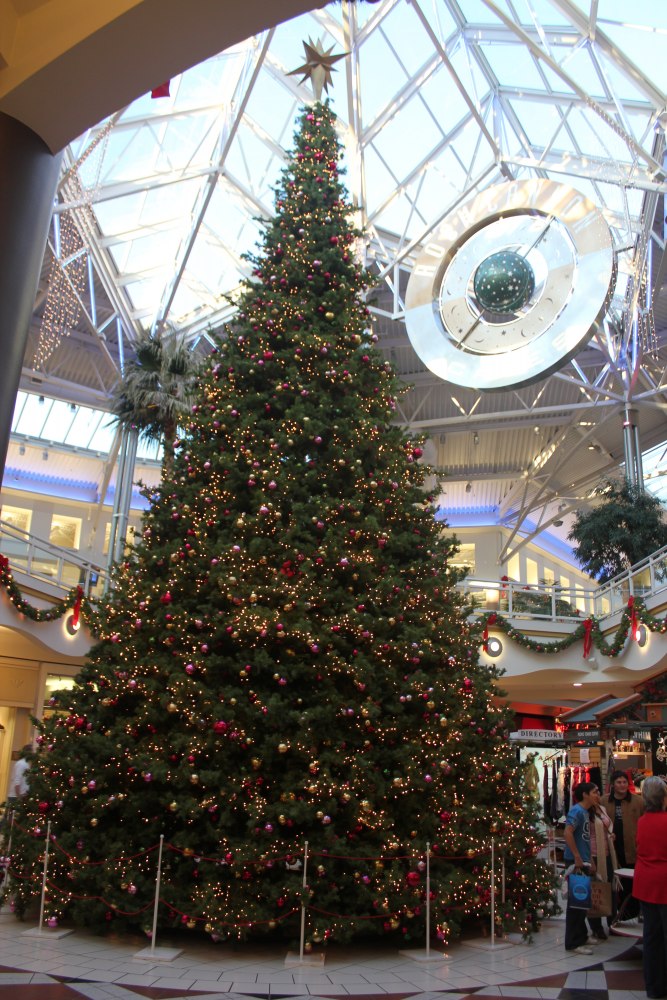 (huge) Christmas tree at the mall
Hope everyone else had a wonderful Christmas too!
oxox