...and
the geese are getting fat
, but we're planning on a ham next week instead. Still, now's the time to be generous and reach into your pockets and help those in need.
As easy as it can be to hate people, don't be a Scrooge; instead of waiting to see the phantoms, like life! You, only you, can be Father Christmas to Christmas children on December the 25th, and it will bring you happiness that beautiful day. Thank you very much!
If you haven't guessed, the above is both good to keep in mind, but by the end of this paragraph I will have referenced all of the song titles from the
1970 adaptation
of
A Christmas Carol
, by Charles Dickens. If you're not familiar with the story, please do look it up. I'll now begin again.
We've enjoyed the last few weeks with several outings. We were pleased to enjoy the company of two friends in attending the 2011 First Presidency Christmas Devotional, which can be seen
here
. It was a great experience albeit numbingly cold outside. We're starting to call it a tradition.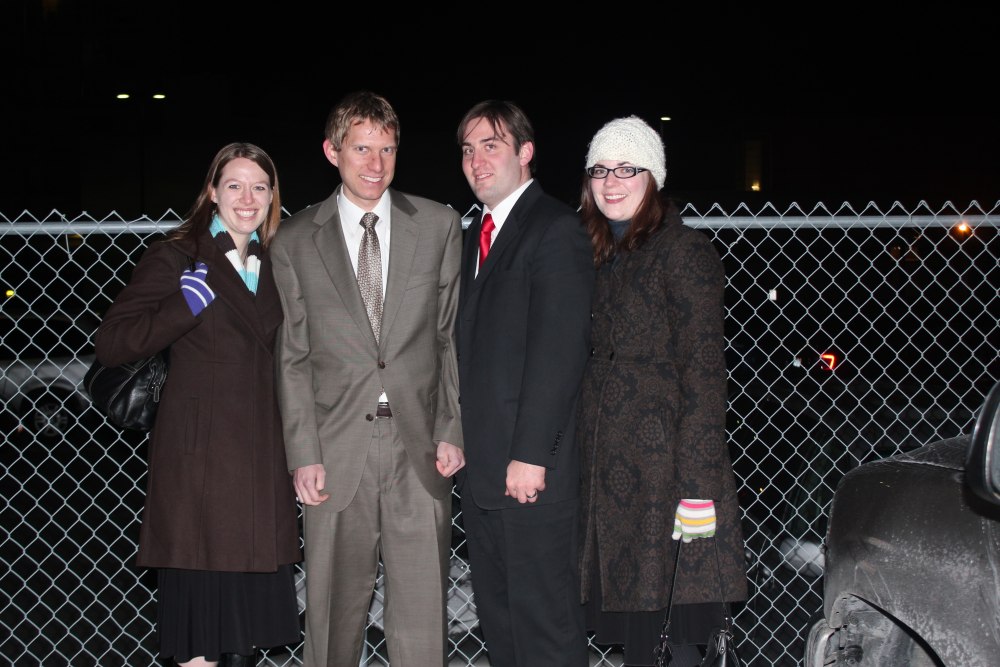 Our group...thanks for coming!
We also went to
Tucanos Brazilian Grill
to celebrate Thomas' birthday. If you join
their birthday club
you get a free meal with the purchase of another, so we take advantage of that twice a year, and always leave stuffed, as they have both an excellent salad bar and good all-you-can-eat meat.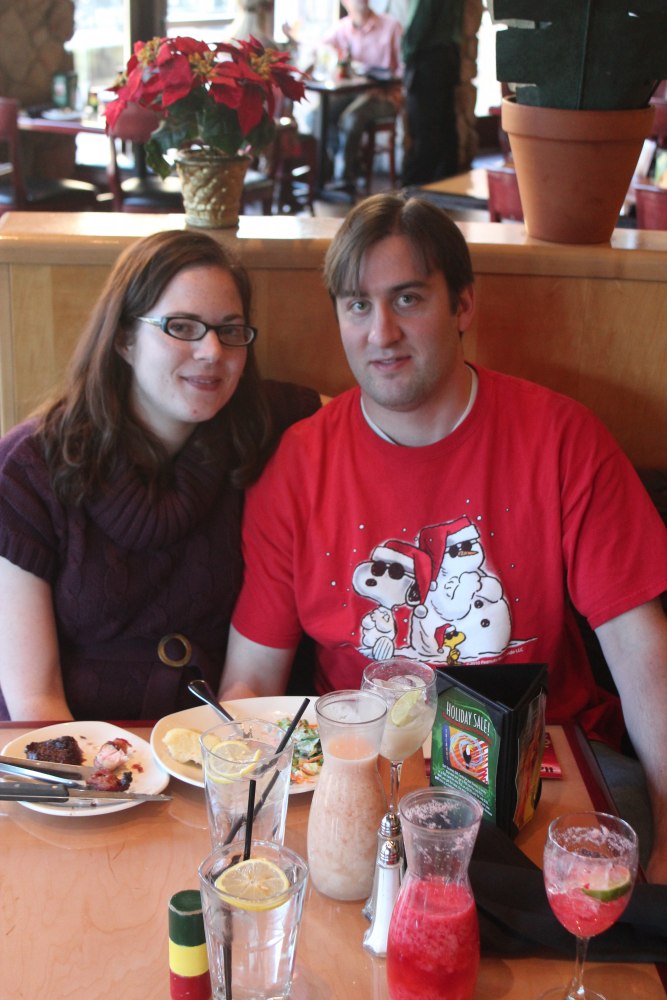 Us after a filling meal at Tucanos
We set up our fake tree again this year. We already have many ornaments and lights (more than we could fit), so it'll be interesting to see how full it'll be in a few years.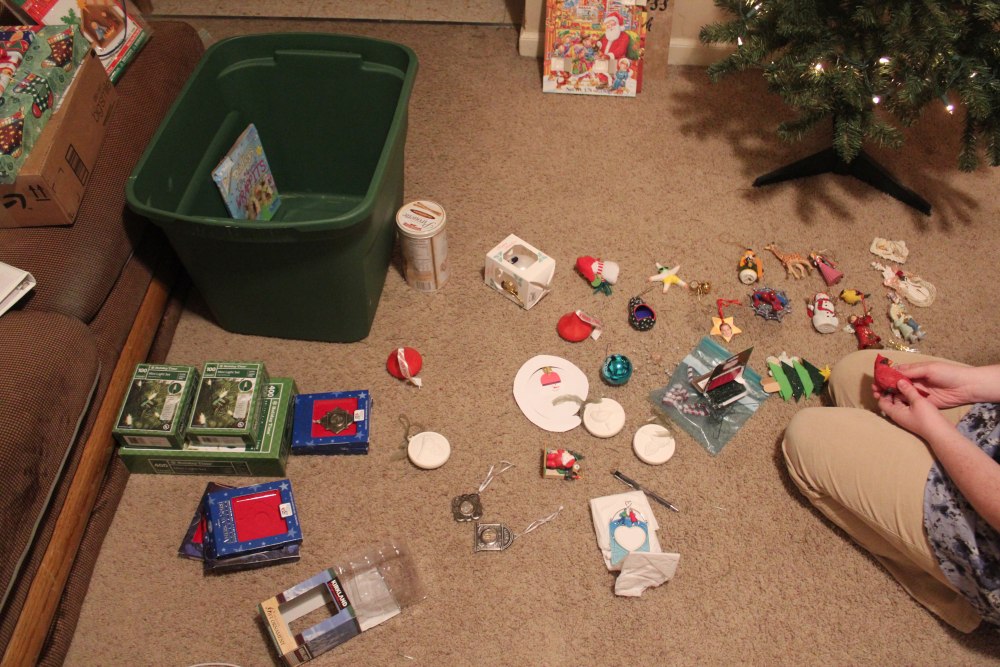 Some of our ornaments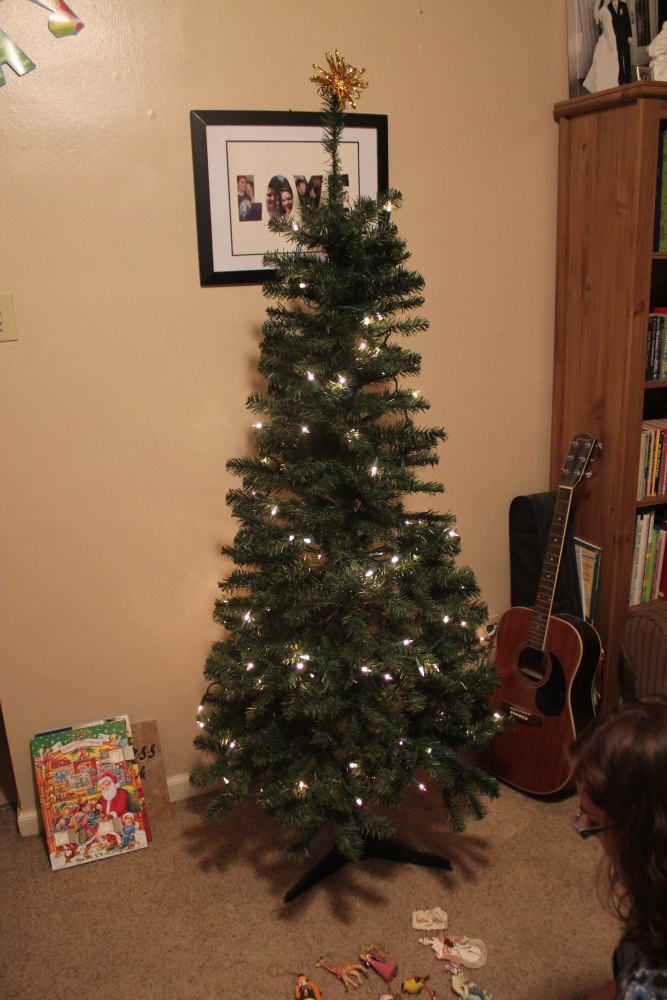 Lights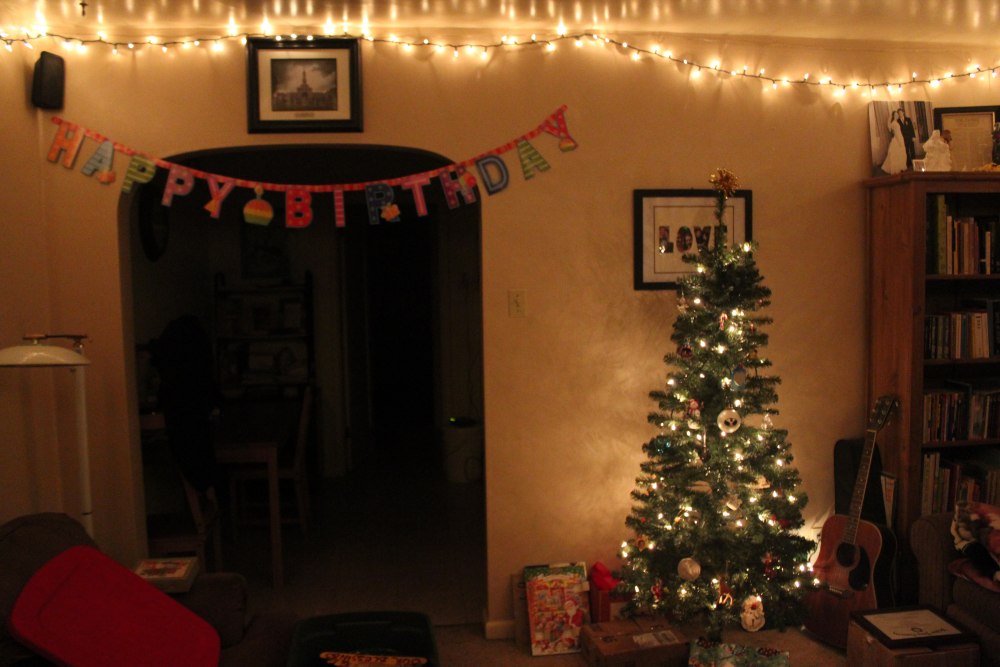 Finished product
Lisa also put up various other decorations and put our Christmas/winter books on display.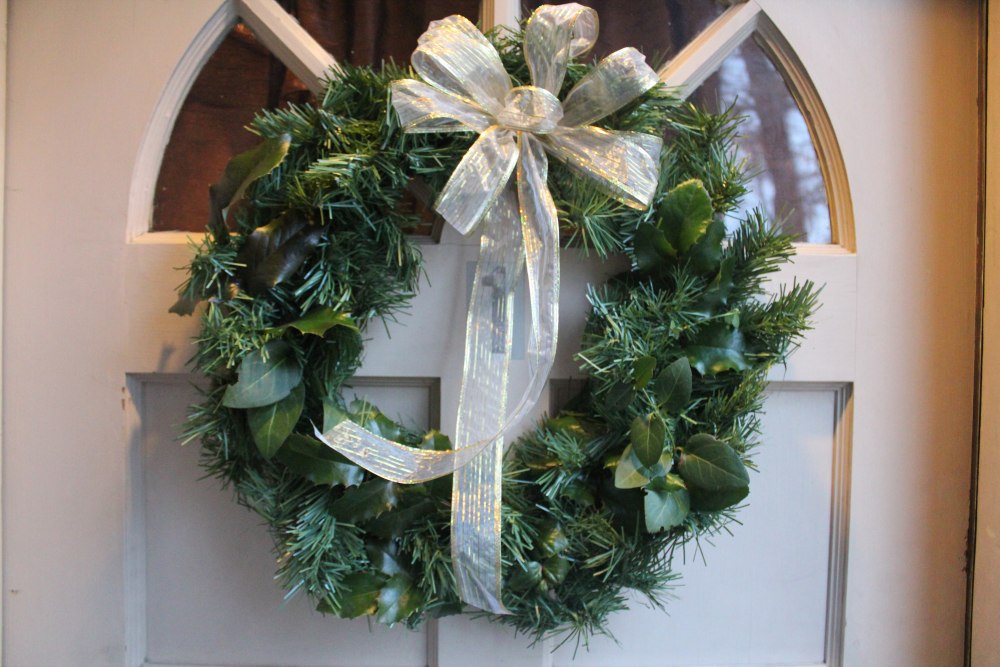 The wreath on our door has real holly and (maybe) real ivy from our backyard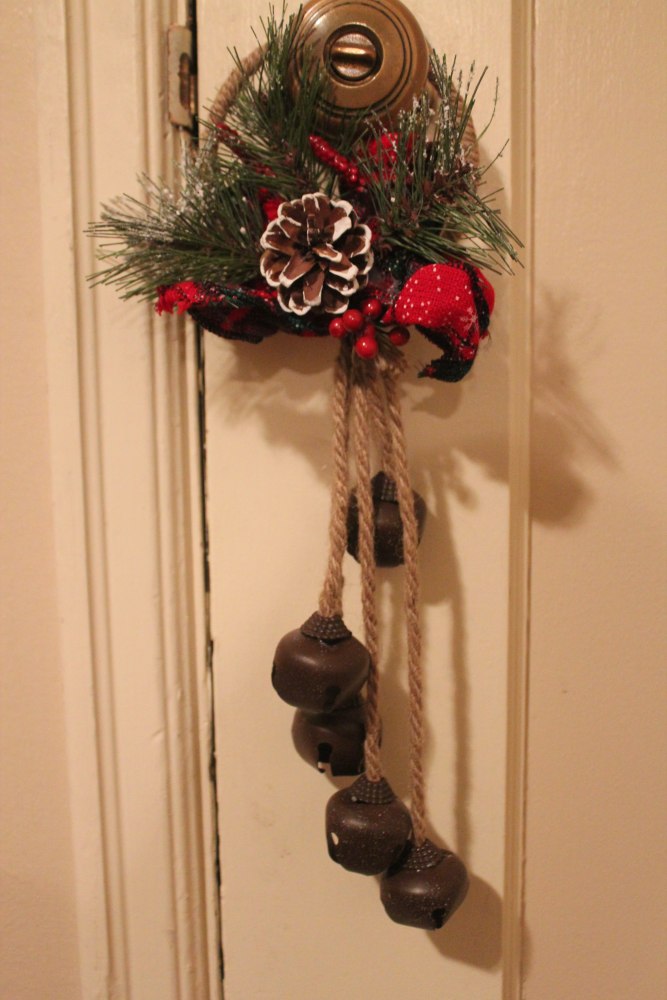 Door bells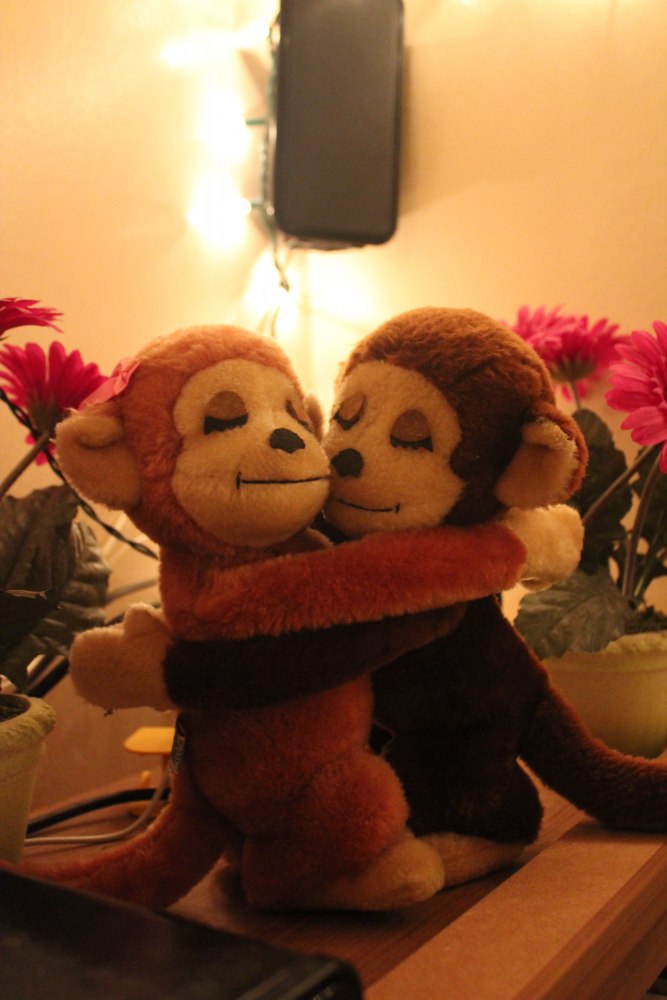 A perennial decoration from Thomas' grandparents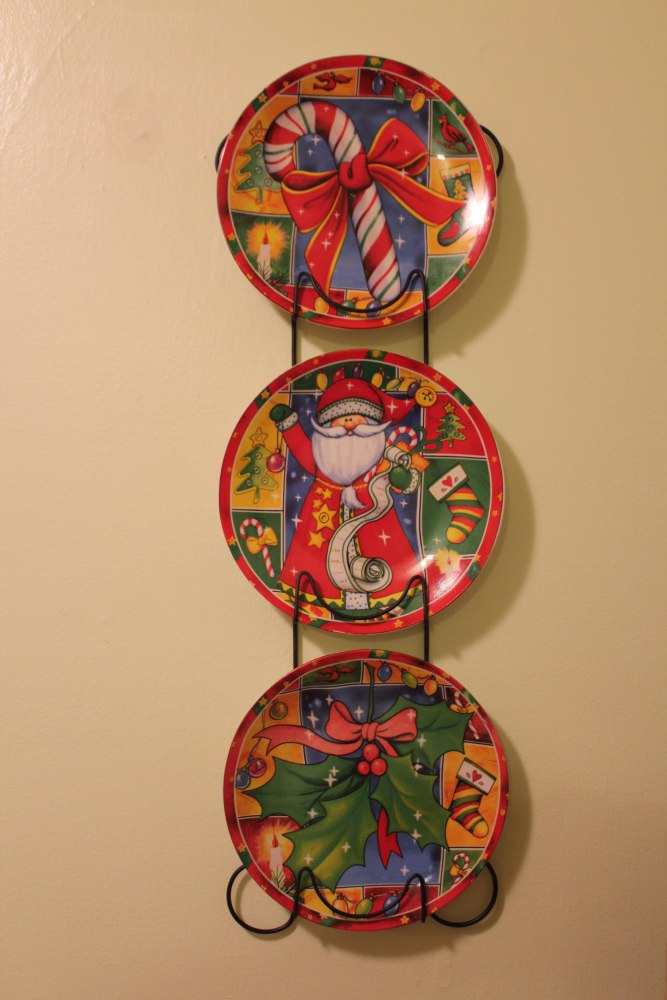 Christmas plates from Lisa's mom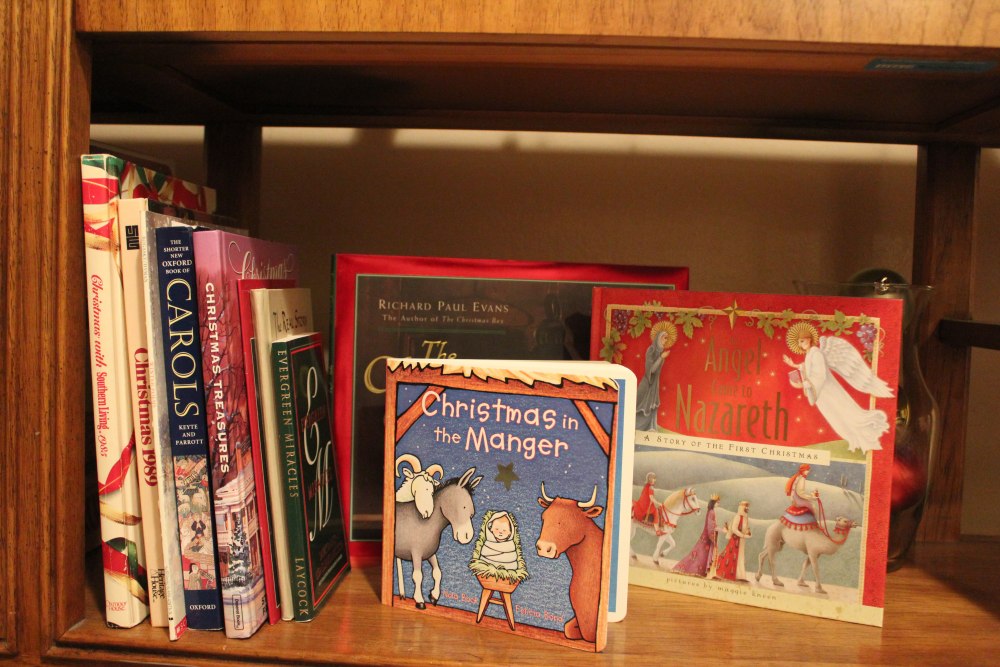 Our Christmas book display
We both love nativity sets.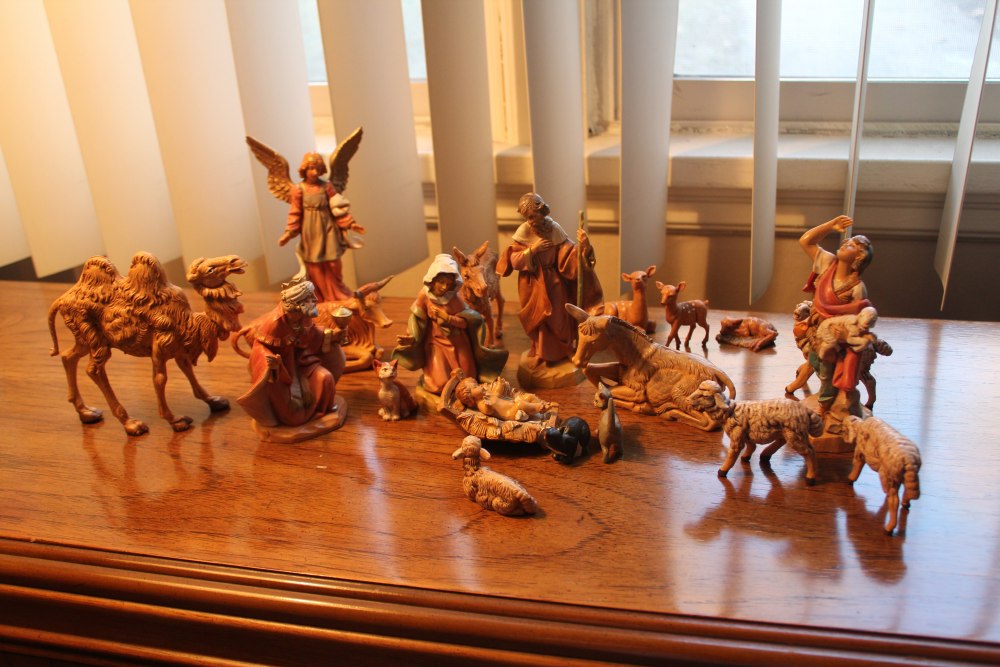 Thomas' parents give each kid a piece a year for Christmas...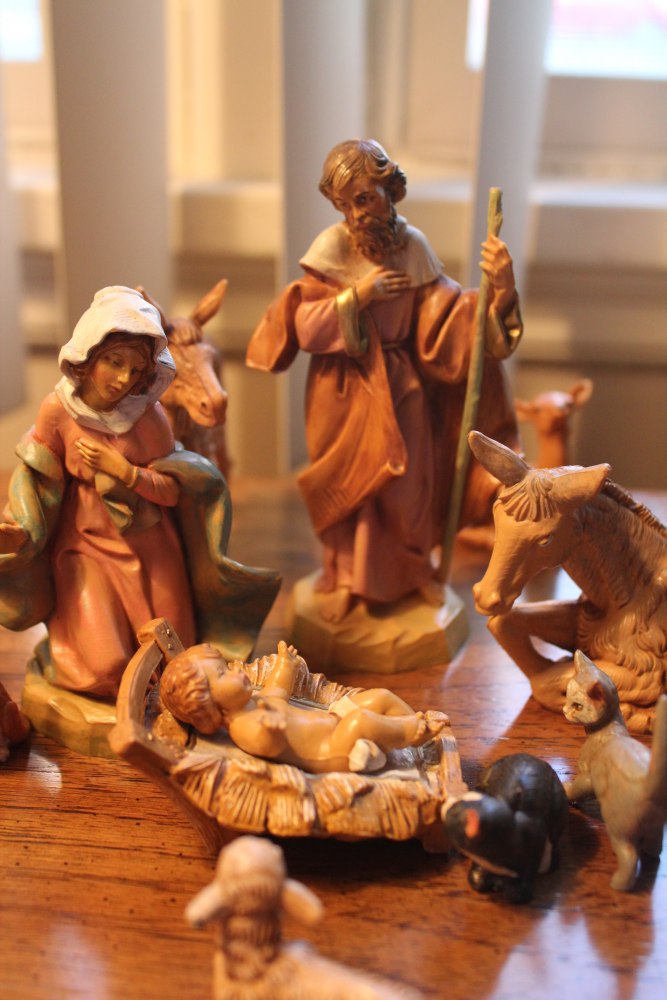 ...and when they get married, they get the core pieces (Joseph, Mary, and Jesus) along with the others!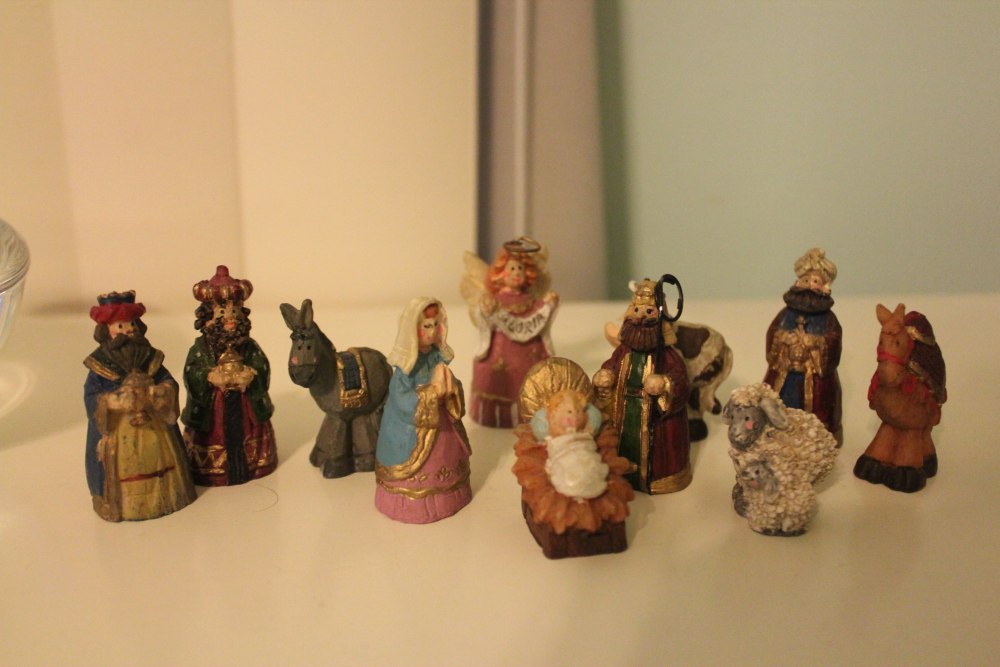 Lisa's miniature nativity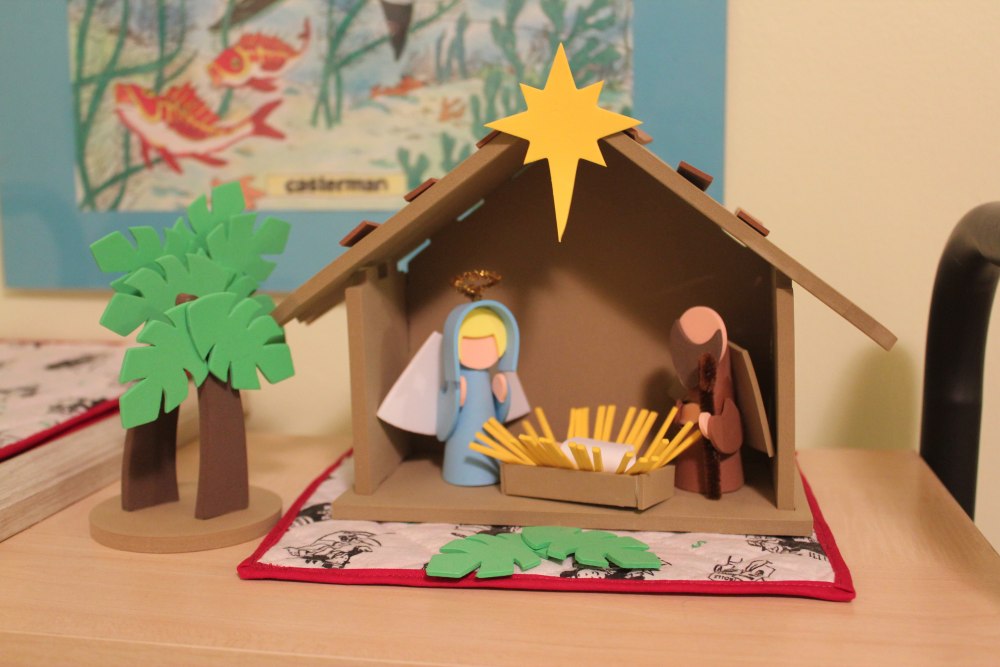 A foam nativity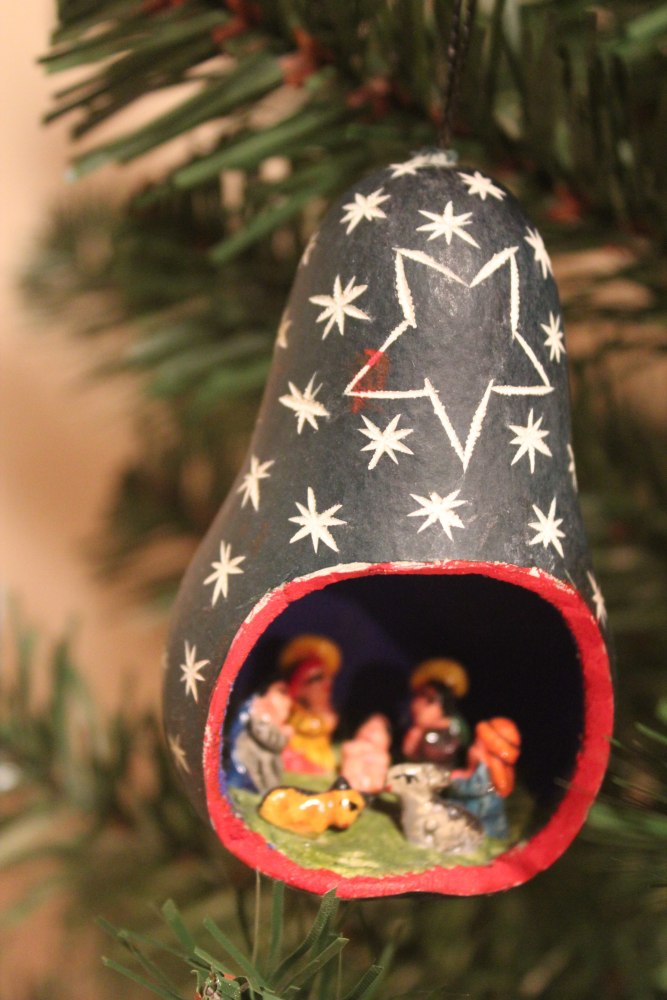 A gourd nativity from Thomas' mission (made in Peru)
We both like food, too. Lisa's been the busy one since she finished finals.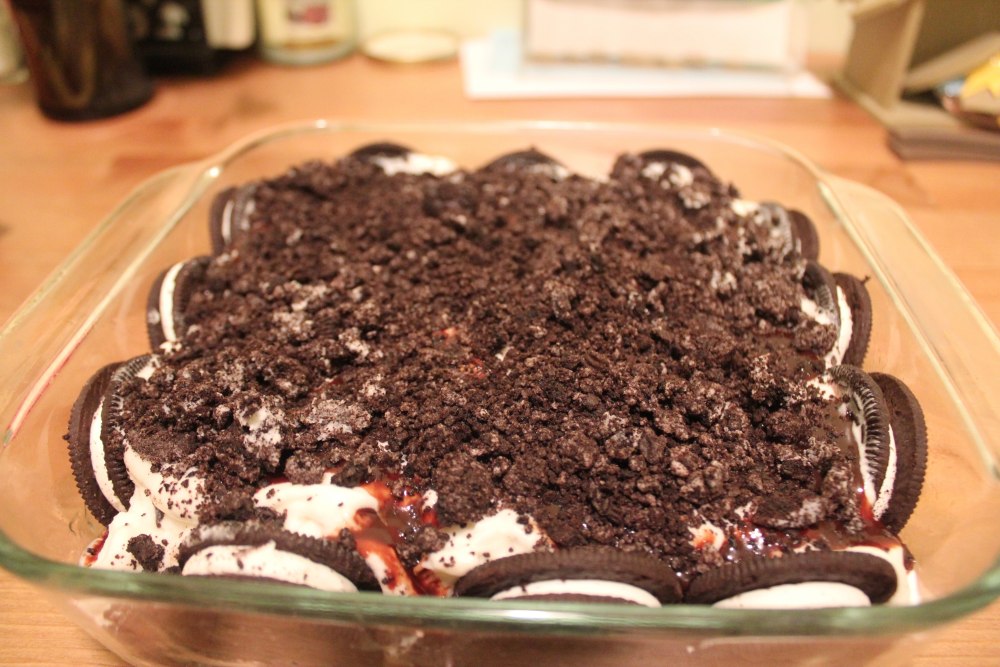 Grasshopper ice cream cake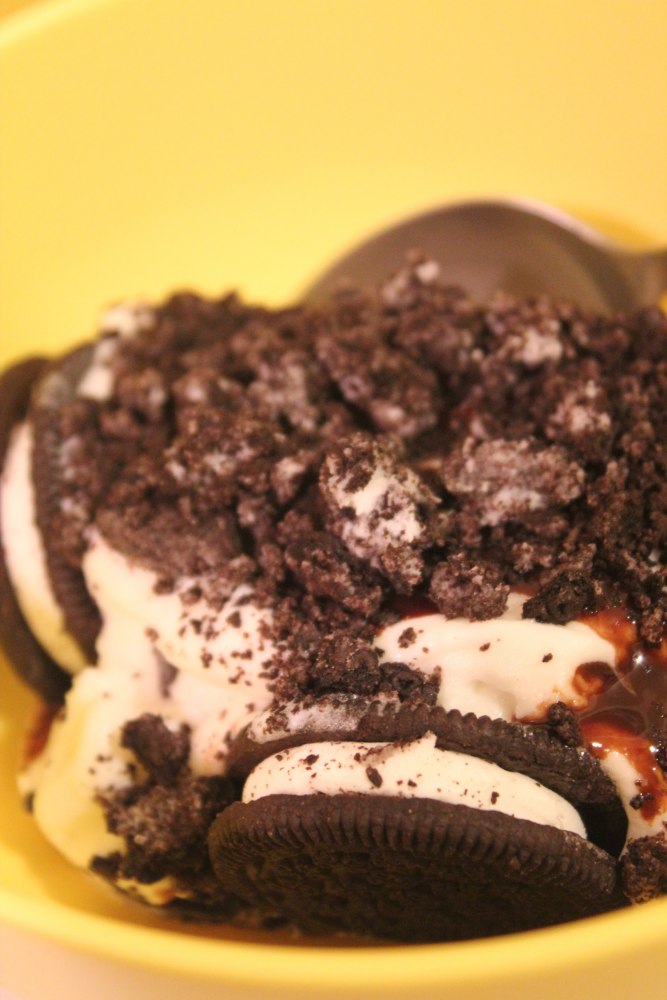 Delicious. Perhaps it will show up on our bistro someday...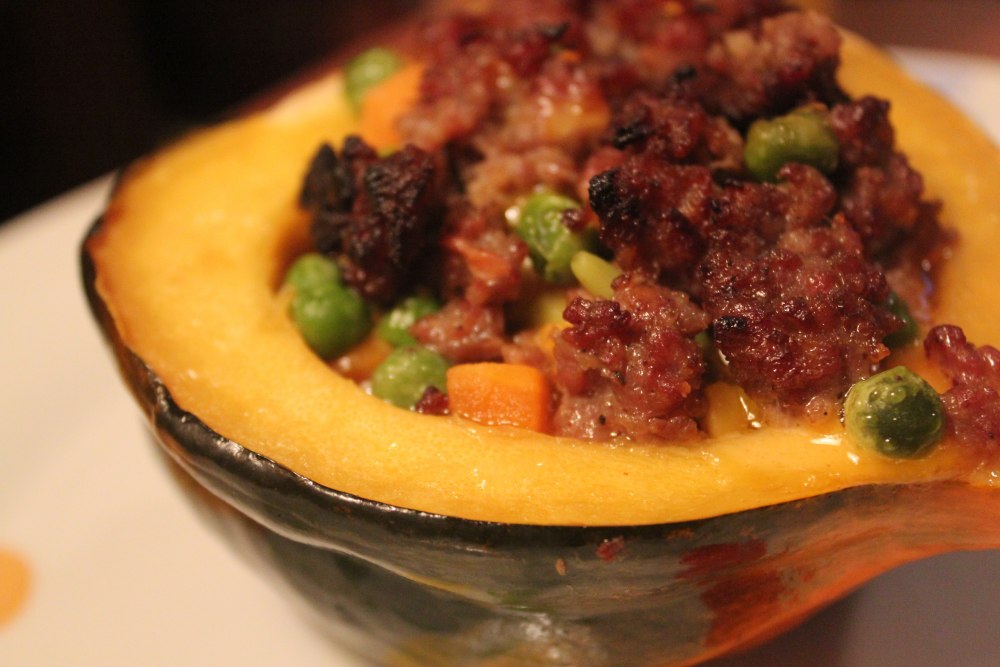 Sausage-stuffed acorn squash (this will definitely be there)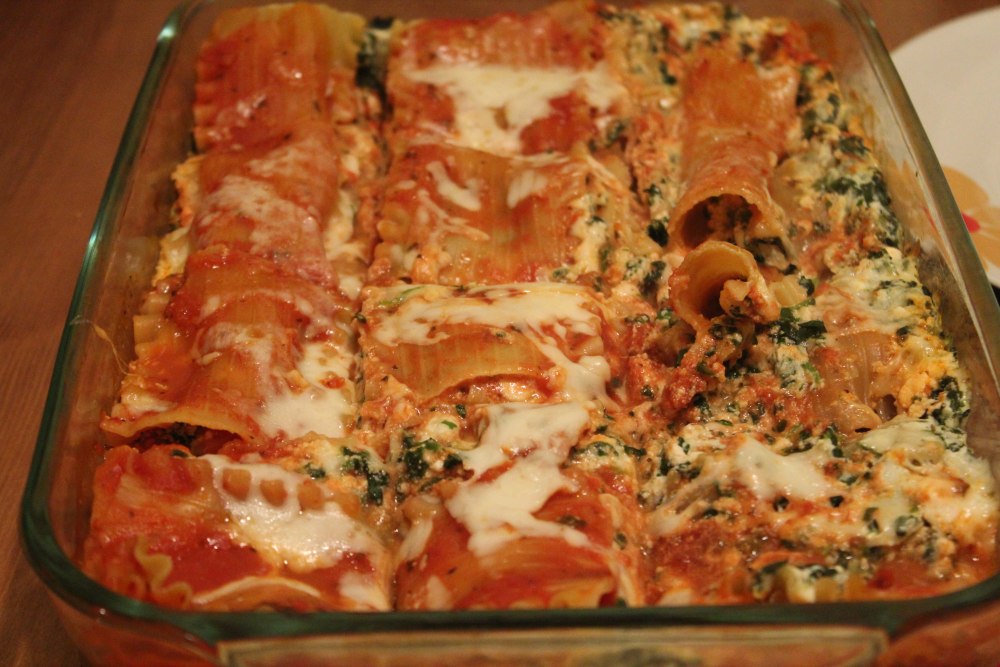 Lasagna al spinaci (delicious)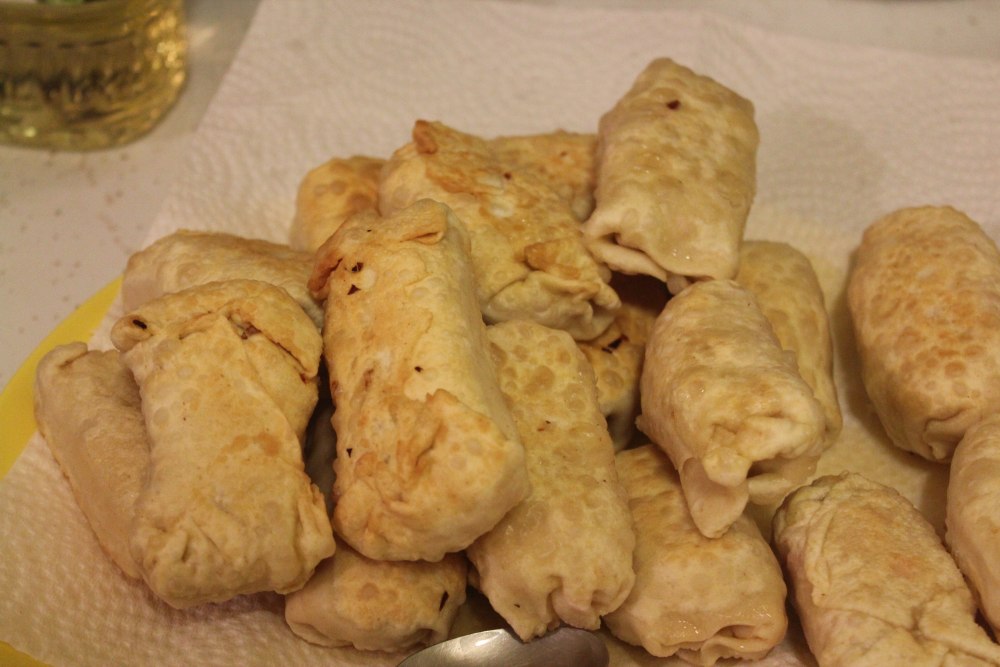 Egg rolls (recipe here)
Oh, and thanks for the birthday wishes!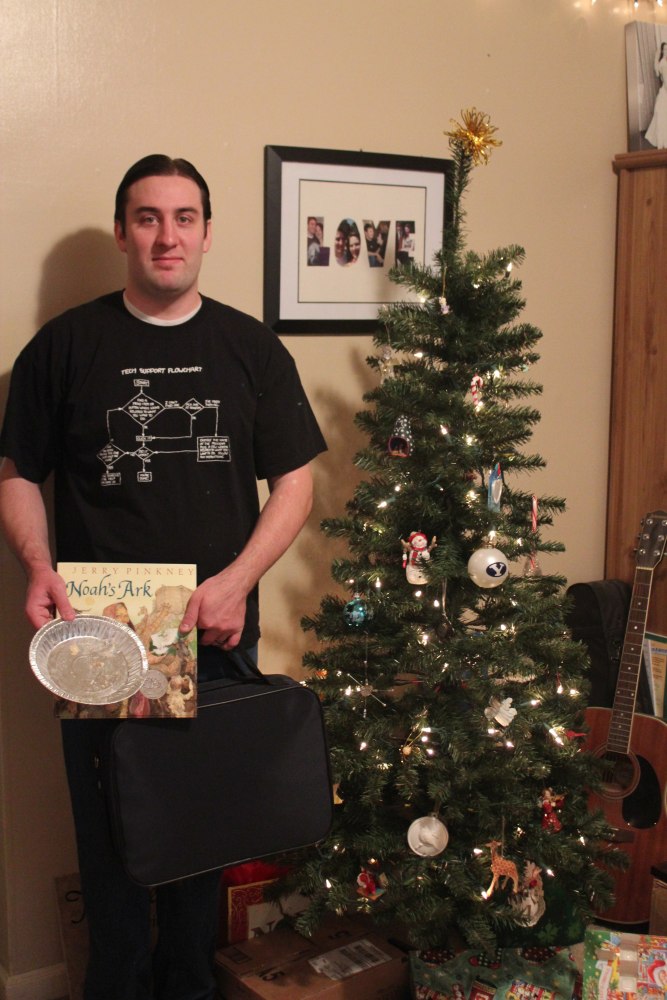 Holding and wearing some of the gifts received (the pie didn't last)