Dear family and friends,
We regret not being able to see more of you more often than we do! We have had a good year and would like to share some of it with you as the year's end approaches.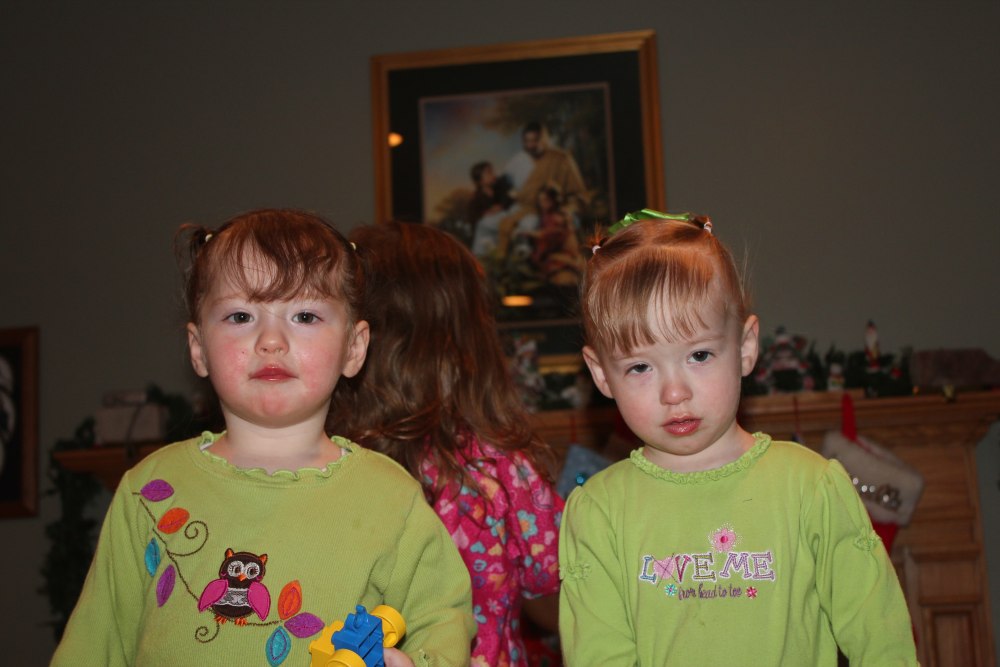 January - we started out the year with our cutie pie twin nieces (and their parents & their mom's family)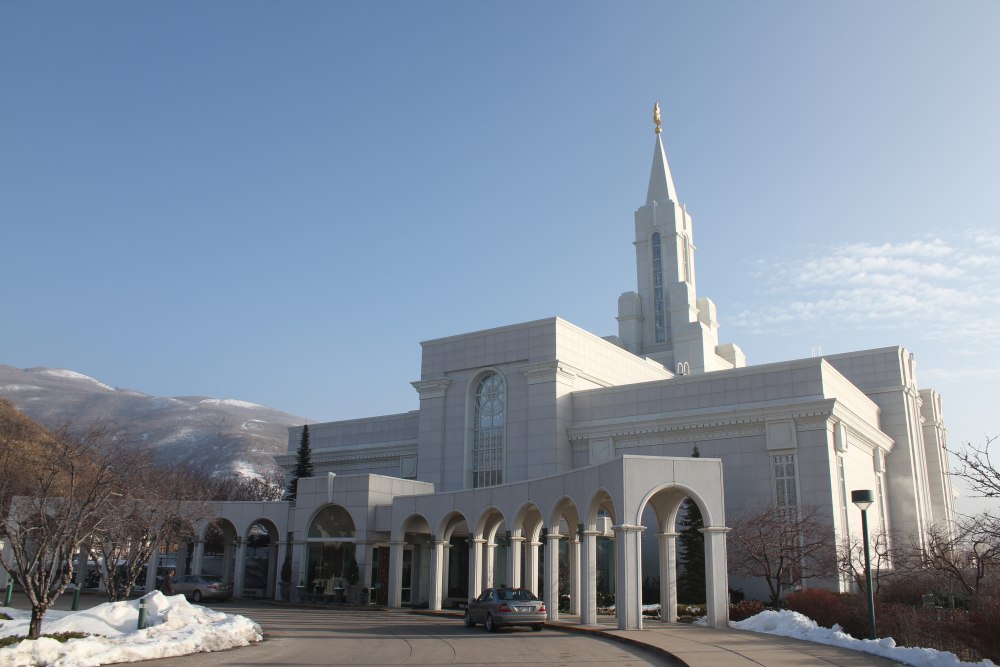 January - visit to Bountiful, UT temple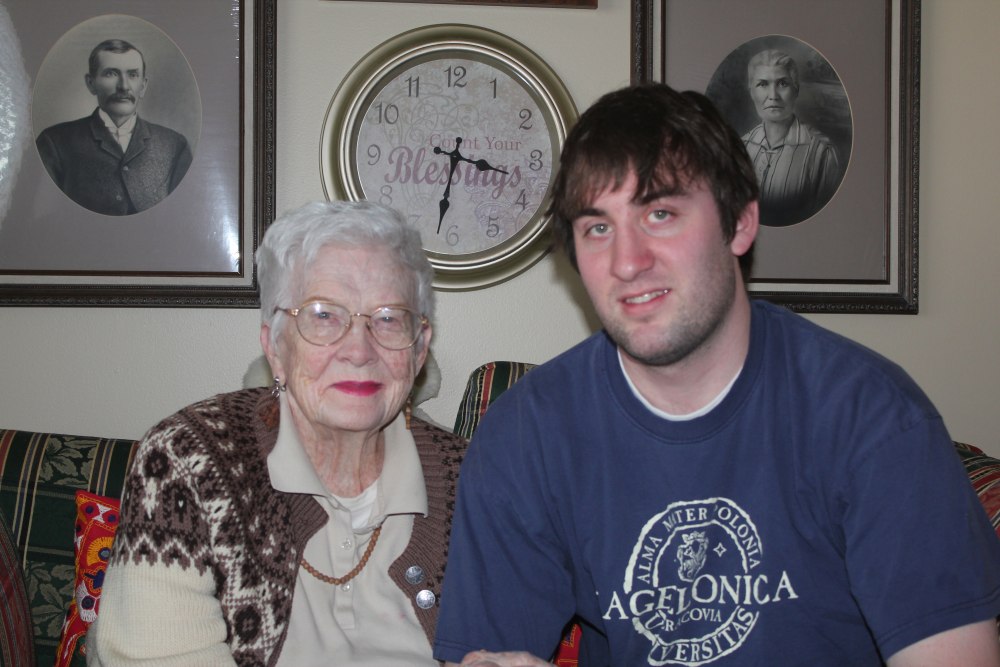 January - visit to Grandma Bradshaw in Bountiful, UT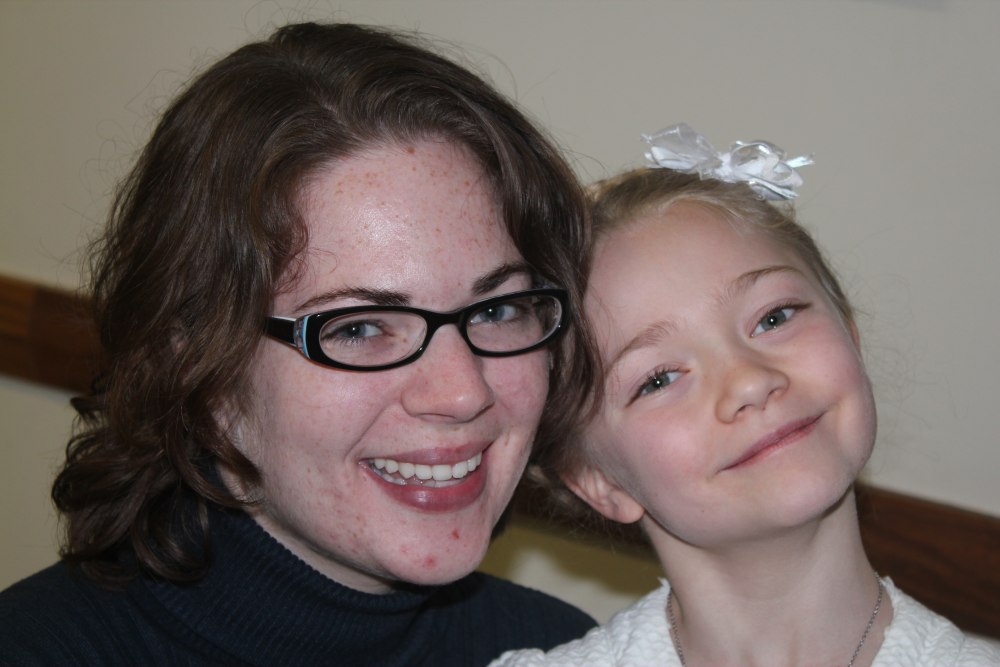 February - Lisa's cousin's baptism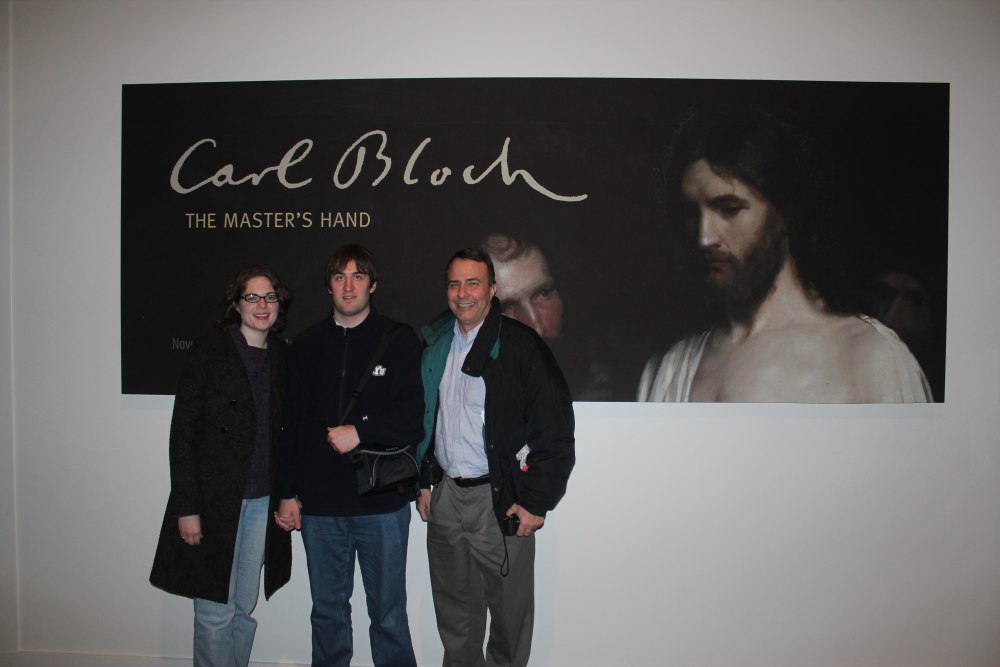 February - Carl Bloch exhibit at BYU's MoA with Dad Jeff
In March of this year, we celebrated our one-year anniversary. Marriage has been a wonderful adventure for us so far. We live in Utah, where we originally met while attending Brigham Young University. Although we do not intend to stay in Utah much longer than it takes for Lisa to graduate, one of the greatest blessings we enjoy here is living close to several temples of the Church of Jesus Christ of Latter-day Saints, which we are grateful to be able to attend regularly.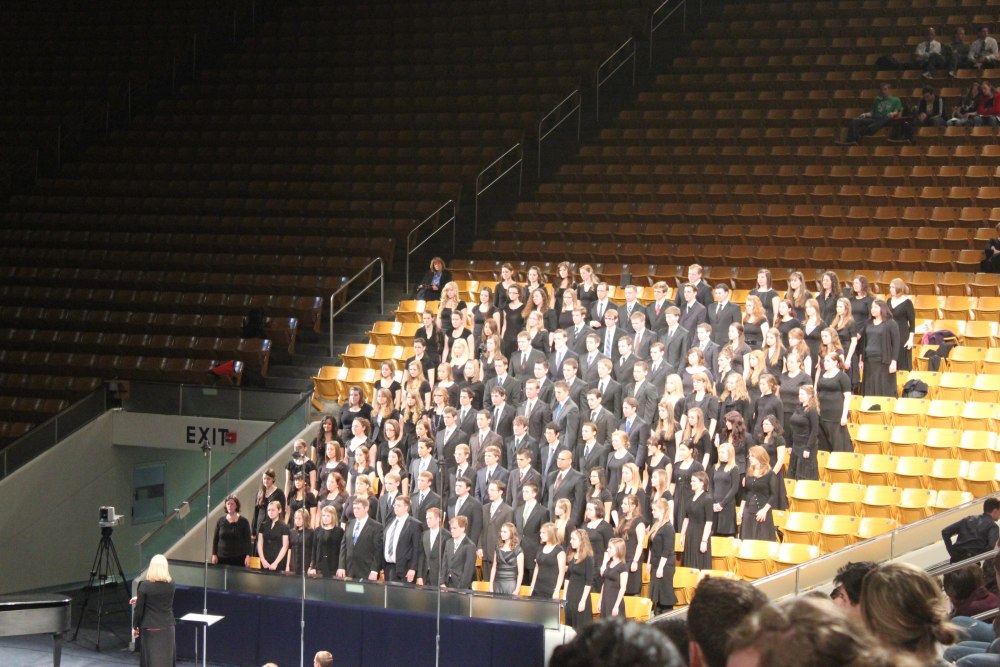 March - Thomas sang during a devotional for his choir class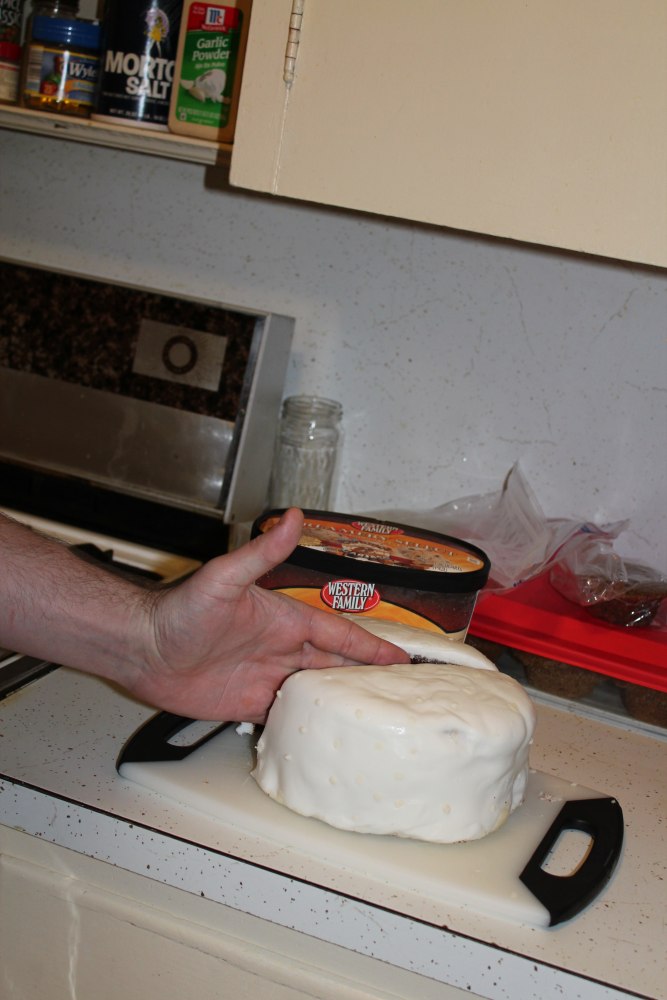 March - we had the top tier of our wedding cake to celebrate Lisa's birthday and our first anniversary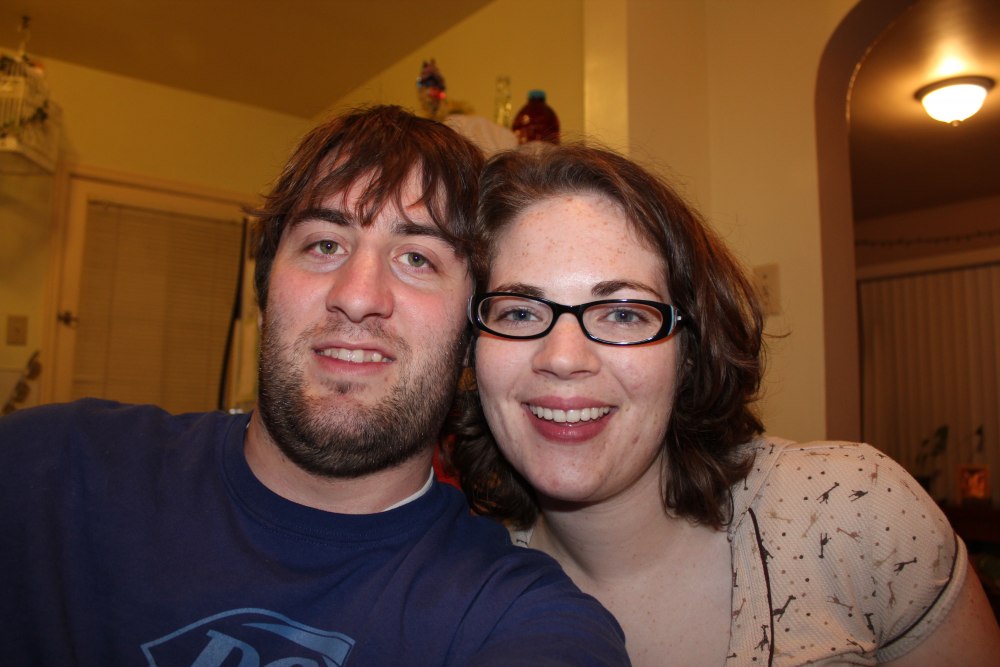 In mid-March, Thomas started growing a beard in order to be considered as an extra for a New Testament filming project that the Church had scheduled for this summer. He was accepted and was able to participate in filming for three days total in September before the project wrapped up in October. He ended up shaving his quite impressive beard in November, after keeping it for Halloween (for which Lisa sewed some period costumes).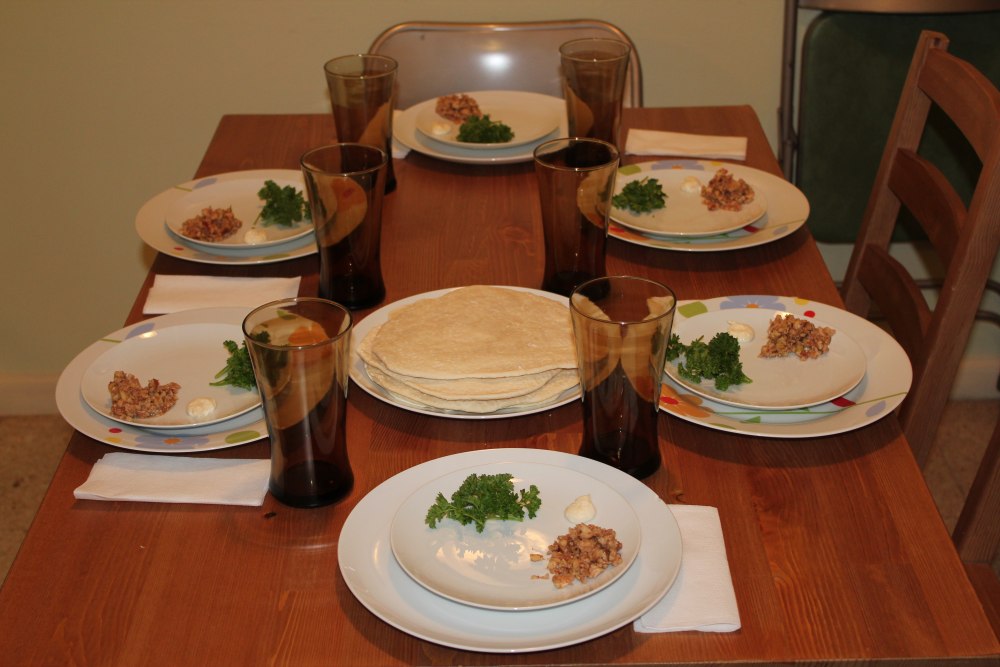 April - we hosted a Passover meal with some friends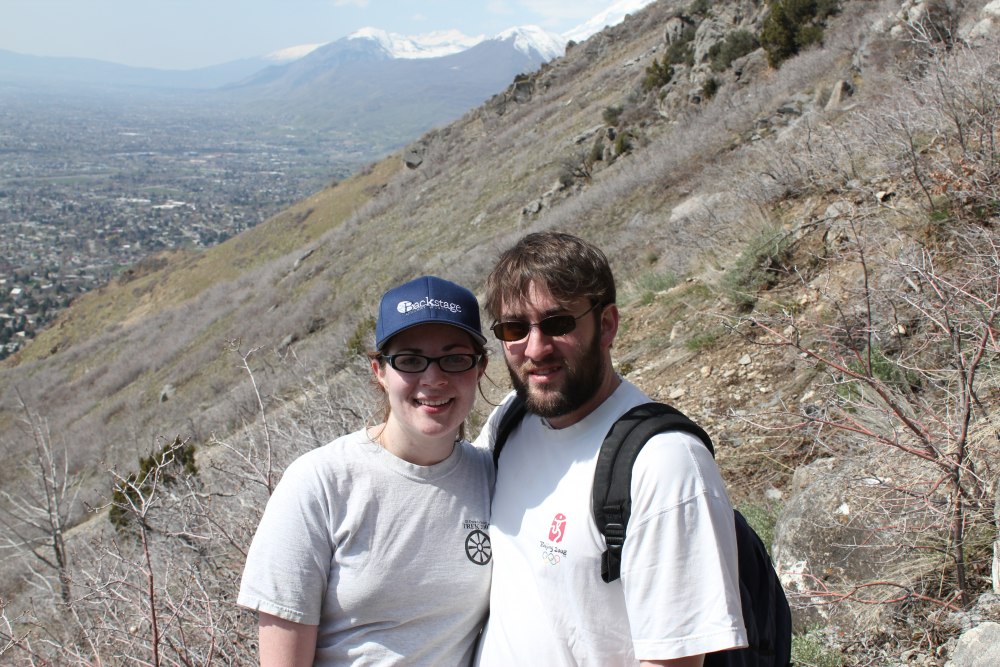 April - we hiked the Y
Thomas finished his undergraduate degree at BYU in April. He graduated with a degree in Linguistics, a field focused on the study of how language works (for the record, he has studied French and a little bit of Chinese). He now works at a hosting company where he offers tech support services via chat.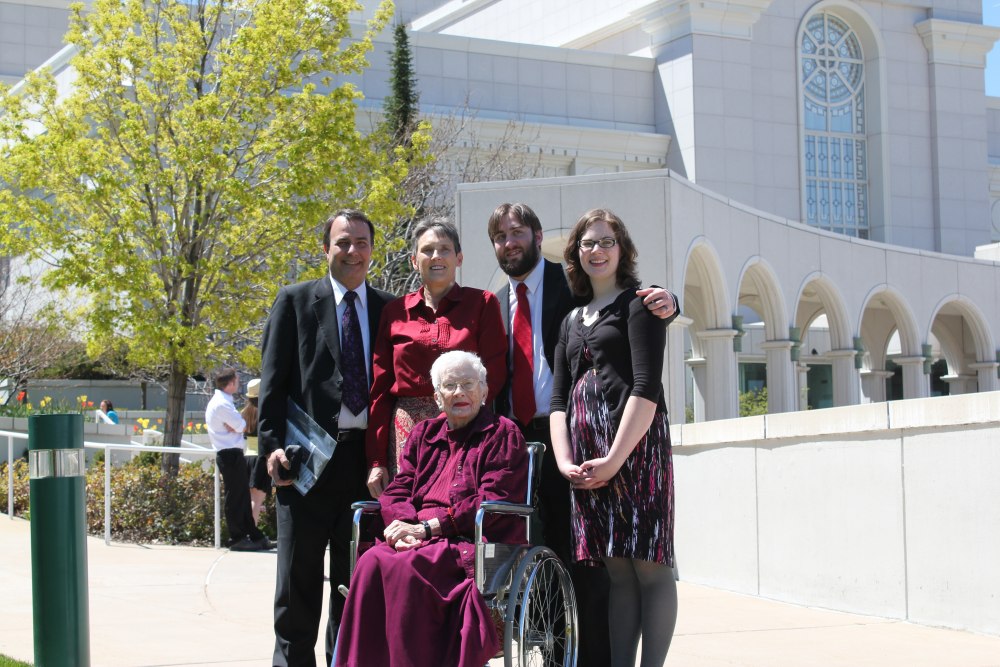 May - trip to the Bountiful temple with Thomas' dad, aunt, and grandmother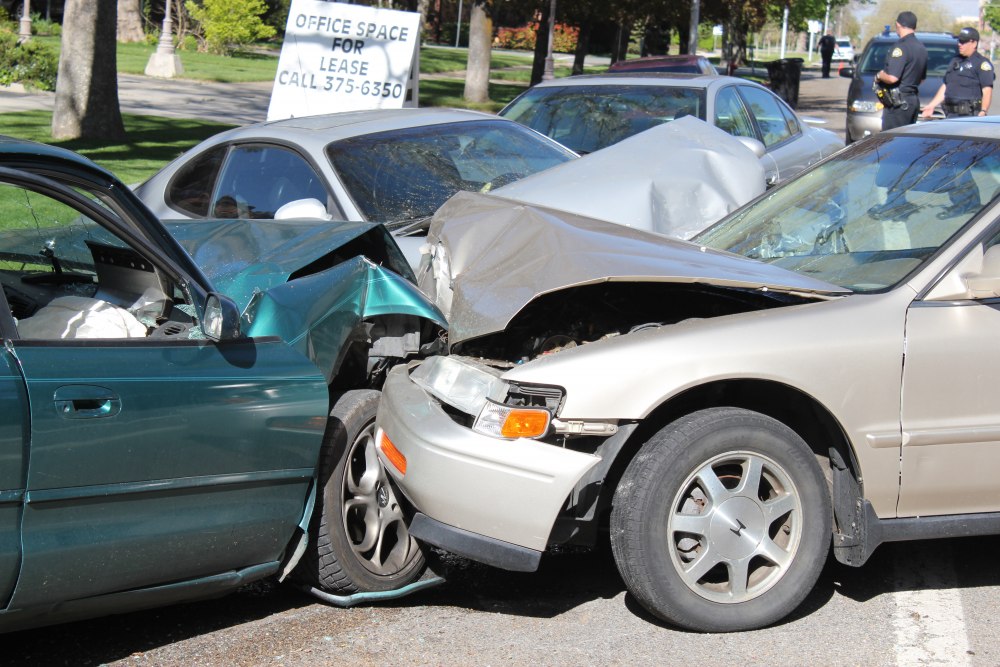 May - our parked car was totaled when it was hit head-on by a drunk driver (the car parked behind ours was also totaled)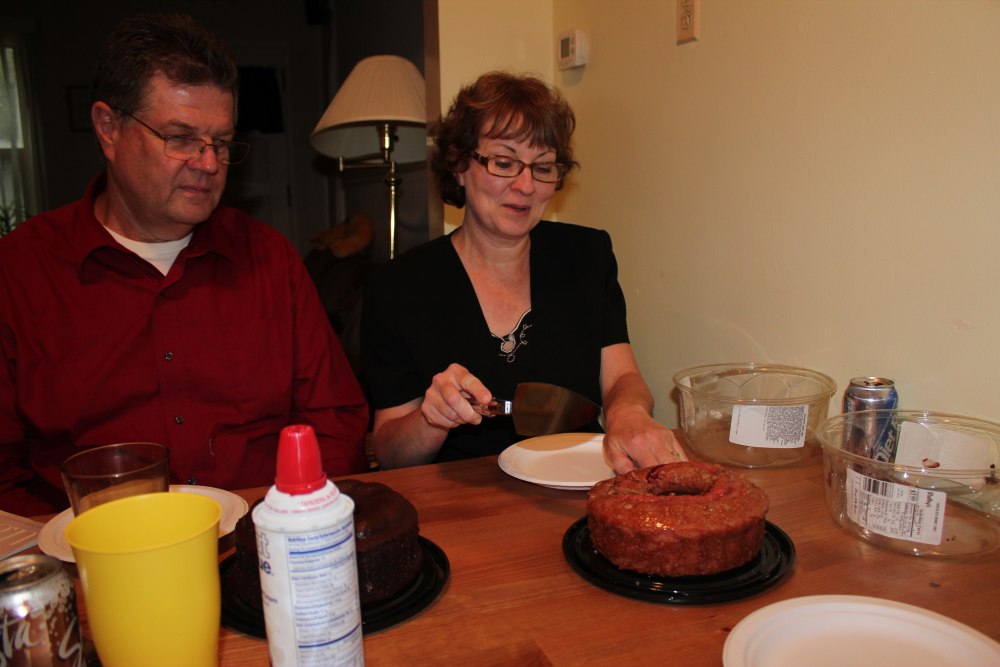 May - Lisa's family came to visit us. Her parents were there for a weekend.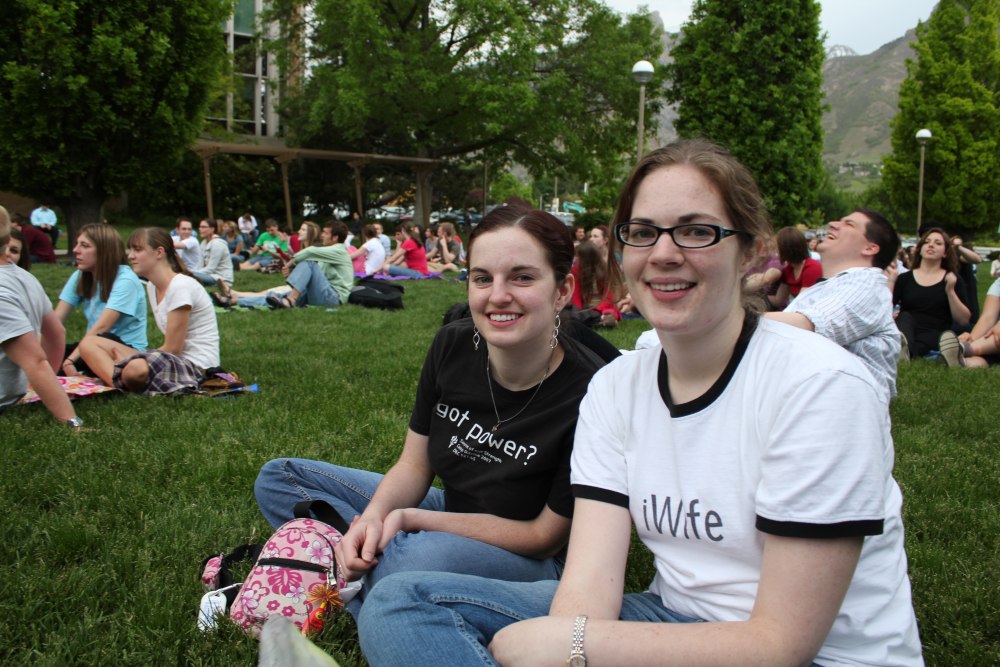 June - Lisa's sister Morgan stayed for a week (same trip as mentioned with the last picture).
Lisa is still an undergraduate student at BYU. She successfully completed Calculus II over the summer, which felt like quite an achievement. After having some "focus-of-study crises" she has made a decision that will allow her to finish after two or three more semesters, something we both are looking forward to. In addition to taking classes, she works as a cataloger at a company that offers services to publishers/libraries.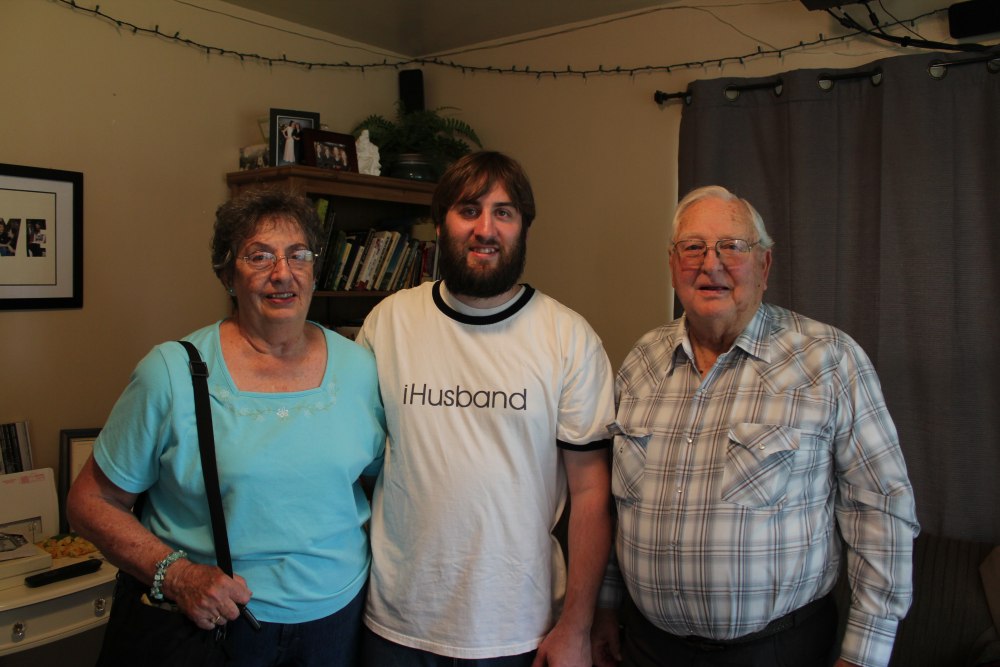 June - Thomas's Peterson grandparents were in Utah and stopped by for dinner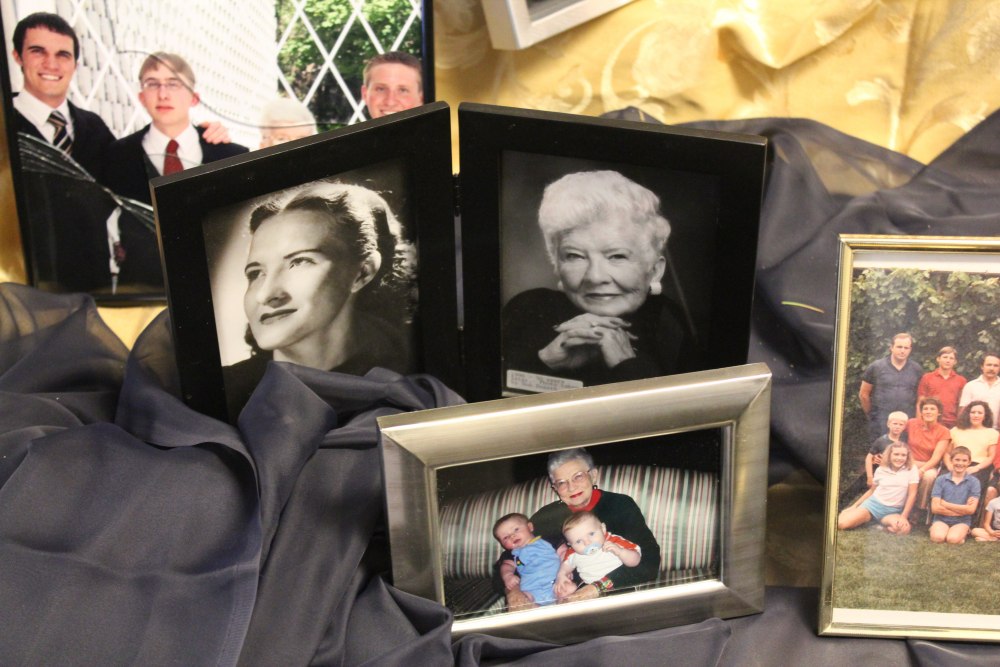 July - we remembered Grandma Bradshaw's incredible life after she passed away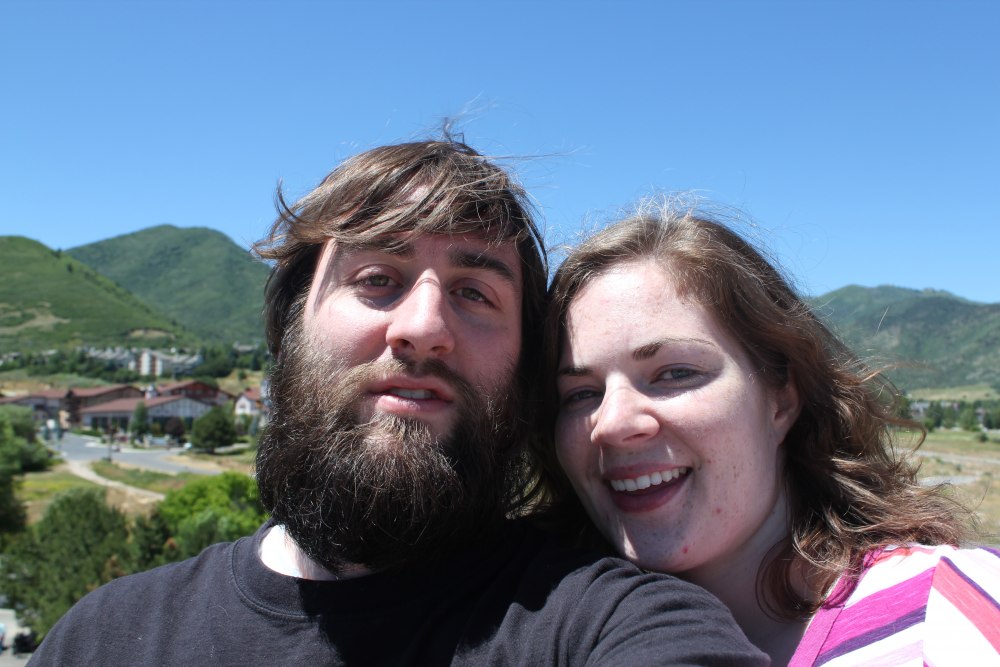 July - we spent a weekend in Heber/Midway at the family cabin
This August, we enjoyed heading to the Pacific Northwest for a Bradshaw family reunion. We had very gracious hosts and a wonderful time! It has been a delight to be able to spend some time this year with both of our families, including having Lisa's sister visit us in Provo for a week in June.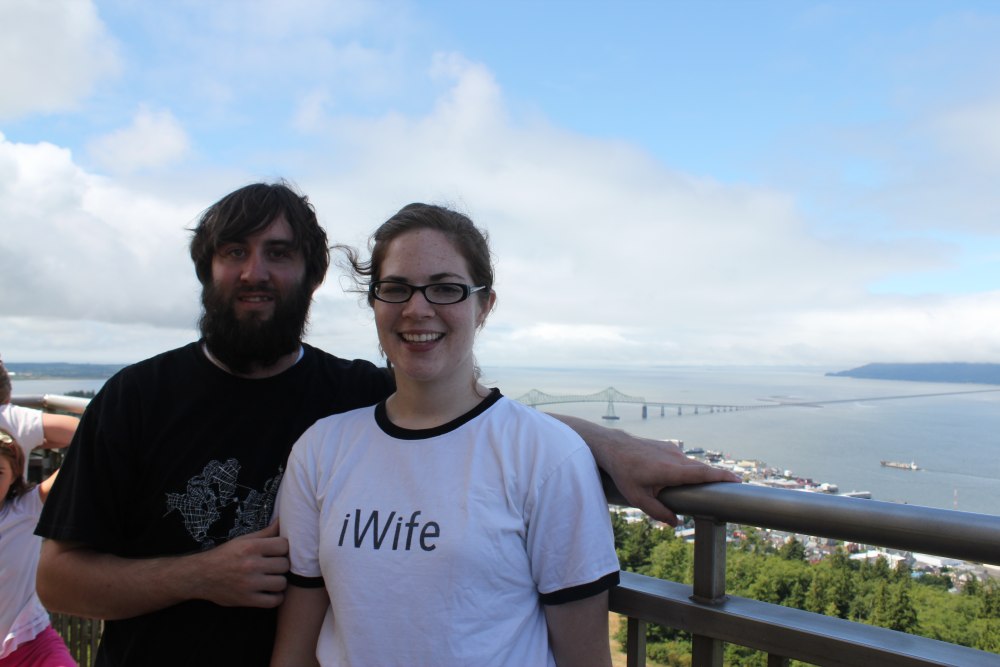 August - we visited Thomas' grandparents in Astoria, Oregon for a few days before heading to Seattle together. This is us at the top of the Astoria column.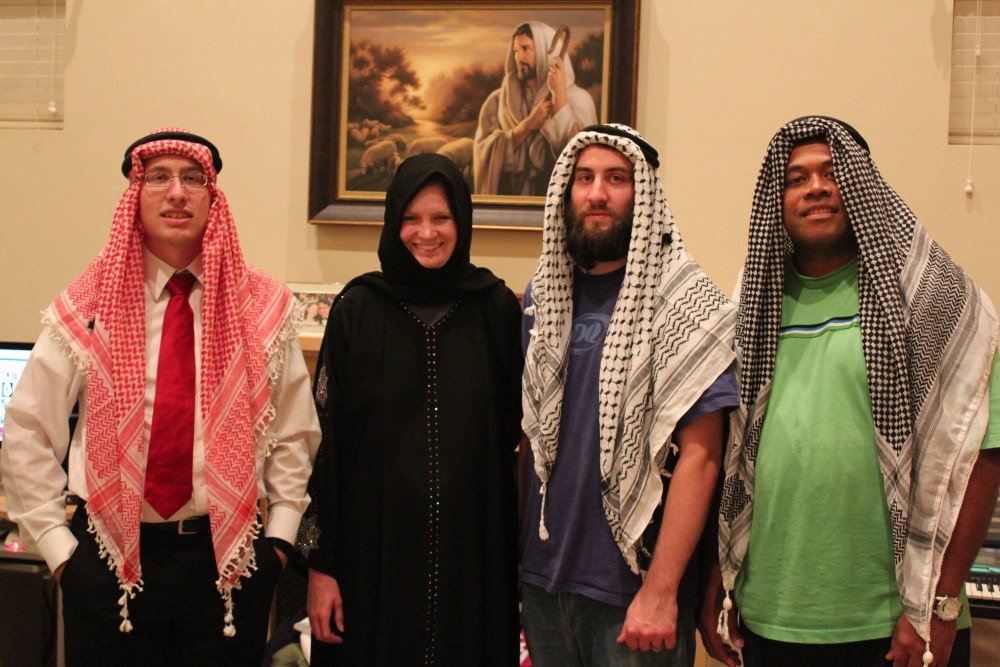 August - we had a fabulous time with Thomas' side of the family at the week-long Bradshaw reunion in the Seattle area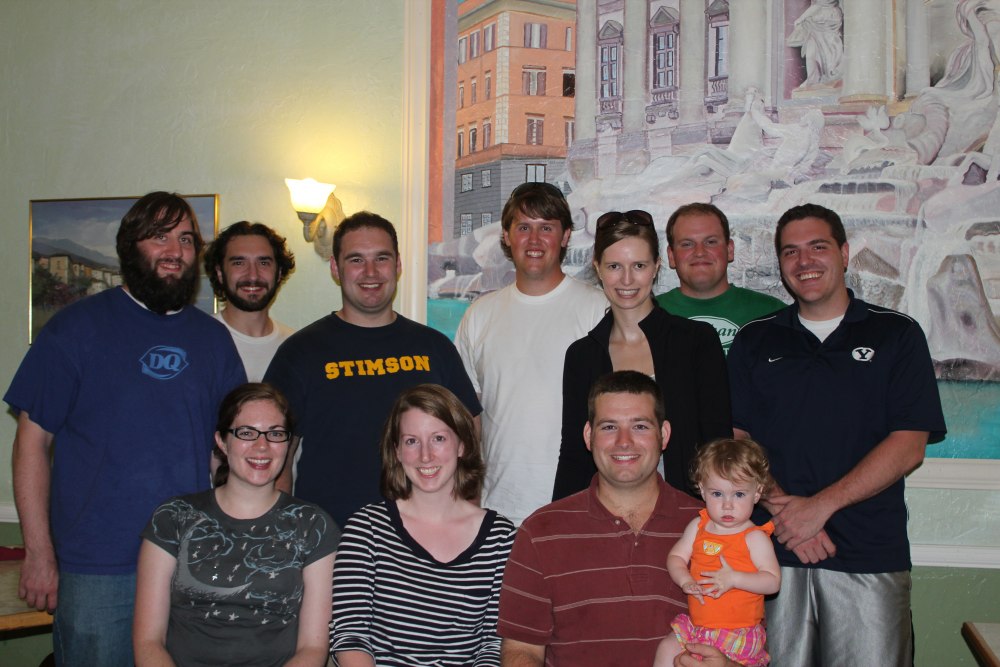 August - we got together with some of Thomas' childhood friends and their spouses when they came through our area on their way to camp/go offroading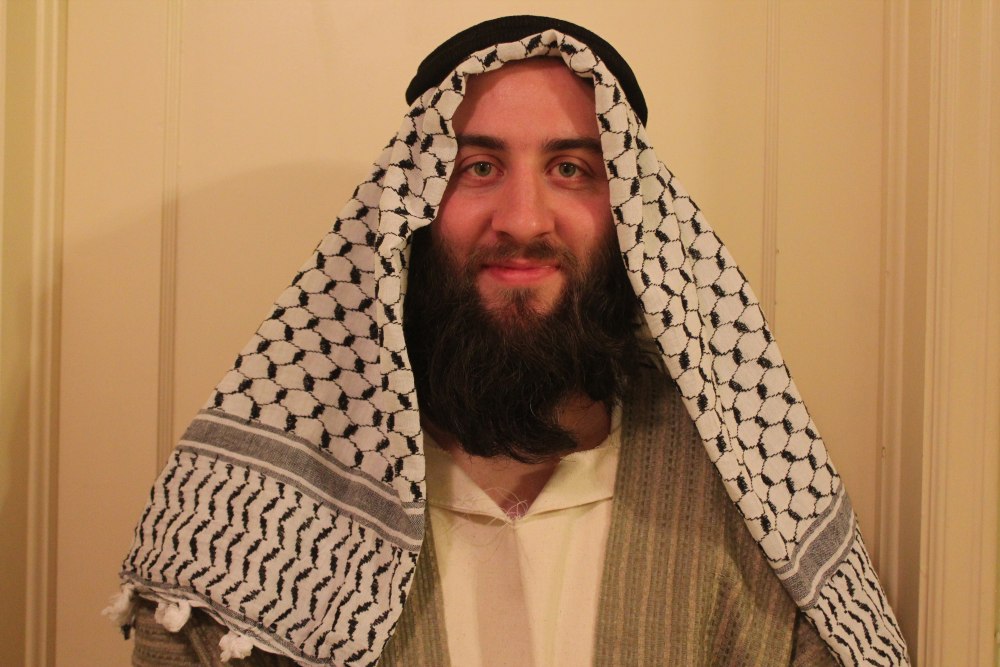 October - Thomas wearing the costume I made (well, I didn't make the headdress). Most of our September pictures are from the Jerusalem Set in Goshen and we don't think we can share them here, unfortunately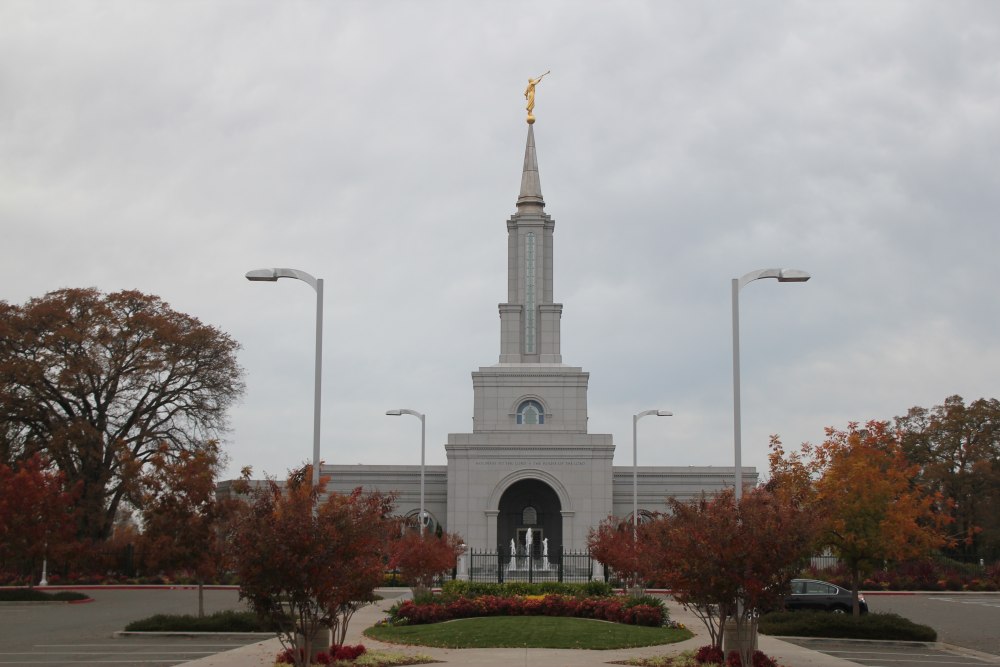 November - we traveled to California for Thanksgiving. Sacramento temple pictured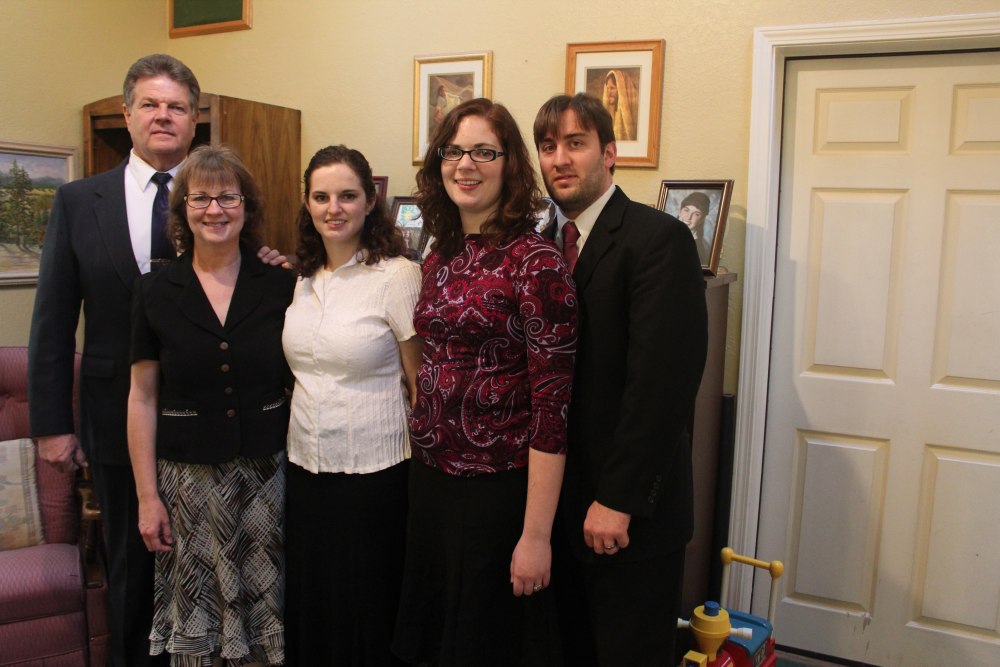 November - We spent several days with Lisa's family. We also got to see Thomas' sister Liz and her family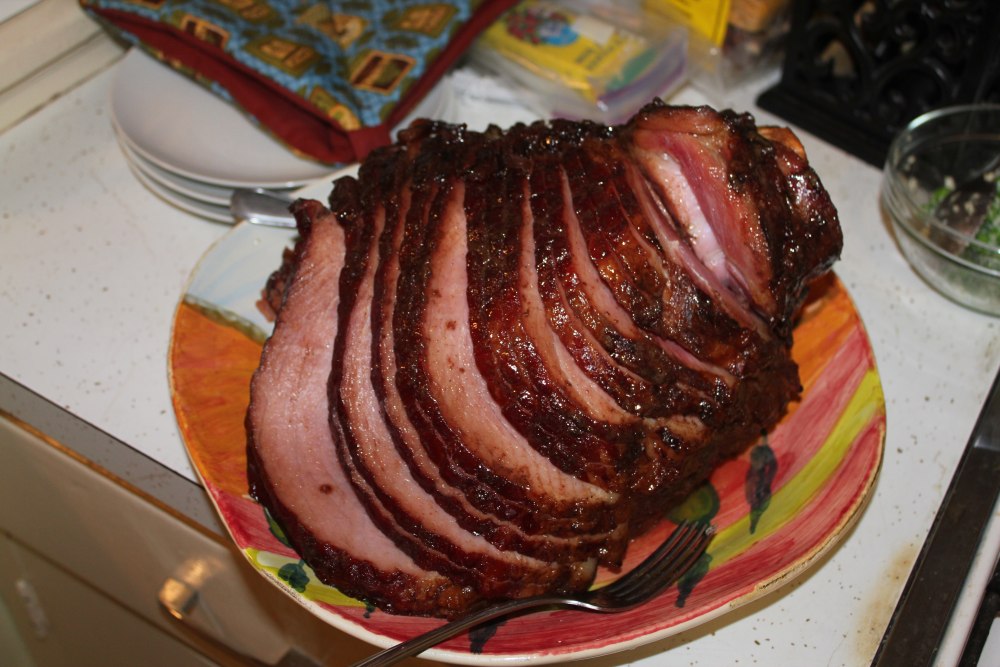 December - for other pictures, see most recent posts... among other things, we prepared our first ham.
We are grateful for new family members and we mourn for those lost. We express our faith in the Almighty and in the saving power of the Messiah, whose birth we celebrate this Christmas. We wish you a merry Christmas and a lovely and exciting 2012!
oxox