This post is yet another installment of pictures and commentary from our 2-week
LDS Church
History Tour trip in July of this year. We took over 900 pictures, so it is overwhelming to go through them and choose what to post. Thus, it is taking us (well, me) a long time to document our trip! You can see my other attempts at covering all that we did
here
,
here
, and
here
.
After Nauvoo, IL, we headed to:
Missouri is not only a place rich in church history; for me, it is rich in family history as well! Due to this, we spent several days in Missouri seeing sites and spending time with some of my relatives.
On our way down to where my family lives, we stopped to see a couple of sites. First, we stopped in
Hannibal, MO to see some Mark Twain sites
. It was really hot even though it was only about 10 AM so it was a really quick stop.
Tom & Huck statue in Hannibal, MO
We also stopped at the
St. Louis temple
for some pictures. It was closed (it was Monday) so we just walked around the grounds and took a few pictures before getting back on the road.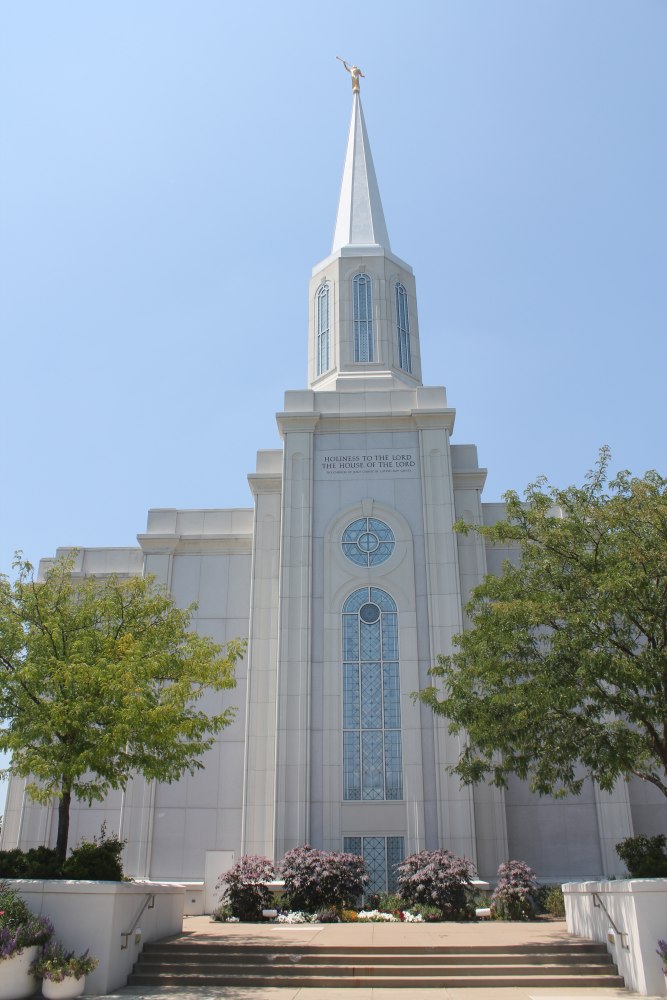 St. Louis temple
We pulled up at my Aunt Patsy and Uncle Dennis's house at about dinnertime. They had dinner waiting for us. It was so nice to have a delicious home-cooked meal with them! We spent the evening chatting with them and trying to Skype with my mom. Technical difficulties threw all sorts of wrenches in that plan, but eventually we got everything working on both sides.
The next morning, after a yummy breakfast cooked by my uncle, complete with bacon, the four of us went to
Big Spring
. It is a beautiful park with this incredible spring. I like the following pictures, but they don't do it justice. The water is such a cool aqua color and it was very tempting to wade in. My aunt showed us a trail that goes around it. It was fun for me to see the
karst topography
since this time last year I was considering studying geology!
[In fact, I wrote about sinkholes for a term paper. The limestone of karst topography is susceptible to erosion that creates underground caves like the ones the spring travels through. Eventually it will create sinkholes as the tops of the caves fall in.]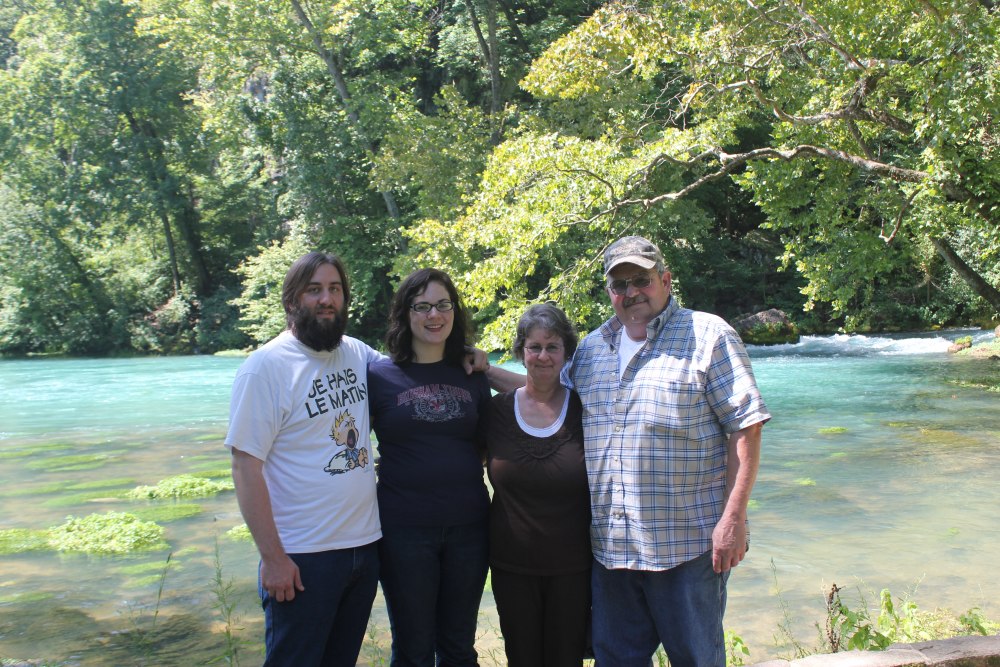 Thomas, me, Aunt Patsy, and Uncle Dennis. It was their 43rd wedding anniversary that day!
After Big Spring, we headed to the cemeteries where my maternal great-grandparents (both sides) are buried. It was really cool to me to be able to drive around the area where my grandparents grew up and where their families lived. It helped me to connect to my ancestors as I thought about what their lives would have been like. I hope to learn more about them, and that someday I can take their names to the temple. I can think of no better way to honor them than by ensuring that their ordinances are completed and that they are
sealed
to each other.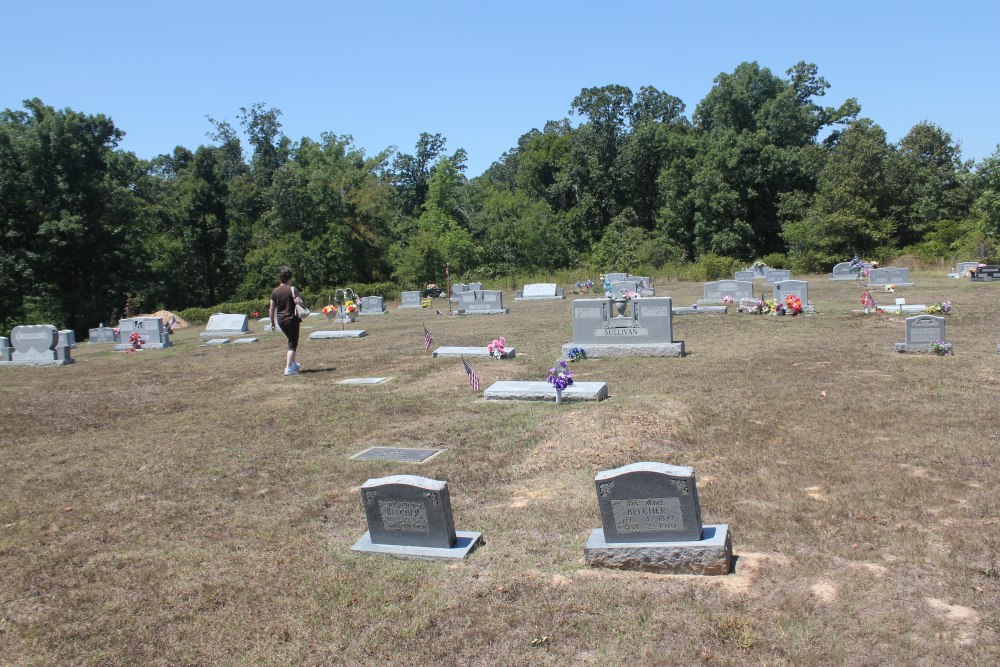 The Belchers (Joseph and Ida)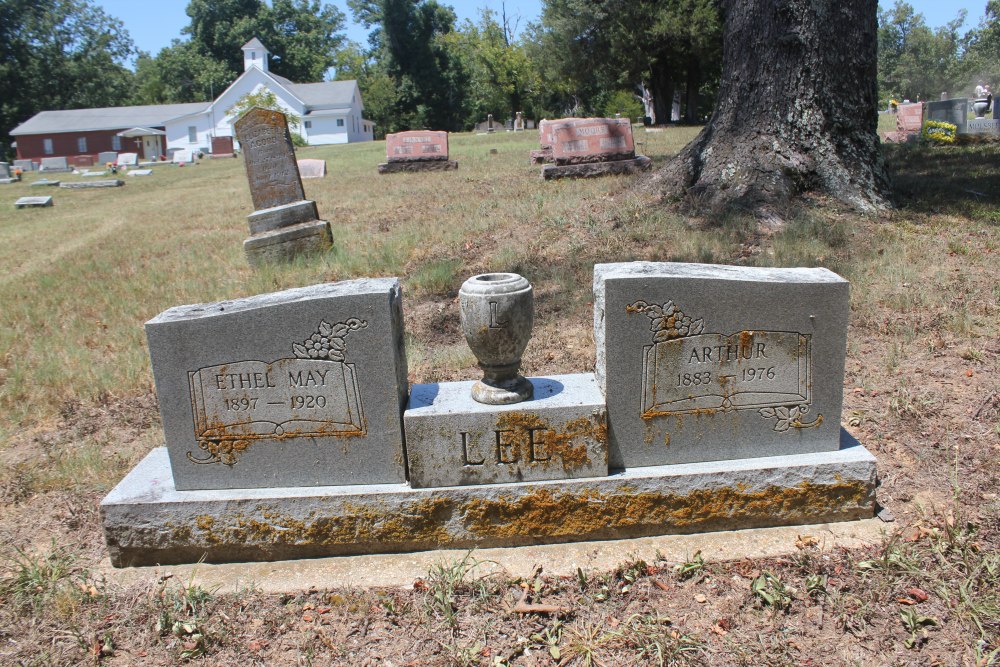 The Lees (Arthur and Ethel)
After a break for lunch, my aunt took us around town to run some errands and see a few more sites, including the
Current River Heritage Museum
. The museum helps to tell the story of the area, the economy of which used to depend heavily on logging to create railroad ties. The ties were strapped together and floated down the river using huge oars!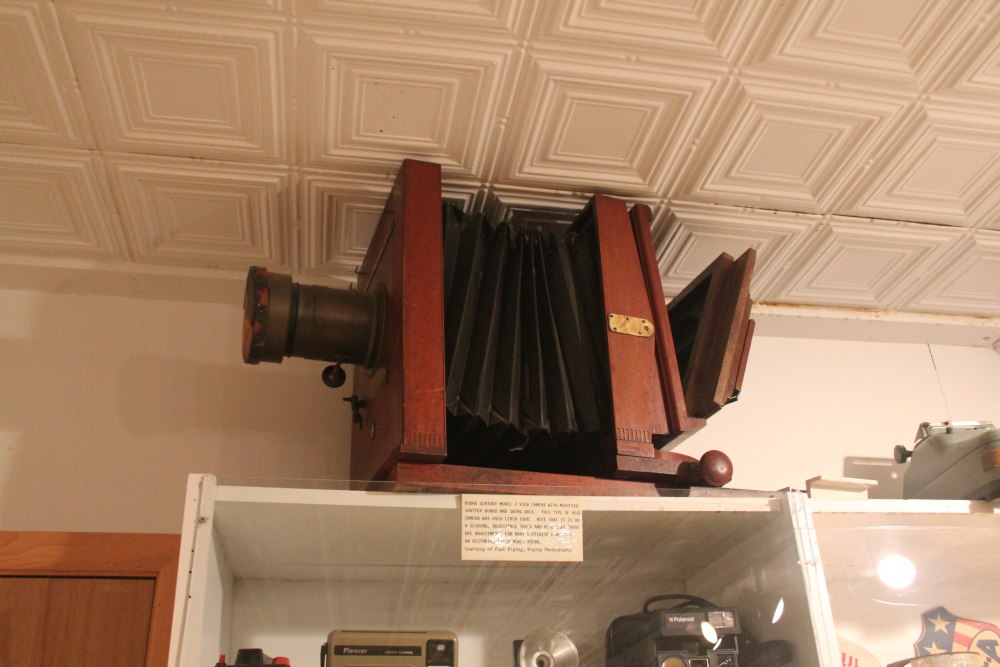 This is a cool old camera they have on display at the museum. I teased Thomas that he needed one like this.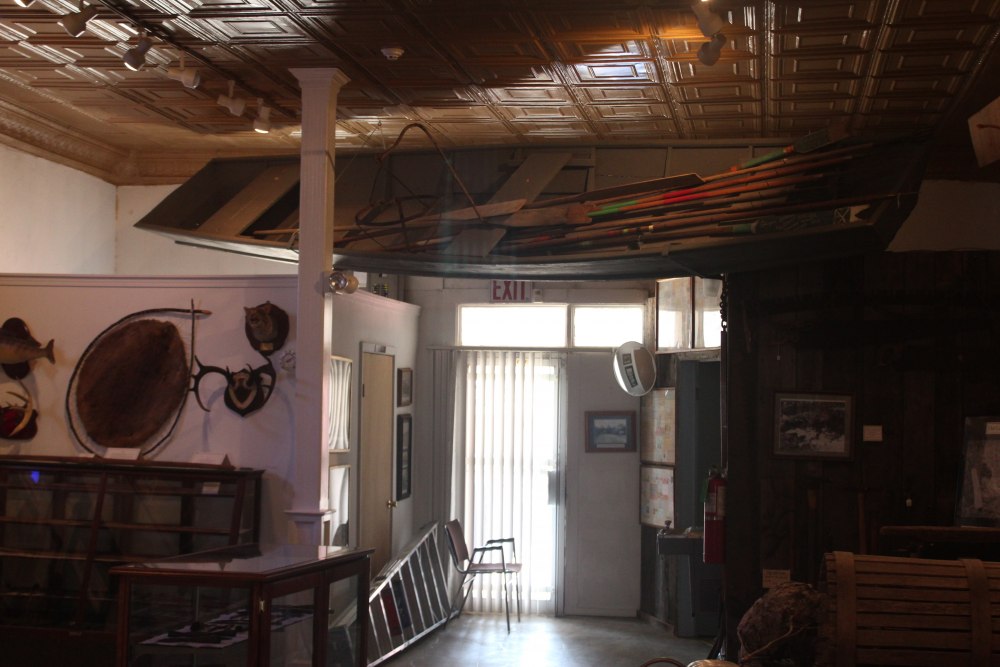 A johnboat on display at the museum.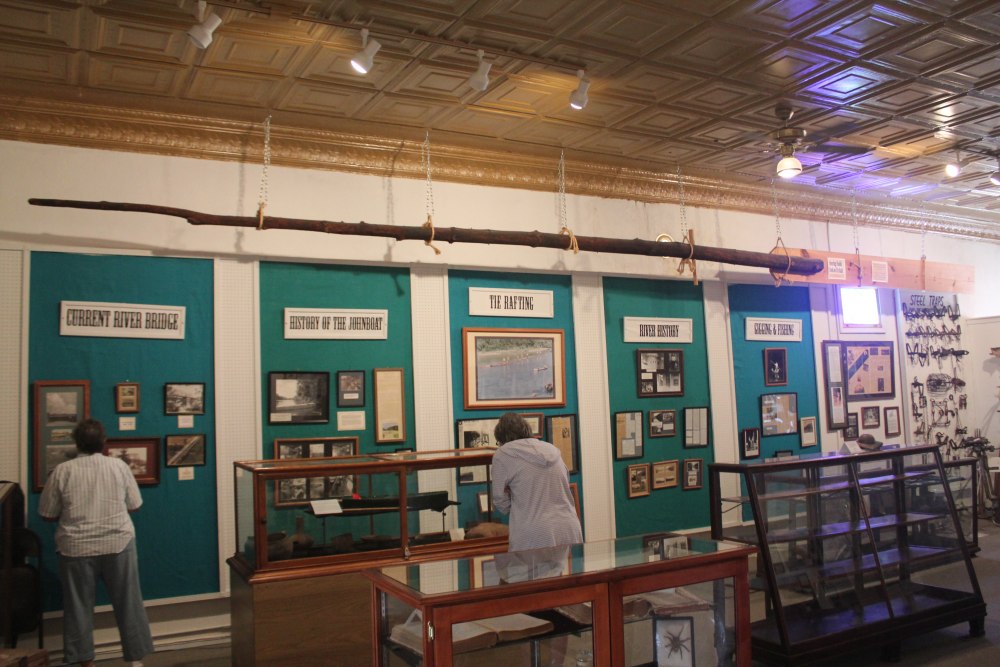 See that oar at the top of the displays? That's what would steer the railroad tie rafts.
We also got to see the store where my aunt works and meet some of her coworkers. It was fun to see so many things I had only heard about before! We picked up a pizza for dinner, along with one of these: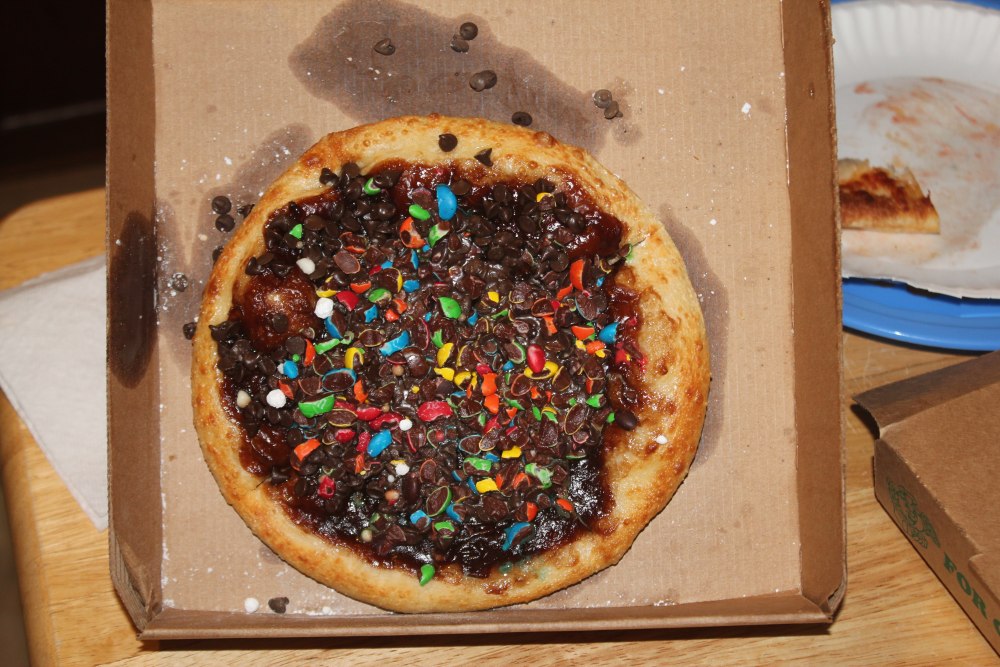 Chocolate pizza?? YES PLEASE!!!!!
After a second night with my aunt and uncle, it was time for us to continue on our journey. It was hard to say goodbye! We so enjoyed the time we were able to spend with them. It was so nice to see them in general; they hadn't met Thomas before this trip.
On our way across Missouri, we stopped at the
Laura Ingalls Wilder Home and Museum
in Mansfield, MO. We toured the museum and the home where Laura lived, as well as a home built for Laura by her daughter, Rose. Although it was interesting to see some things that actually belonged to the author of the
Little House on the Prairie books
, I think I would skip this stop if we were in the area again; it seemed a little run-down, despite how busy it was.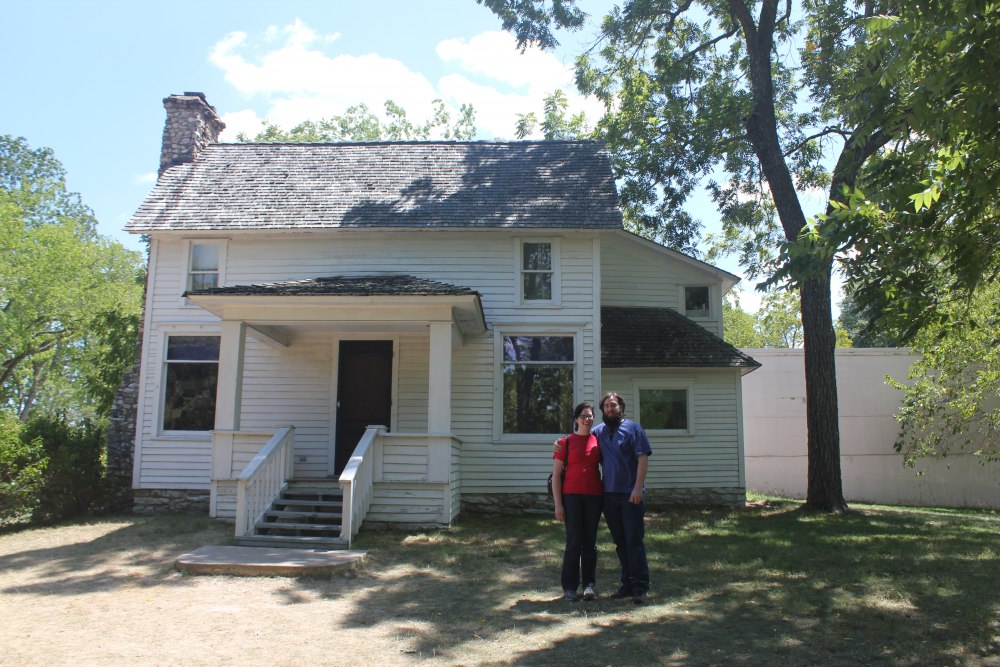 us at the Laura Ingalls Wilder home in Mansfield, MO
From there, we headed north to Kansas City and Independence, MO. My cousin lives in the area and was gracious in letting us stay with little notice! She got us dinner where she works and then we went to her house ahead of her and visited with her husband (my first time meeting him!) and her kids. I had also never met her two youngest children before, so it was fun to play with them and talk to her older daughter who was babysitting them.
The next day we put a lot of miles on the car visiting various sites around the Independence area.
Adam-ondi-Ahman
: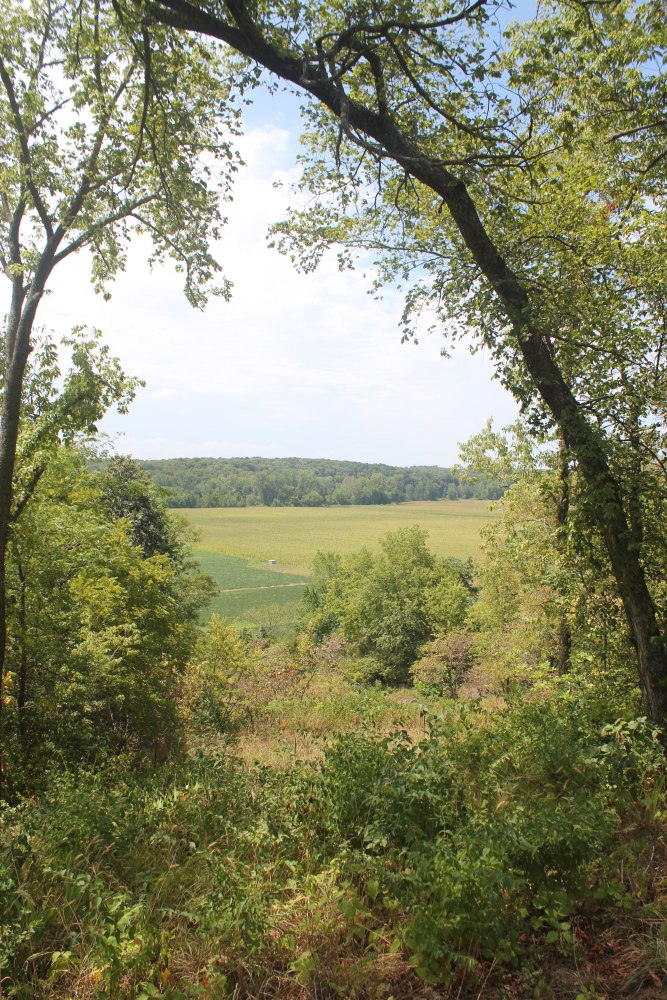 It's a truly beautiful place.
Haun's Mill
(
newly purchased
by The Church of Jesus Christ of Latter-day Saints):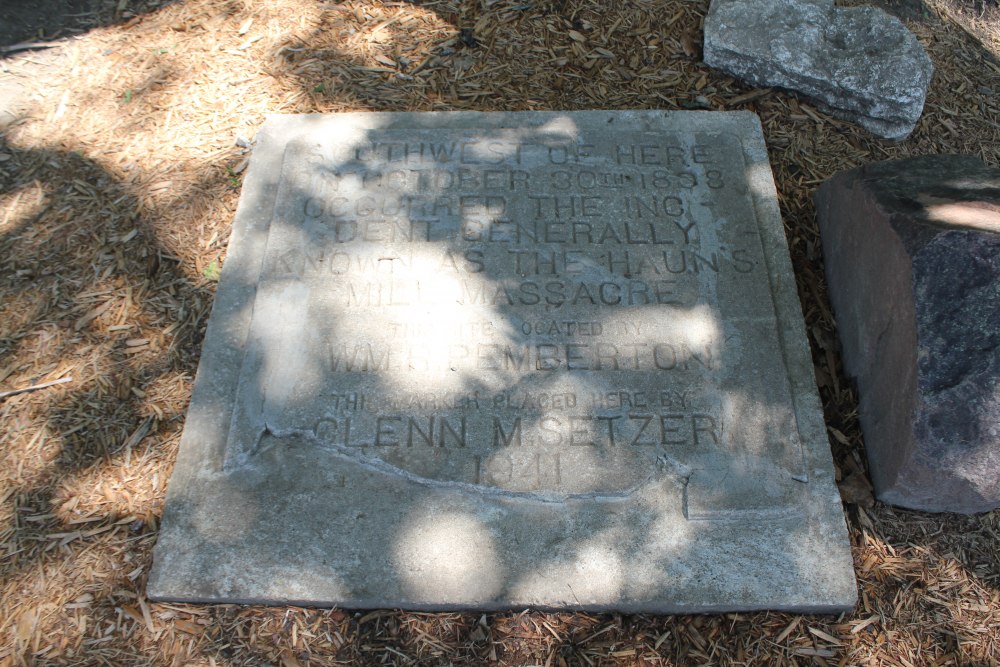 A small marker at Haun's Mill
Far West
temple site:
Liberty Jail
: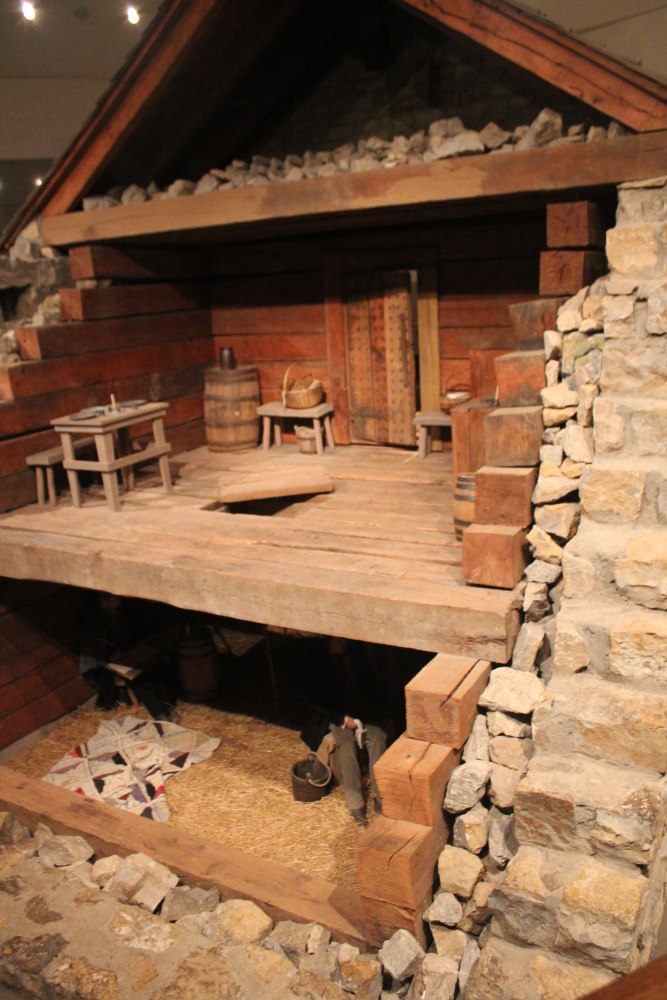 Inside the historic site building is a replica of the original Liberty Jail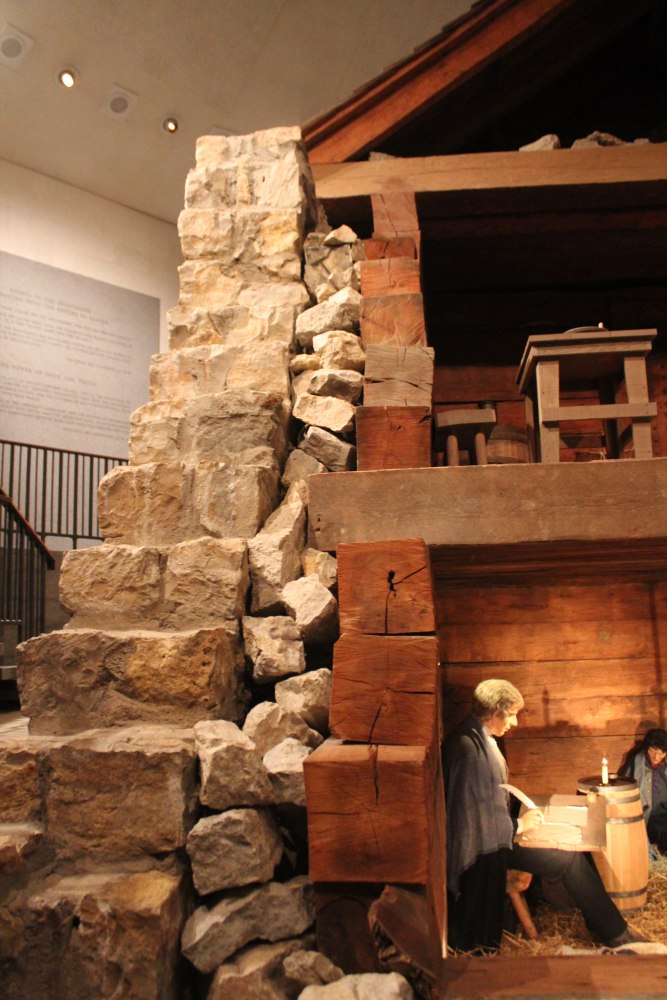 During the tour, you go down by the jail replica. They have "dummies" representing the people imprisoned there with the prophet Joseph Smith (seen on the bottom right). The jail was made escape-proof with thick stone walls surrounding the wooden building, with rocks in between.
At the end of the day, we went to the
visitors' center in Independence, MO
, and a quick walk around the adjacent properties owned by other independent sects of the Latter Day Saint Movement. The
Community of Christ (RLDS)
has a temple there, and the
Church of Christ (Temple Lot)
owns the lot originally intended for a temple.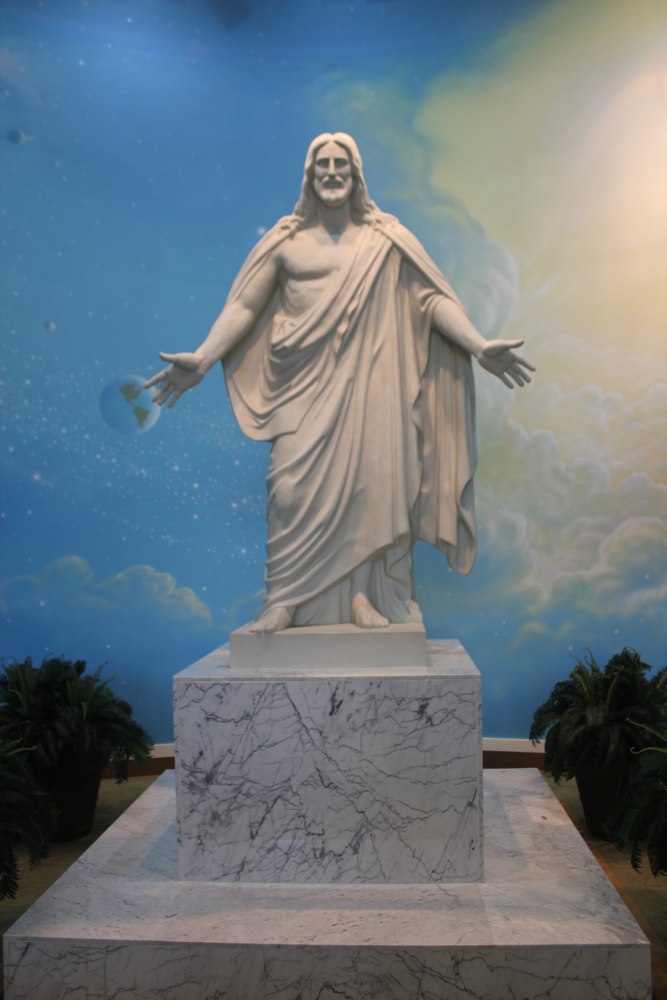 The Christus statue in the Independence Visitors' Center
This is the Community of Christ temple. It has such a different feeling from the grounds of our temples. It is intended to be a place of peace. It seemed a place more of worldly peace than the spiritual, godly peace that emanates from
LDS temples
, dedicated to the Lord as
houses of the Lord
and
intended for
ordinance work.
This is the Church of Christ Temple Lot. Right now it is a field with a few marker stones.
Our last stop for the day was the newly dedicated
Kansas City temple
. We just walked around the grounds. It is beautiful, but we were surprised how small it looked in person!
Well, I was going to try to fit everything in and make this the last trip post, but there is still enough left for one more.
oxox