First of all, we are devastated to see & hear about the destruction caused last week by the earthquake and tsunami in Japan. There is a long road ahead of that nation in terms of reaching normalcy again. Our hearts ache for those people who have lost everything. Although tragic, this event serves as a good reminder that we just don't know what might happen from day to day. As much as we try, humans just aren't in charge here. This earth is
very
powerful and, as we have seen, can effectively wipe out our most "permanent" man-made structures; therefore, we must place our faith in our Creator and His plan for us. We need to prepare as much as we can, and do as much good in the world as we can, too.
With that said, I guess I should work on our
72-hour kits
again sometime soon.
oxoxo
We're about to begin our final month of the semester (and Thomas' final month as an undergrad! Yay!), but the weather has been so nice, it is becoming really hard to stay in and study. I wish we could take a day or two and
rent some kayaks
or maybe a
tandem
. I guess that will have to wait another month or so.
The past week was pretty standard for Lisa, but Thomas got to do some cool things.
First, on Tuesday, Thomas' choir class sang at the
BYU Devotional
. They performed a song called "
This is My Father's World
" and they sounded fantastic. As soon as the video is available online, we'll share it with you so you can see (& hear) for yourself!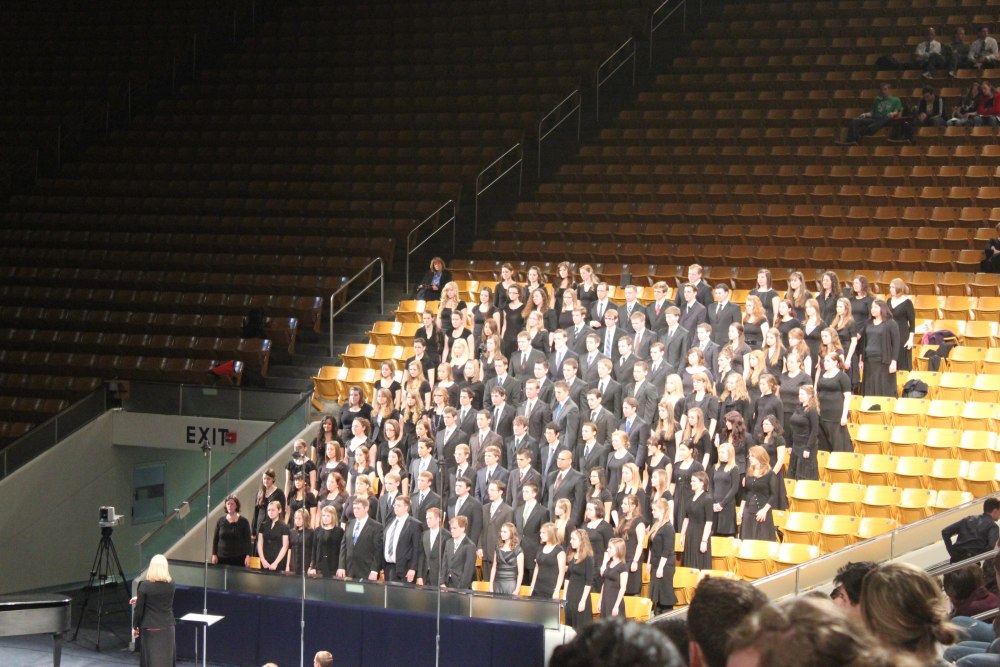 Thomas is 4 rows up and just about center :o)
Then, on Wednesday, Thomas traveled to the
Church Office Building
in Salt Lake City for work to assist in training some newly hired IT folks. He got to tour the observatory of the COB and snapped some neat pictures of some nearby buildings.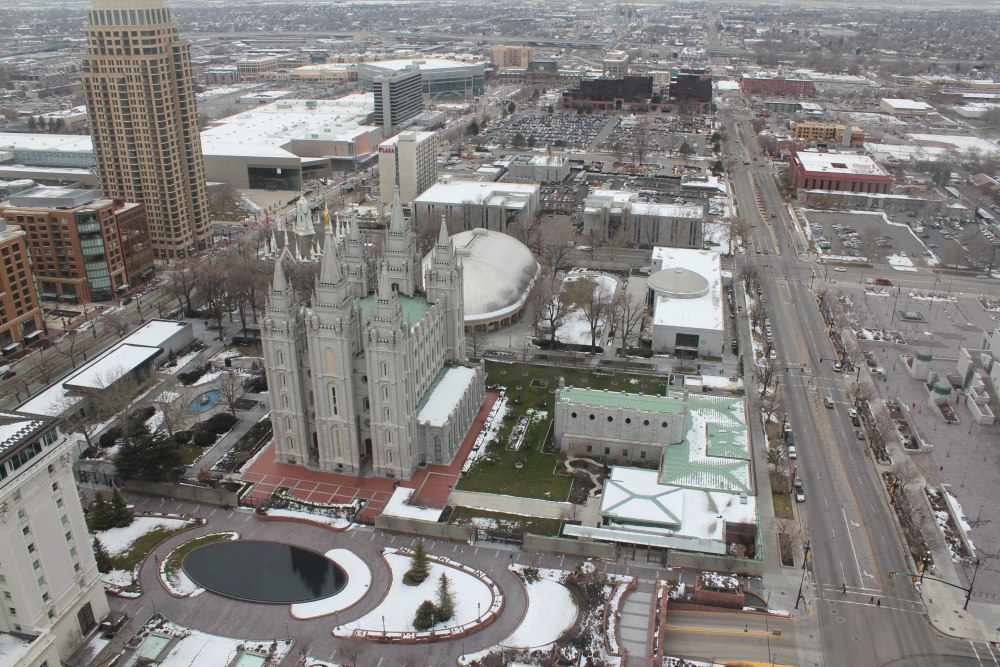 Temple Square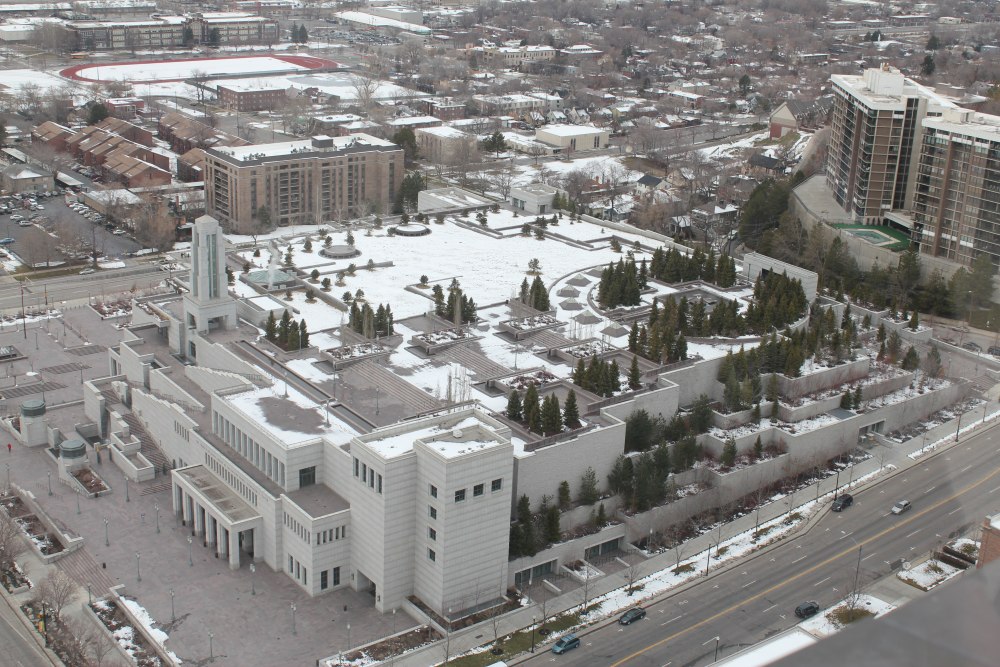 Conference Center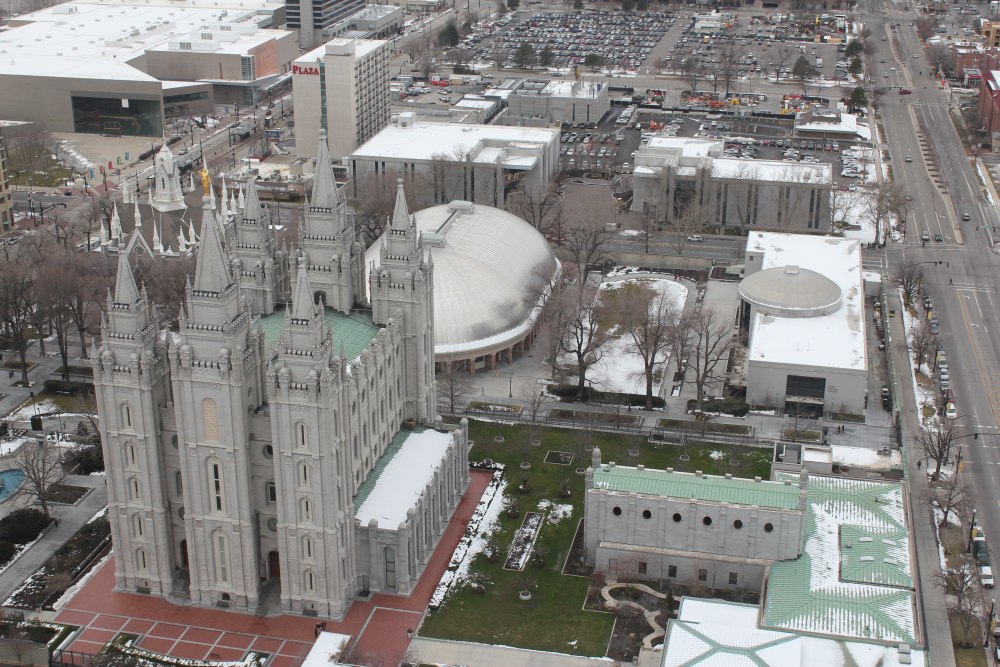 Salt Lake Temple; Tabernacle directly behind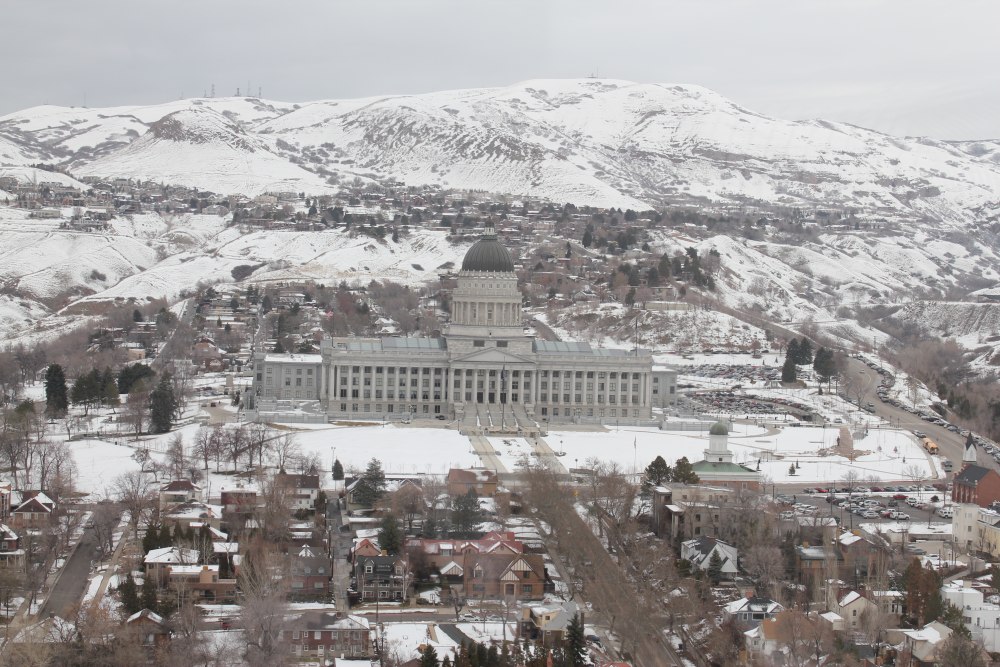 Utah State Capitol
My friend Shari and I began the "
Couch to 5K
" fitness program yesterday. It is going to be fun working out with a friend! Hopefully we can keep it up and achieve our fitness goals. There are downloadable podcasts (by Robert Ullrey) for this program that basically tell you your workout so you know what to do when.
Just for fun:
Google Analytics Stats from December 2009 through today:
Countries: 79 (from Vietnam to Slovenia to Qatar to Antigua... I can't find half of them on a map)
States: 48 (still missing Alaska & North Dakota)
Cities: 1,116
Visitors: 3,402
Visits: 7,020
Some recent keyword searches that got people to our pages:
"marriage license dress"
"lotsa kids+catholic blog"
"overspending spouse"
"compiled nib files"
"business in the 1920s"
"how to restart apache on snow leopard"
Some of our most popular posts:
How to Open Compiled .nib Files in Snow Leopard
(On Thomas' project site, Mactips)
Microsoft Office 2011 HUP Availability
Business in the 1920s
(On Thomas' page for his Corpus Linguistics class)
Sports Idioms
Provo Tabernacle
(On our main blog, Lotsaoxen)
oxox
PS - don't forget to show some love at Lisa's project site,
Family Proclamations
!