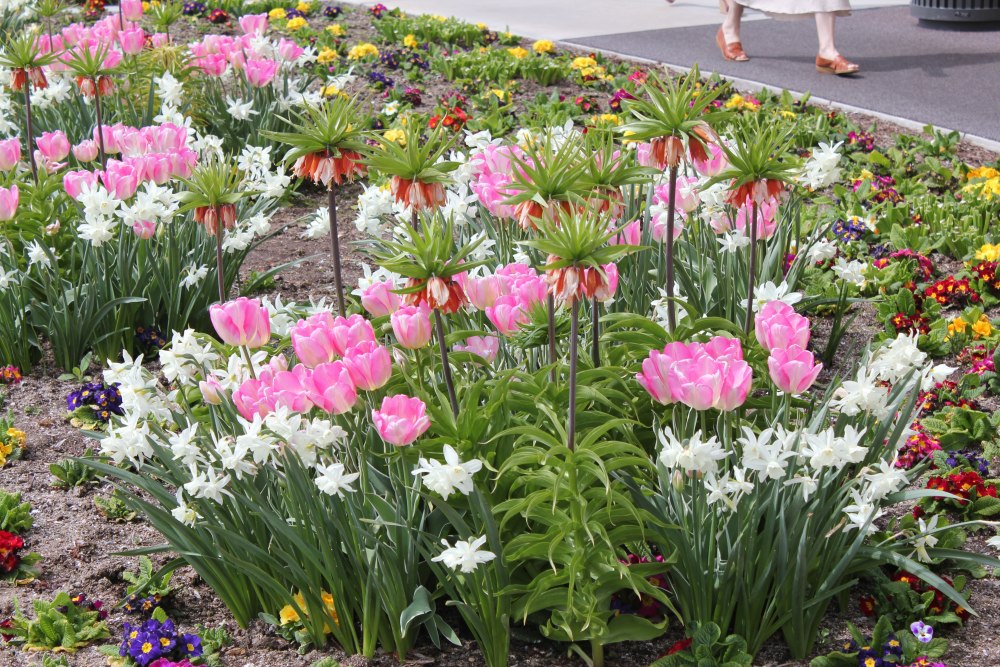 flowers at the Provo temple
We are so thankful for our
angel mothers
. We wish we could be with them today and make them breakfast in bed and lighten their loads. We have been blessed to have
mothers who know
. We look forward to talking later today with the women who bore and raised us and exemplify these qualities:
Indeed heaven never seems closer than when we see the love of God manifested in the

kindness and devotion

of people so good and so pure that angelic is the only word that comes to mind. - Jeffrey R. Holland
Our women are not

incredible

because they have managed to avoid the difficulties of life—quite the opposite. They are incredible because of the way they face the trials of life. Despite the challenges and tests life has to offer—from marriage or lack of marriage, children's choices, poor health, lack of opportunities, and many other problems—they remain remarkably strong and immovable and true to the faith. Our sisters throughout the Church consistently "succor the weak, lift up the hands which hang down, and strengthen the feeble knees." - Quentin L. Cook
Perhaps the reason we respond so universally to our mothers' love is because it typifies the

love of our Savior

. As President Joseph F. Smith said, "The love of a true mother comes nearer [to] being like the love of God than any other kind of love" - Bradley D. Foster
There is no greater good in all the world than motherhood. The influence of a mother in the lives of her children is beyond calculation. - James E. Faust
Thank you, Mom Geneva and Mom Kathleen, for your faithful examples, your many sacrifices, your motherly love, and your strength of character. We love you both and appreciate all that you have done for both of us. We look up to you and hope that our choices honor both of you and your legacies.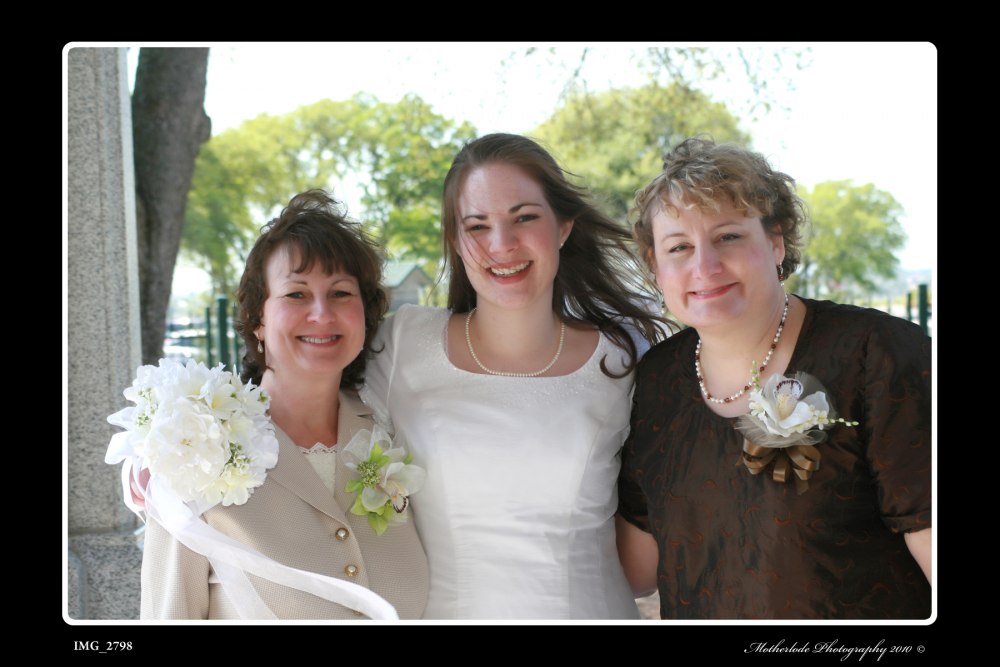 Geneva, Lisa, Kathleen. March 27, 2010. Courtesy Mother Lode Photography.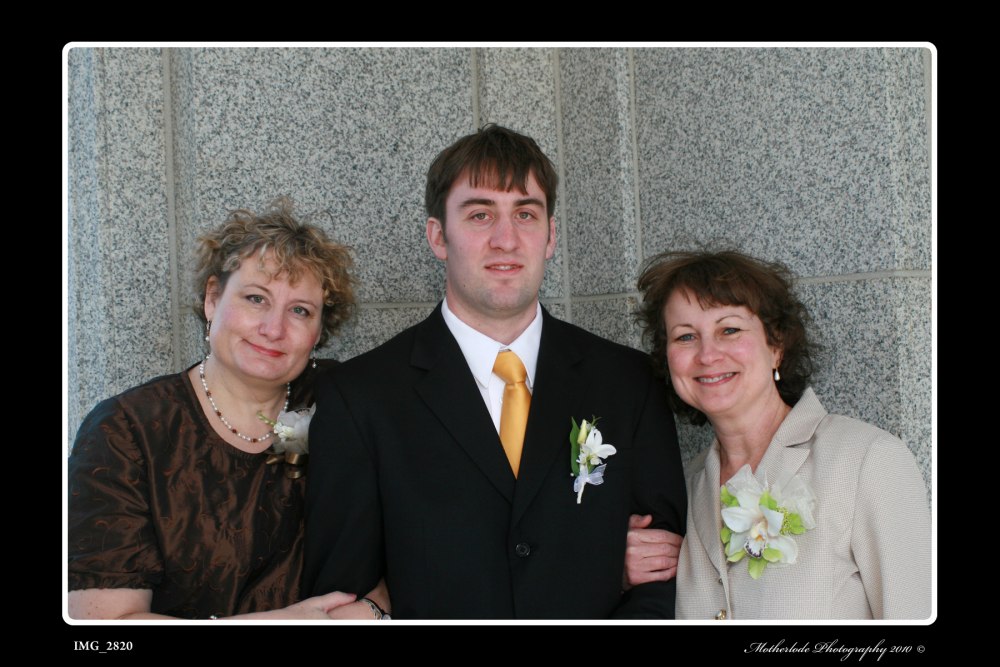 Kathleen, Thomas, Geneva. March 27, 2010. Courtesy Mother Lode Photography.
oxoxo
Provo this past week has been experiencing some very warm weather. We have had our windows open overnight the past couple of days, and used the AC in the car yesterday. It looks as though summer is certainly on its way!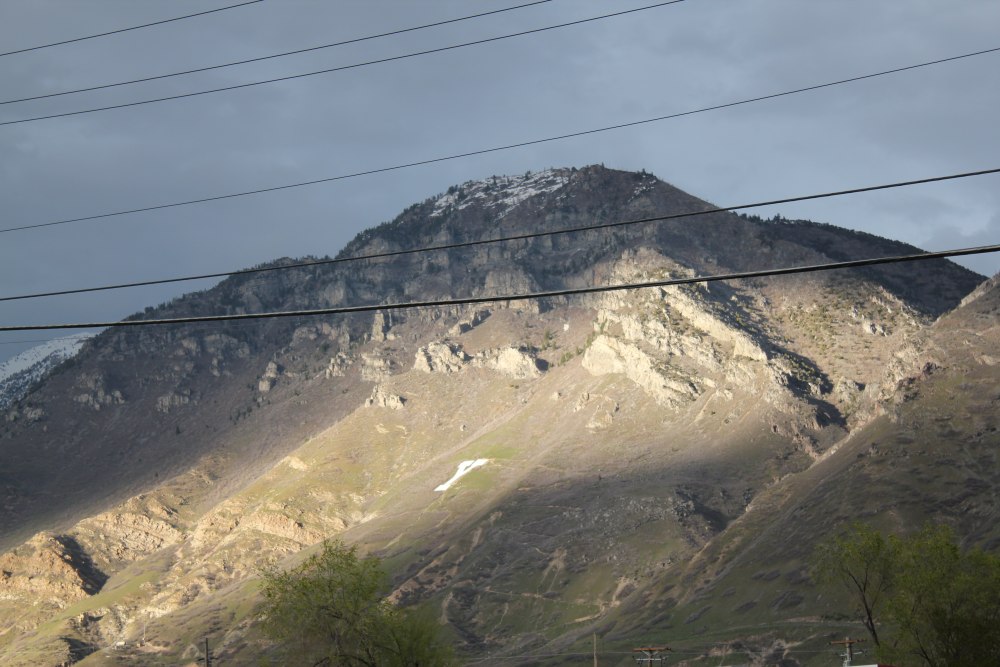 We went on a walk and the lighting on the mountains was awesome!
I am two weeks in to my eight-week spring courses. Going to school four hours a day, four days a week keeps me very busy, especially since I am also working 20 hours a week still and spending basically every waking moment of my "free time" working on Calculus. I'm glad to be getting that class out of the way right now, though, and it's fun to see how very different life on campus is during spring/summer, as opposed to fall/winter. It is unbelievably quiet, and my classes are so small. It is a nice change.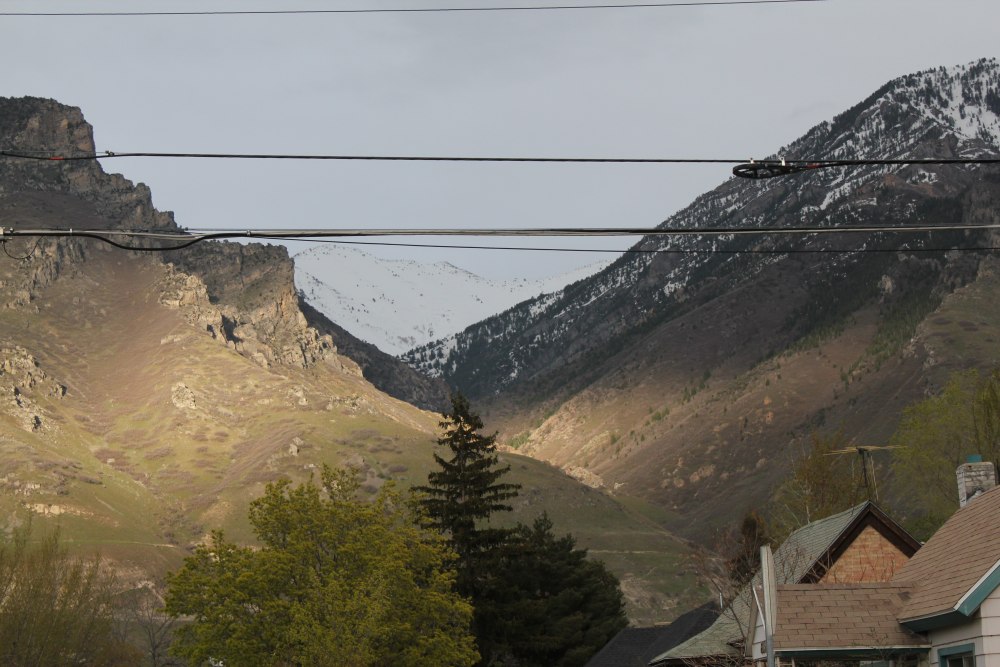 same walk. The warm weather has not melted all of the snow on the peaks yet.
Thomas is looking for full-time work and is finding all sorts of projects to work on around the house. He has had several interviews so far, and hopefully will be found the perfect candidate for a good job soon. He is honest, responsible, and a hard worker, and it fascinates me how "into" a project he can get. He is so bright!!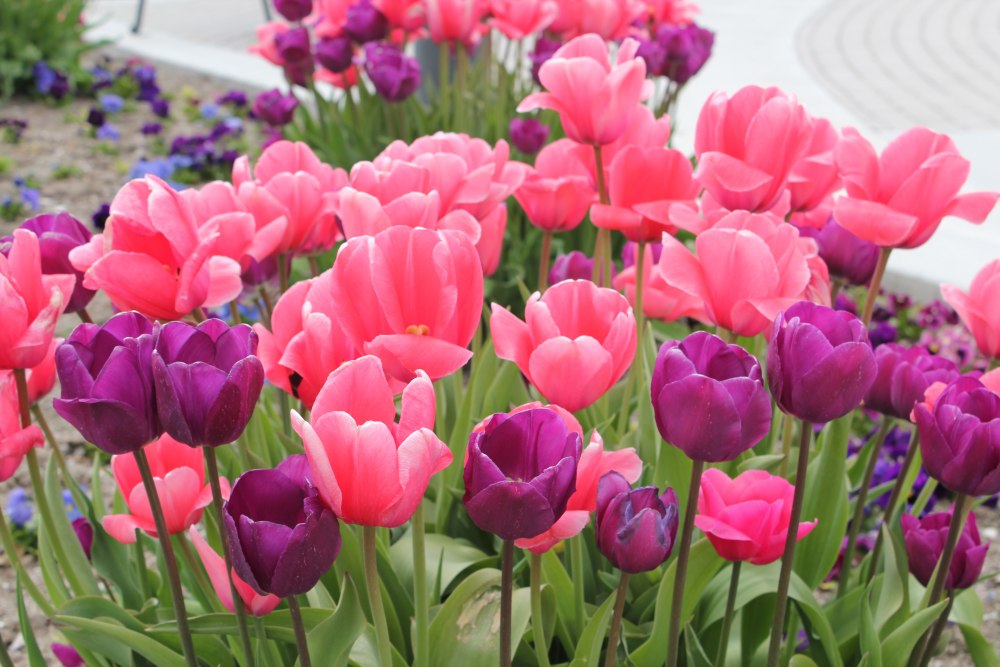 flowers at the Provo temple
We've been enjoying the weather and went on a couple of walks last week.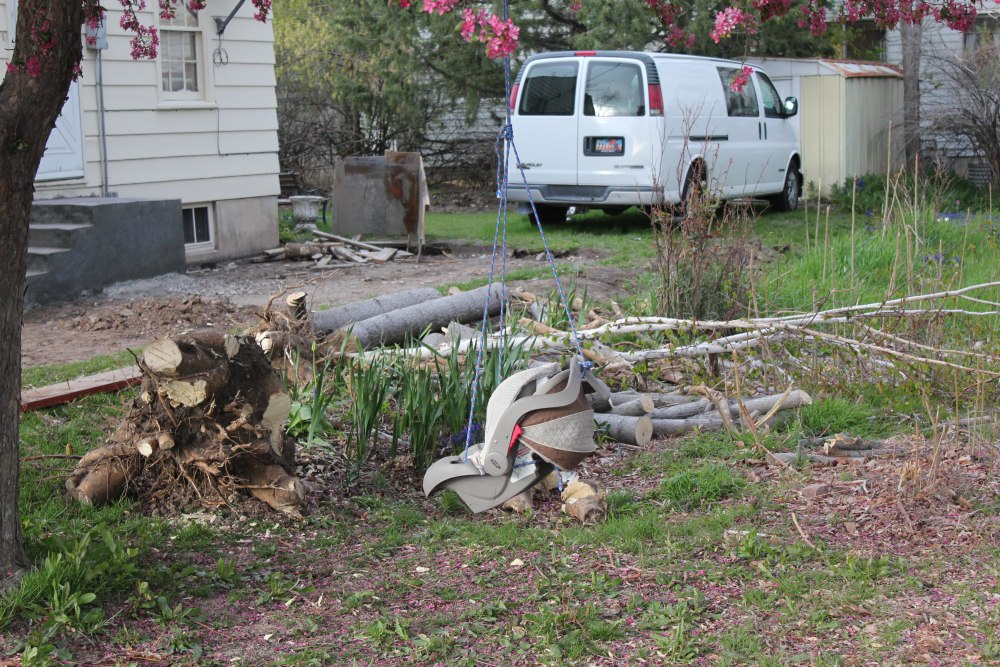 There are many strange sights in Provo. We just hope that this family has a second carseat for their baby...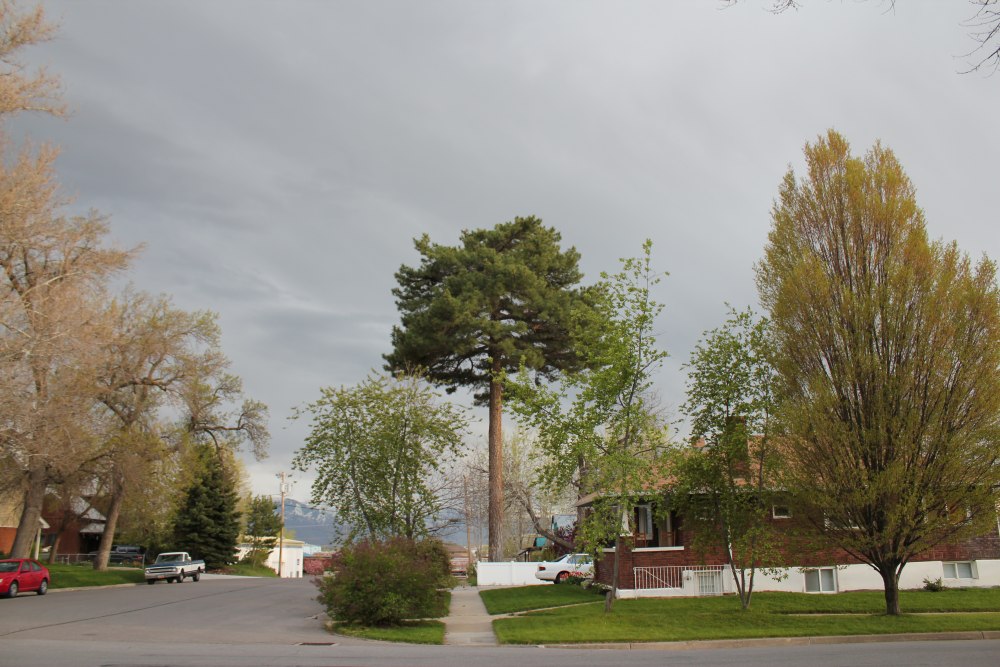 I don't think this tree is quite reaching its potential...
Friday night we went out to the
India Palace restaurant again
. It was nice to get out of the house and away from our responsibilities for a couple hours!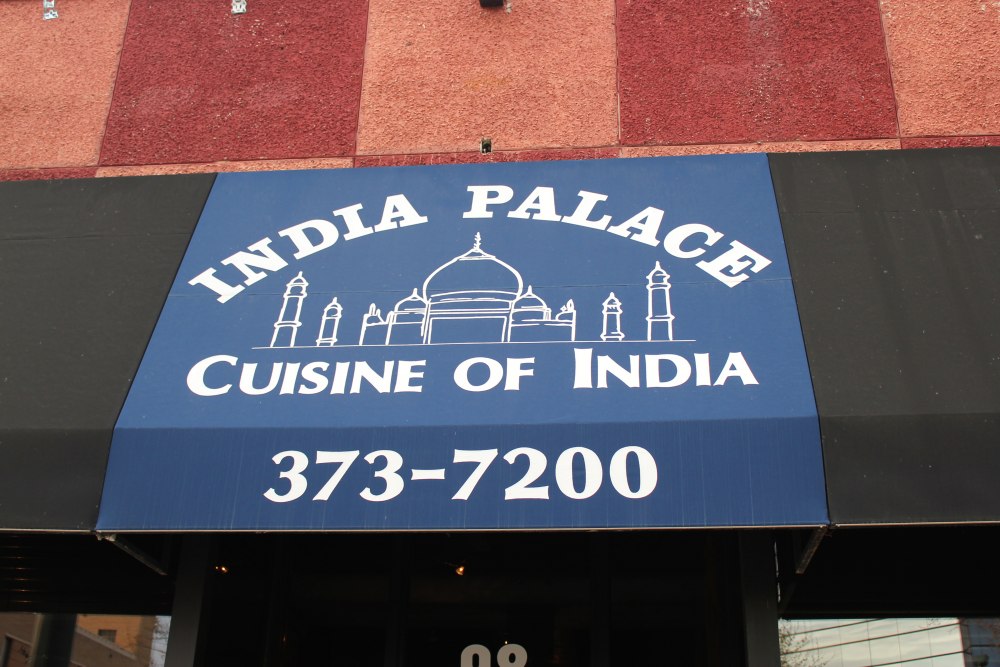 my "favorite": chicken korma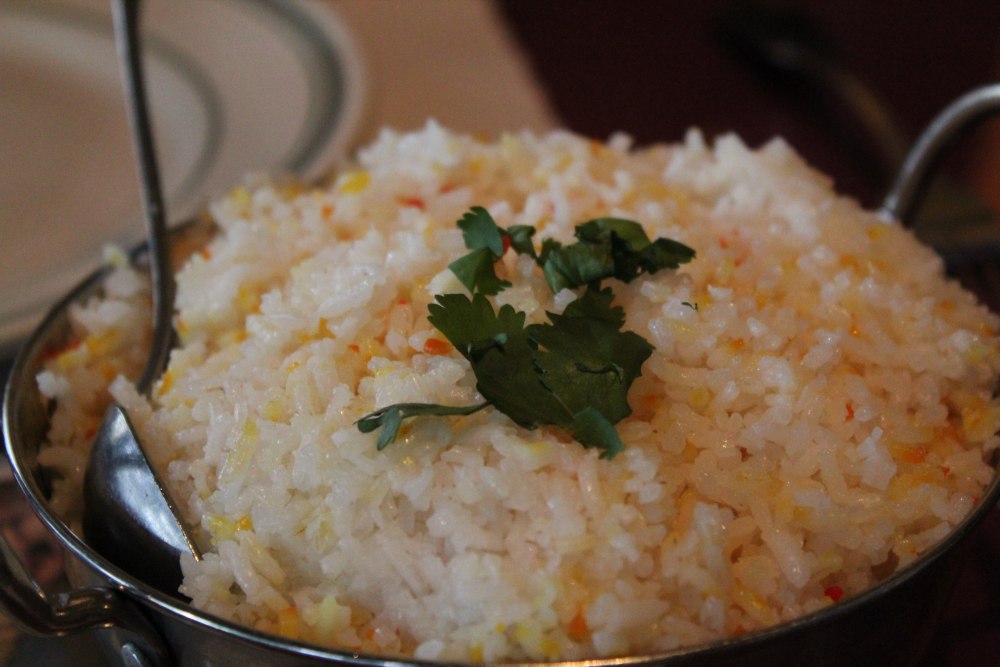 rice
Thomas's "favorite": tandoori lamb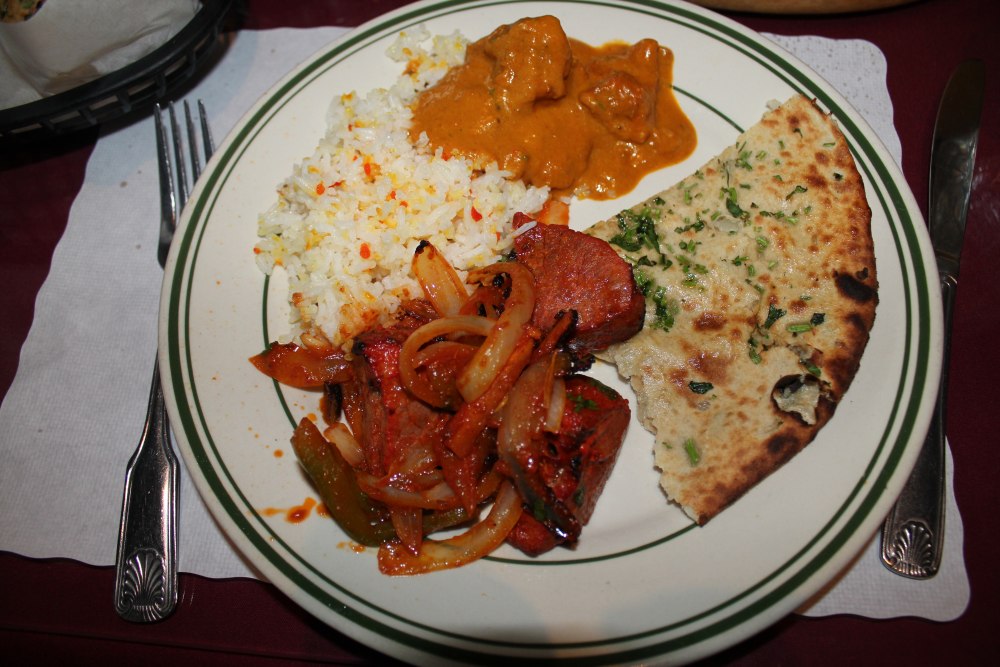 Yum!!!
Yesterday we attended the Provo temple. It was surprisingly quiet and we enjoyed serving there. The flowers on the grounds are blooming and look beautiful.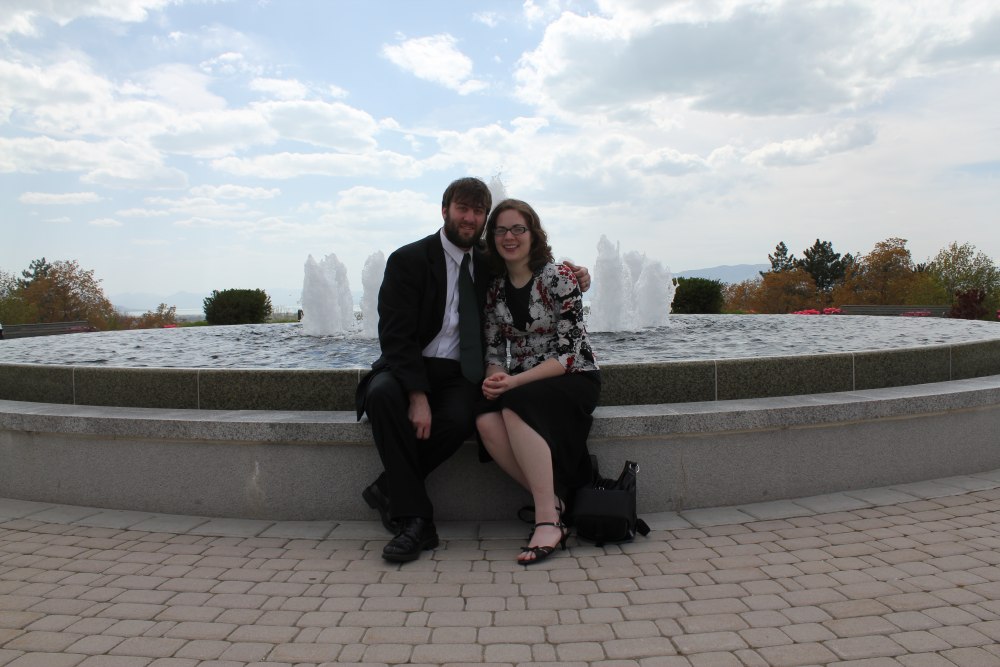 Thomas and Lisa at the temple
Happy Mothers' Day!
oxox