Thomas has had an opportunity to participate in the New Testament film 3 days over 3 weeks so far. We're planning to make him a nice New Testament era costume over the next little bit so he can dress up for Halloween with the full effect of the beard.
Lisa got to attend a baby shower last weekend for her very first roommate, Trista, who is due to have baby #2, a girl, next month. It was fun to catch up with that group of friends (well, at least Natalie and Trista! Missed seeing those absent!).
Later that day the Bradshaws and the Grigsbys went out mini-golfing, just before the BYU football team suffered a major loss to the University of Utah's team. David won overall, with Thomas in second place and Shari in third.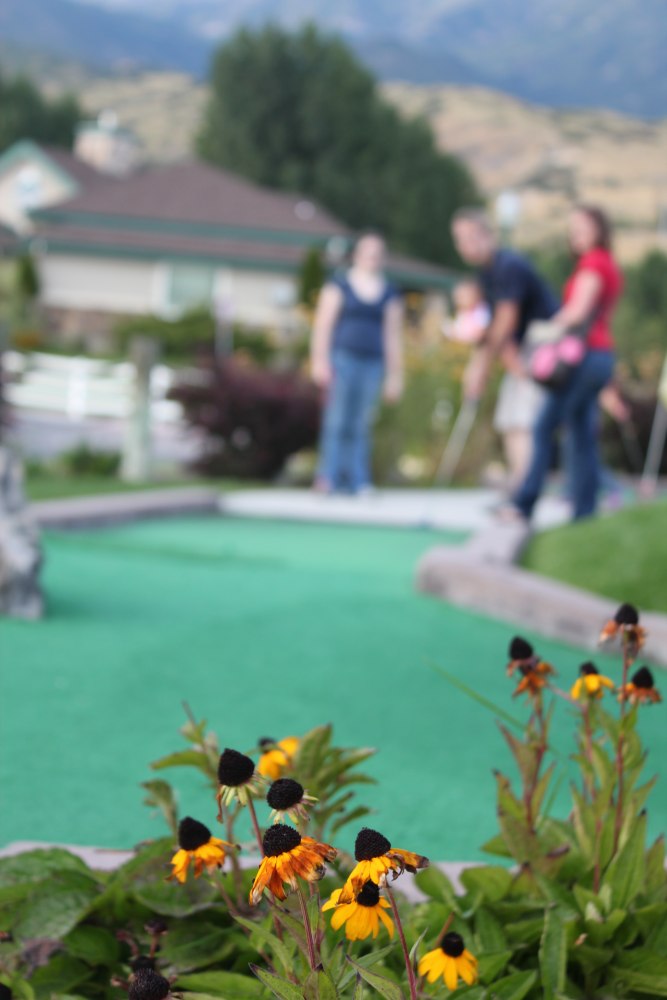 Anyway... we're still around despite our waning presence on the web these days. We're finally getting over a horrible cold we've both struggled with for several weeks (thanks, Mom, for the get-well package!!). Thomas has been working on creating a family history database/program. Lisa has been mainly focusing on school, with only slight diversions in crafting and cooking.
We're excited for the upcoming
General Conference
of the Church of Jesus Christ of Latter-day Saints next weekend and hope our readers will join us in watching. The General Relief Society Broadcast was held last night and the videos are already archived at the site above if you would like to watch! We're grateful for latter-day prophets and apostles and the restored priesthood. Temple attendance blesses and strengthens us.
Families can be together forever!
oxox