Here are some pictures for you. We've been able to attend several wonderful Christmas concerts this season with beautiful performances of Christmas carols. They really helped us focus on the birth of our savior Jesus Christ. Other happenings are recorded below...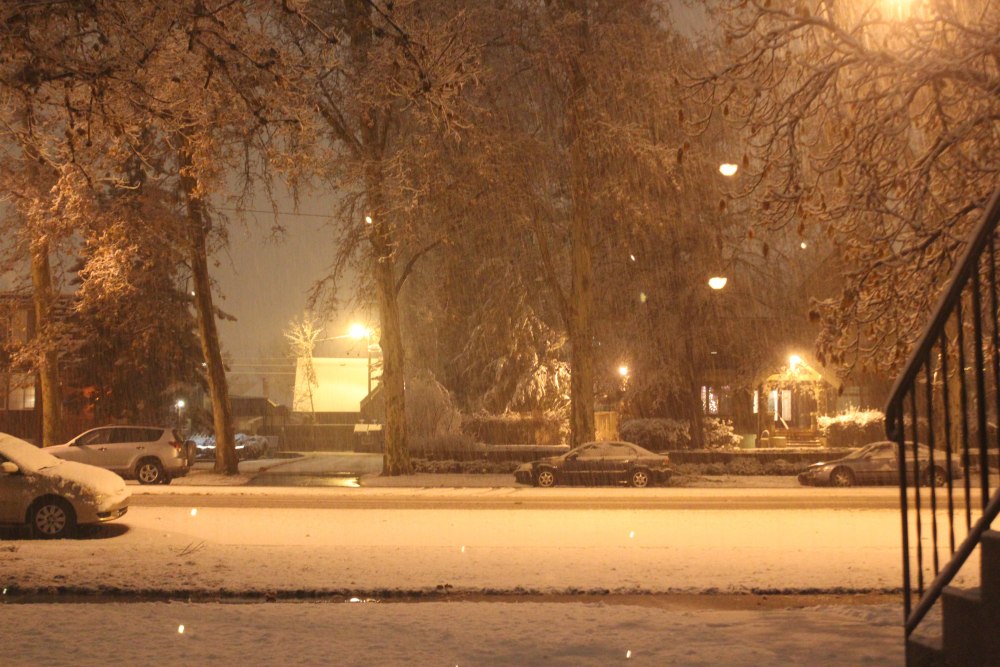 Snow, Dec. 17th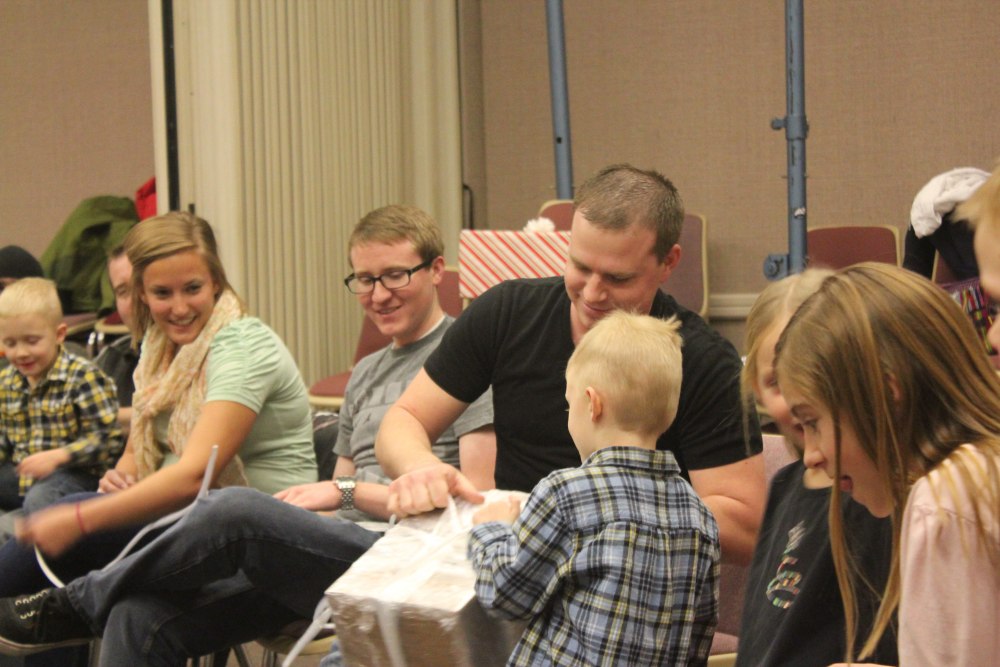 Bradshaw family Christmas party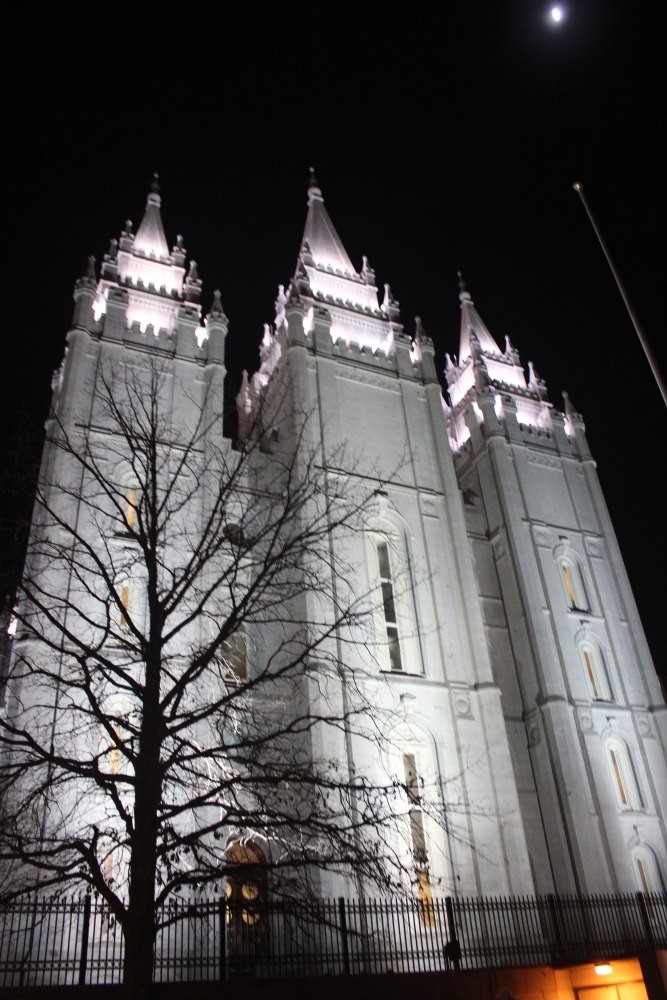 Salt Lake Temple, Dec. 22nd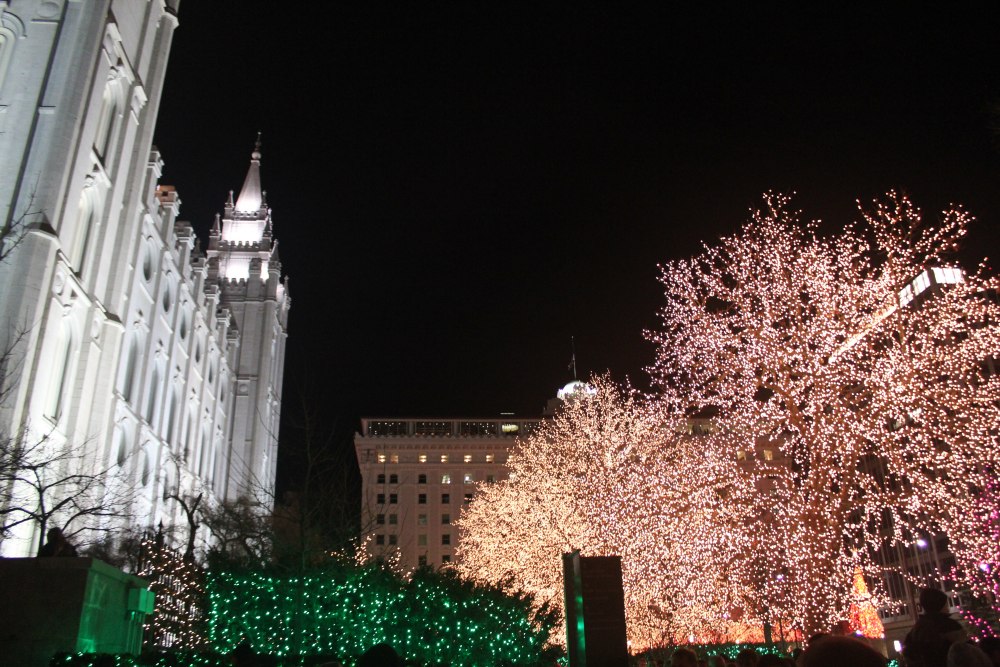 Salt Lake Temple, Dec. 22nd, with Christmas lights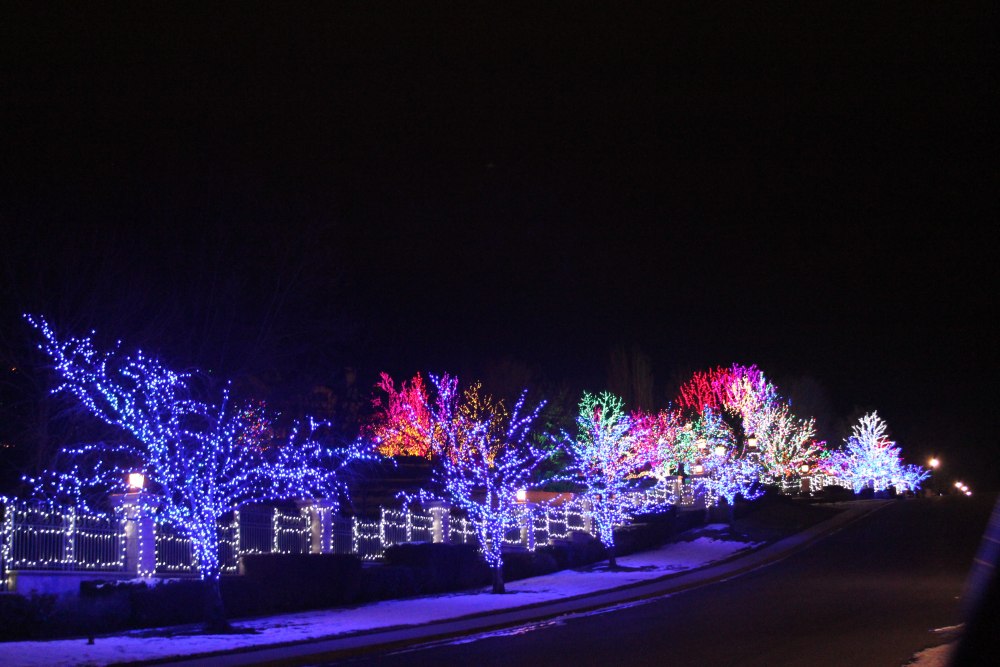 An amazing light display in Orem, just south of the University Parkway exit and visible from I-15 in the distance. We'd seen it several times and decided to scout it out. It was really impressive.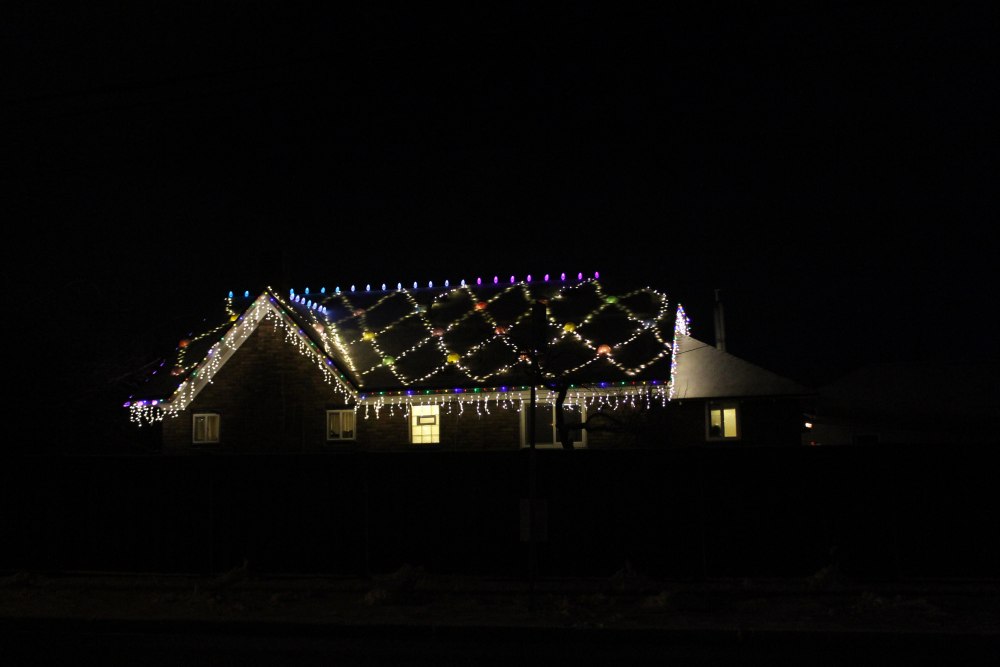 Christmas lights & decorations turned this Provo residence into a gingerbread house!!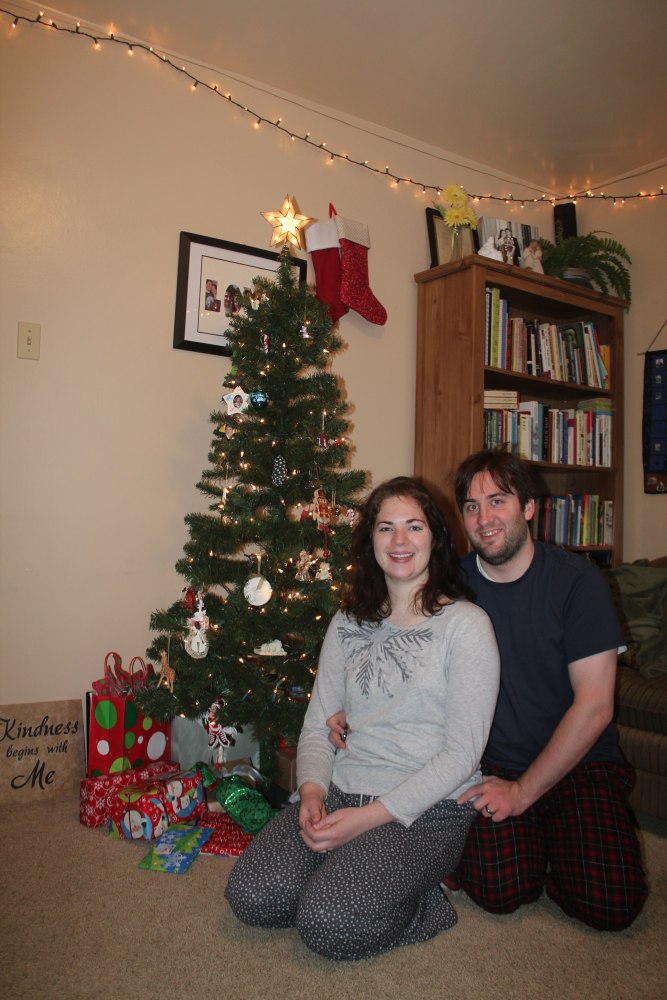 us on Christmas morning, wearing our Christmas PJs from my parents
We spent a quiet Christmas at home this year, except for Christmas dinner, which we shared with a family in our ward. In the evening we took advantage of modern technology to videochat with our families.
Although we had some leftover snow from Christmas eve for a white Christmas, the real snow came afterward...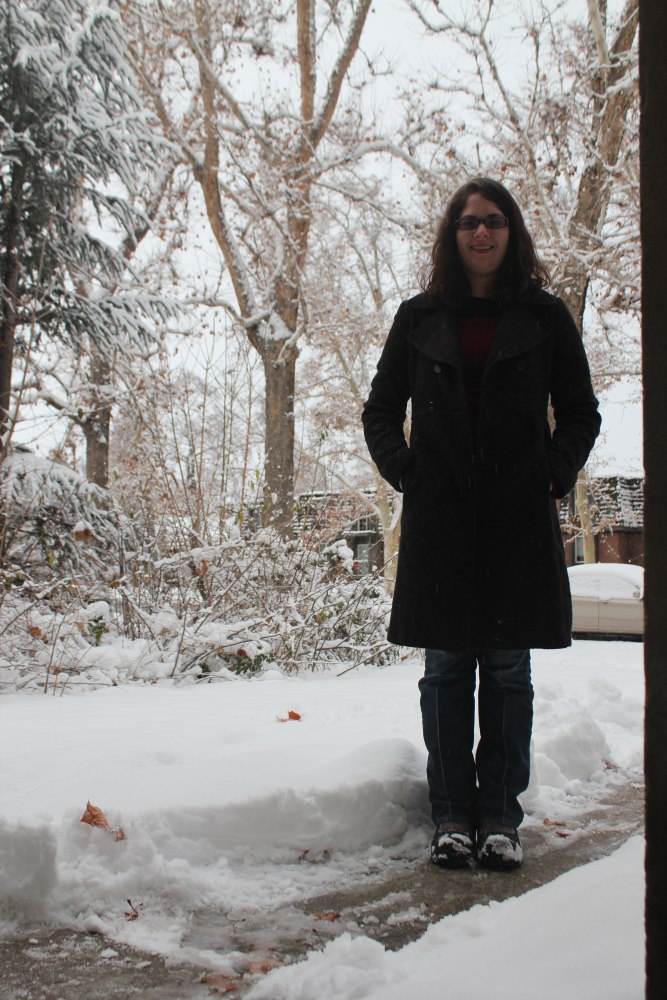 yesterday afternoon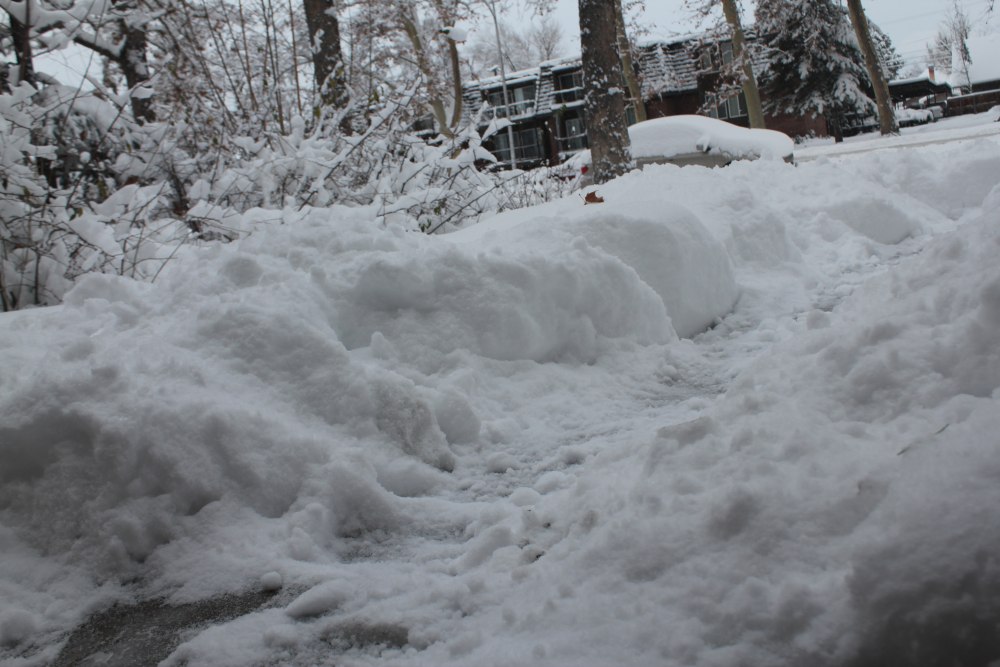 This morning. We woke up to 10-12 inches of snow!
And now for some final pictures. We were able to get some time off work this week so today we went to Tucano's. While waiting to be seated, we went to nearby
Blickenstaff's
for the first time. What a cool store. They sell candy and all kinds of toys and games. (I
really
liked their toy selection-- I can't think of any toys I saw that I didn't like or wouldn't want to have in my home. They had a lot of Melissa & Doug stuff, including
this really cute toy
)
They had this weird-looking Christmas tree at Blickenstaff's. I didn't think much of it, but Thomas inspected it more closely and discovered...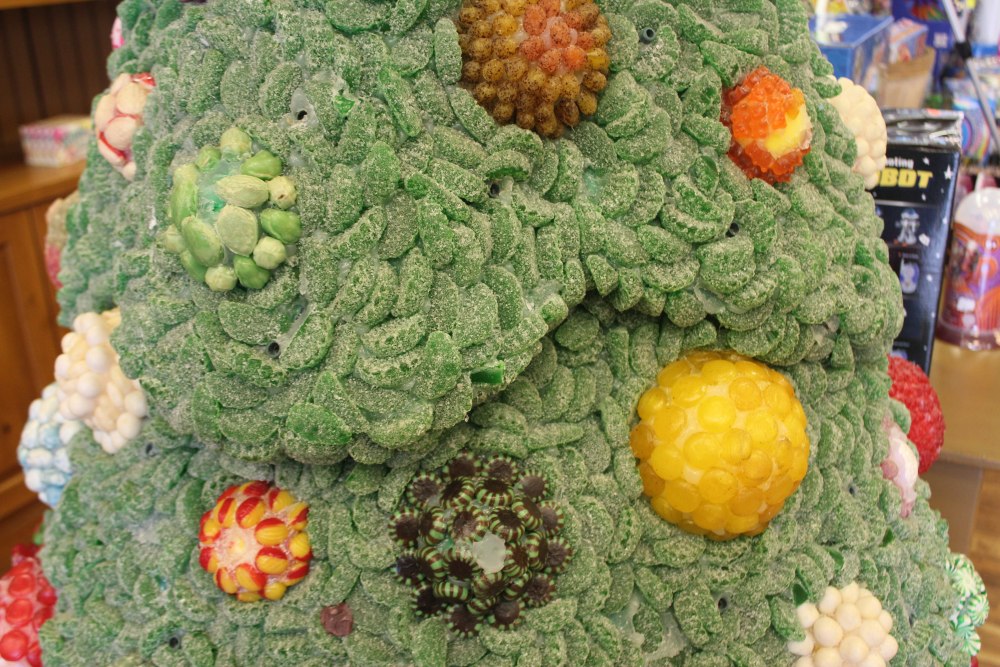 ...it's made out of CANDY!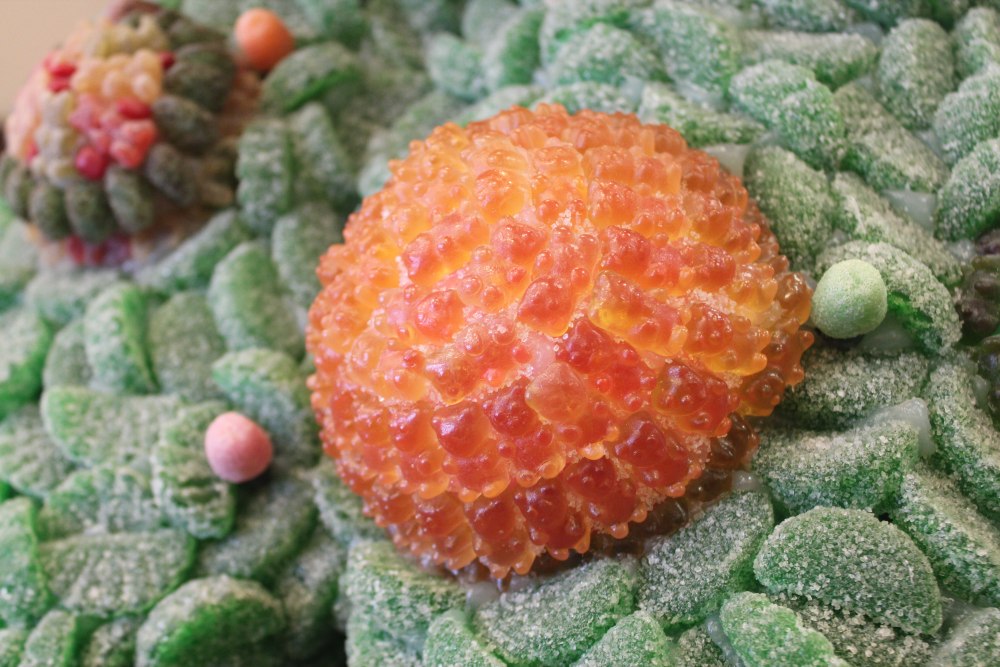 those are gummy bears on that ornament. The tree part is made out of those fruit slice candies. Thomas thought it was really cool. I thought it was pretty gross.
oxox