For Valentine's Day this year (our
4th(!)
together, and
2nd married!
), we went out to
our favorite local Indian restaurant
. We chose to go the night before Valentine's Day based on projected homework levels, etc. We are hoping that this is our last Valentine's Day with me in school.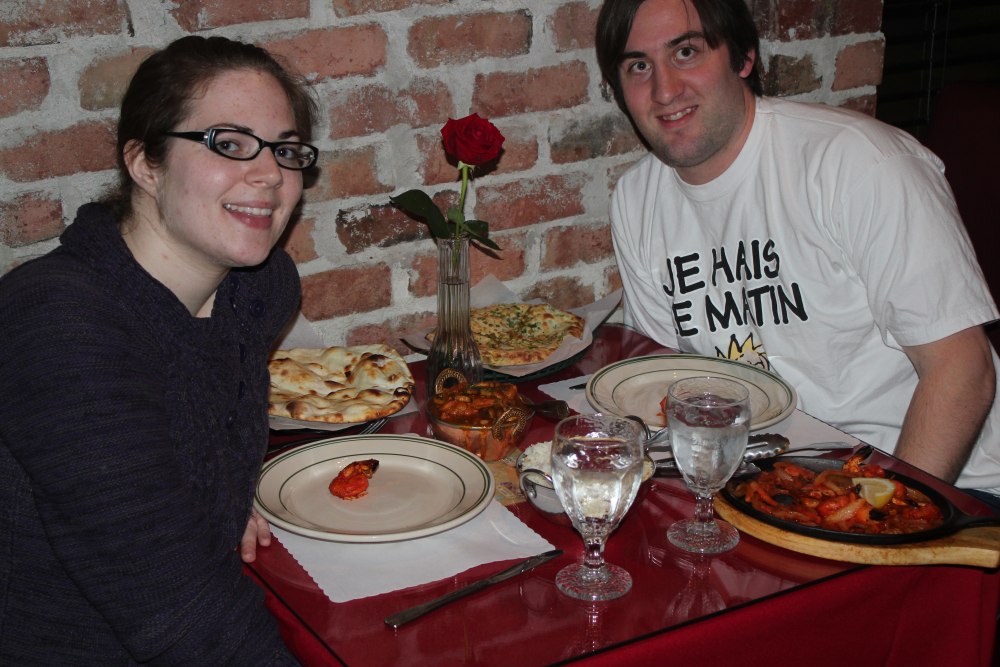 We tried some new dishes, and entertained ourselves by guessing whether the couples seated nearby were (a) "on a date," (b) dating/together (established "couples"), or (c) married.
It was pretty easy.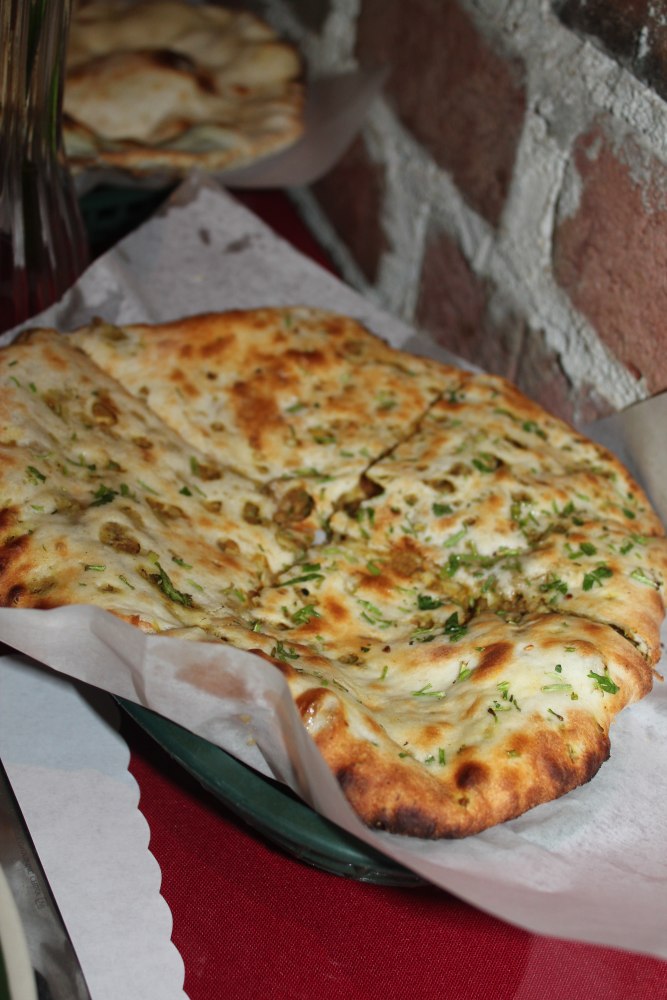 We tried the naan filled with lamb this time. Pretty yummy.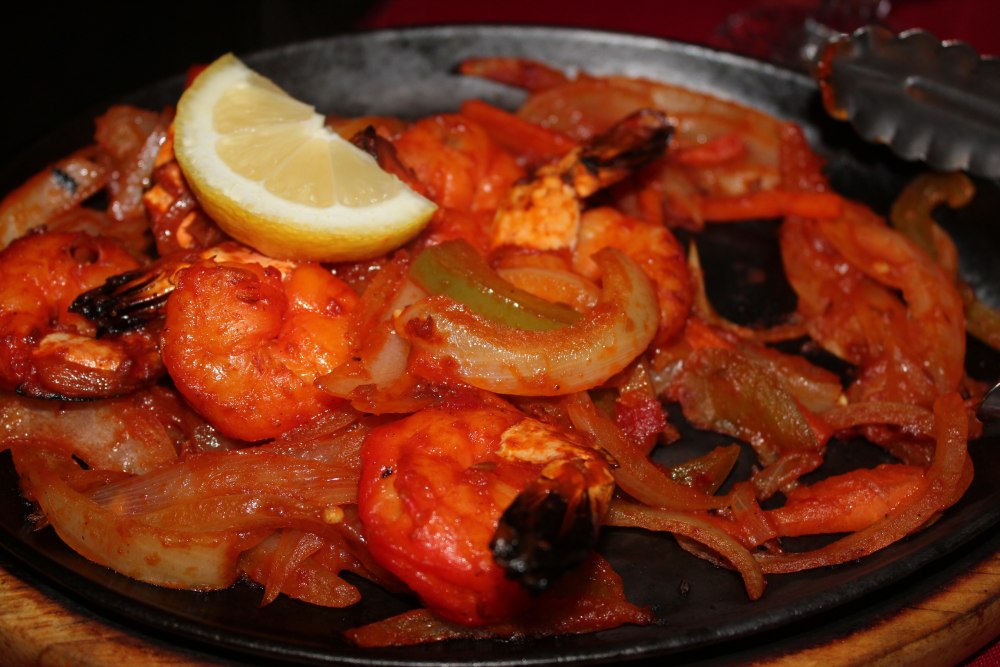 Tandoori shrimp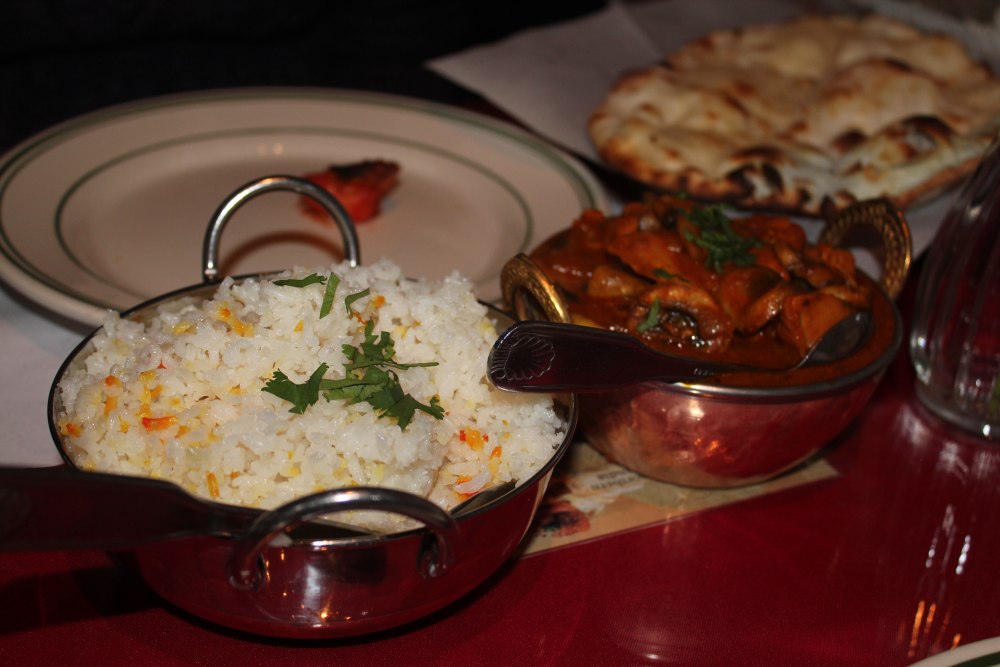 Mushroom chicken, with basmati rice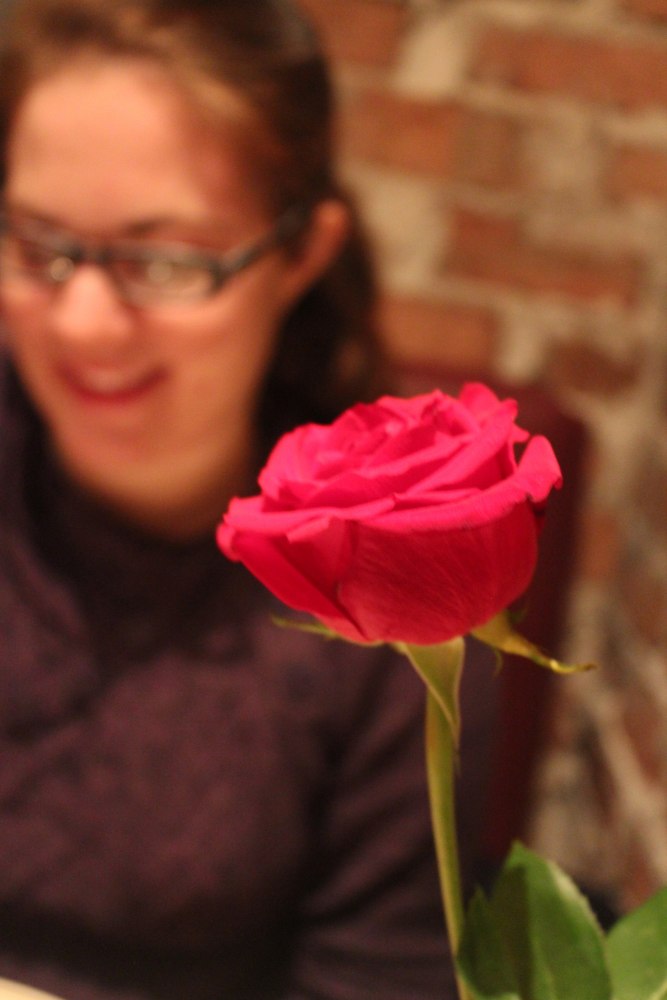 Roses on the tables...
The rest of the week was pretty busy, but we made it to the weekend and got to relax. We even watched
Don Camillo
with Thomas' brother, Samuel, last night.
oxox