It's only been 10 days since our last post, but it feels like a lot longer. It seems like we've been doing stuff every single day, and that is basically true. For instance, we've:
-had Thomas' brother and cousin over. They cooked dinner and we made dessert.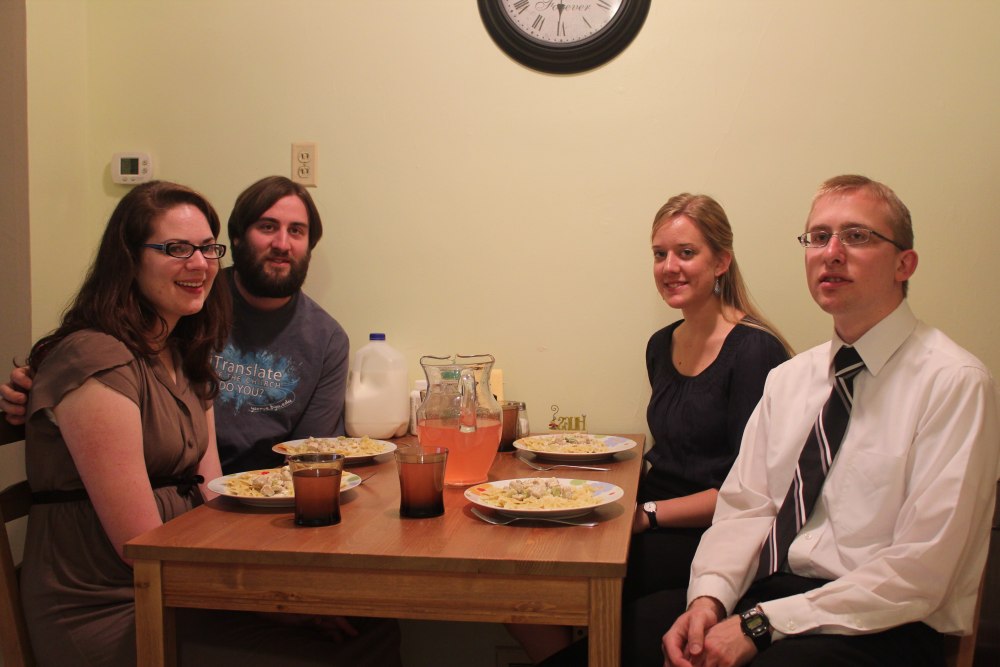 Lisa, Thomas, Anna, Samuel.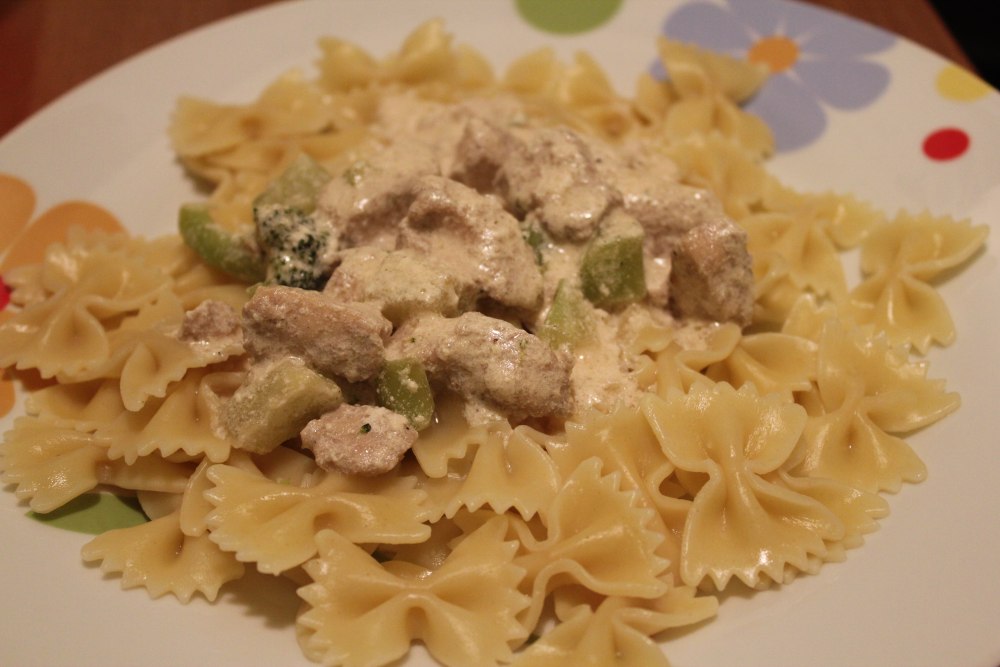 Yummy pasta-chicken-sauce dinner by Anna & Samuel
-bid Anna farewell.
-decided on a whim to go look at a car for sale in Salt Lake City. It didn't work out, but we made the most of our crazy evening and stopped at Ikea for dinner.
-spent time with a friend while her husband was out of town.
-waited in line for an hour to get into the BYU Surplus Sale. Found a functioning computer for my Dad, and met a lady in love with France (she lived there for a year when she was 7-8, as did Thomas).
-failed safety & emissions.
-bought tires.
-driven to Idaho Falls after work for the weekend. We met up with my family and stayed at a hotel there.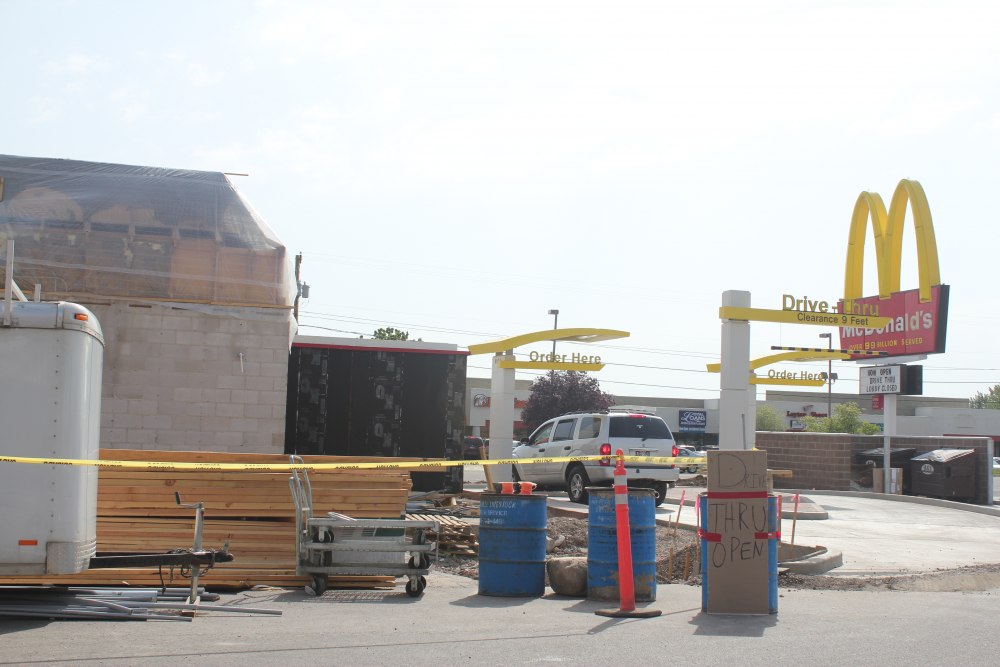 Thomas liked the (cardboard) "Drive Thru Open" sign pictured here.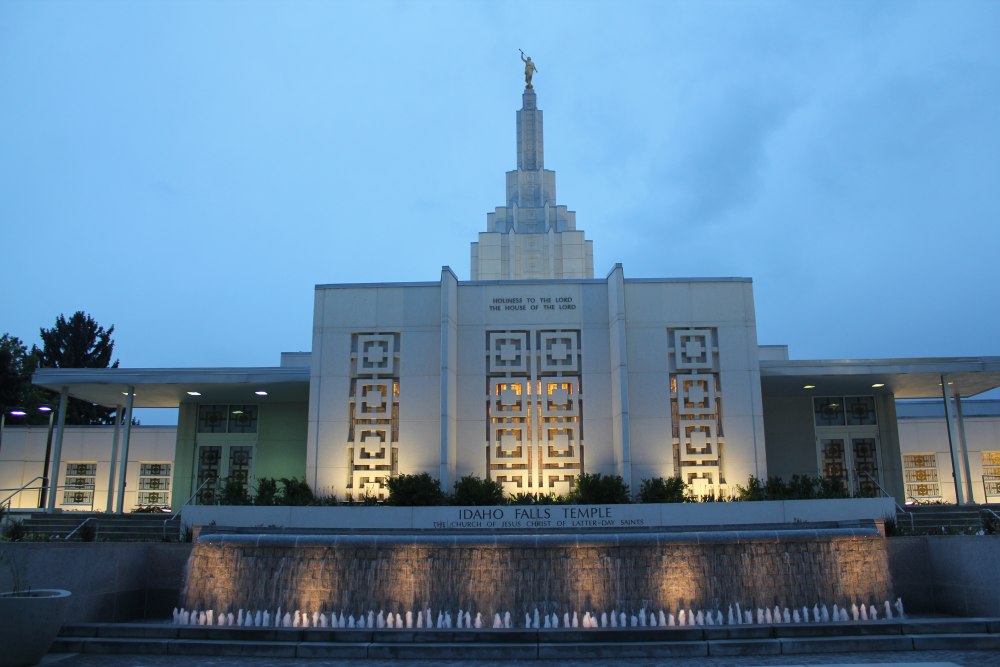 Idaho Falls Temple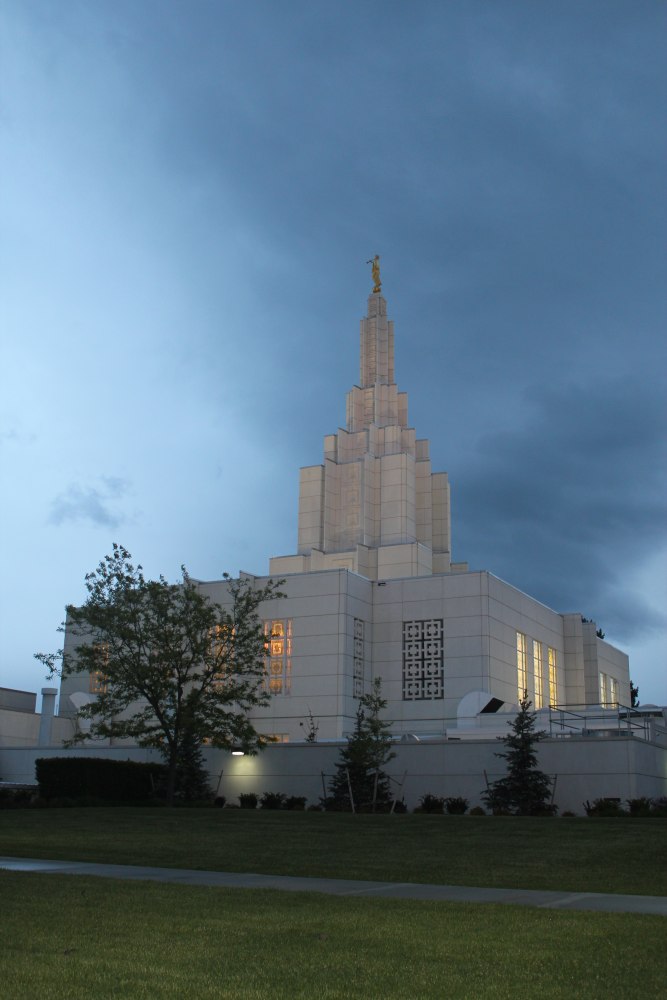 Idaho Falls Temple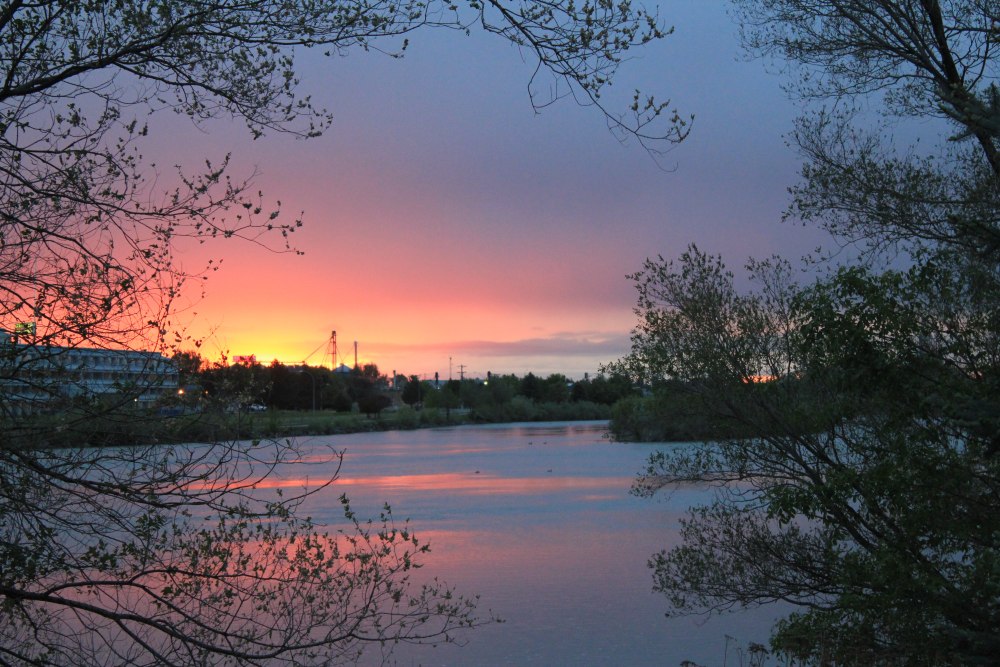 Pretty sunset on the Snake River. Thomas ran across the street to shoot this - little did we know, that as soon as we got in the car, the colors were even brighter and spread even further. Oh well.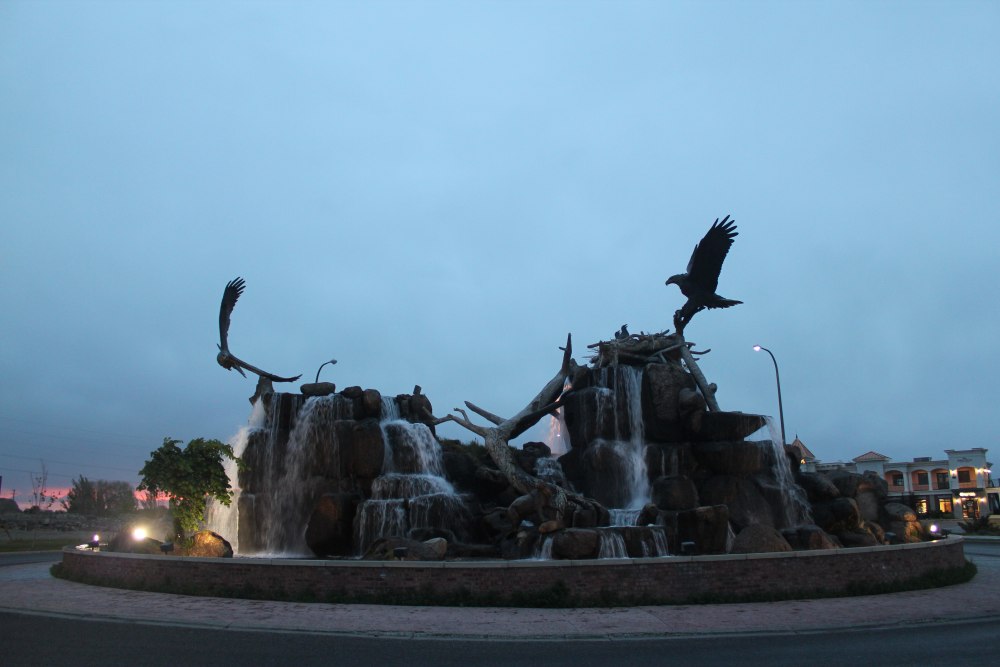 We found this cool installation art in a round-about in Idaho Falls, just down the road from the Walmart. We also saw a Hunting & Fishing Shop thing in the front of the Walmart (like where they usually have a salon and/or optometrist). Funny.
-attended the Idaho Falls temple. Took wrong roads several times on the way there, and even though our group got separated and such, we were (miraculously) still able to check out of the hotel on time.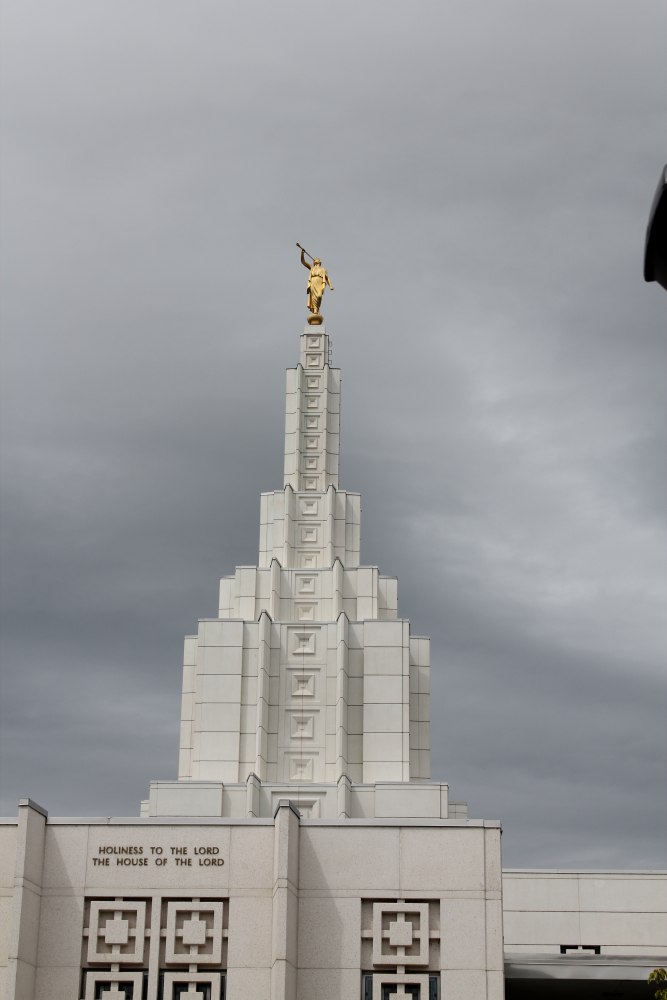 Idaho Falls Temple
-spent a day wandering around BYU-Idaho campus.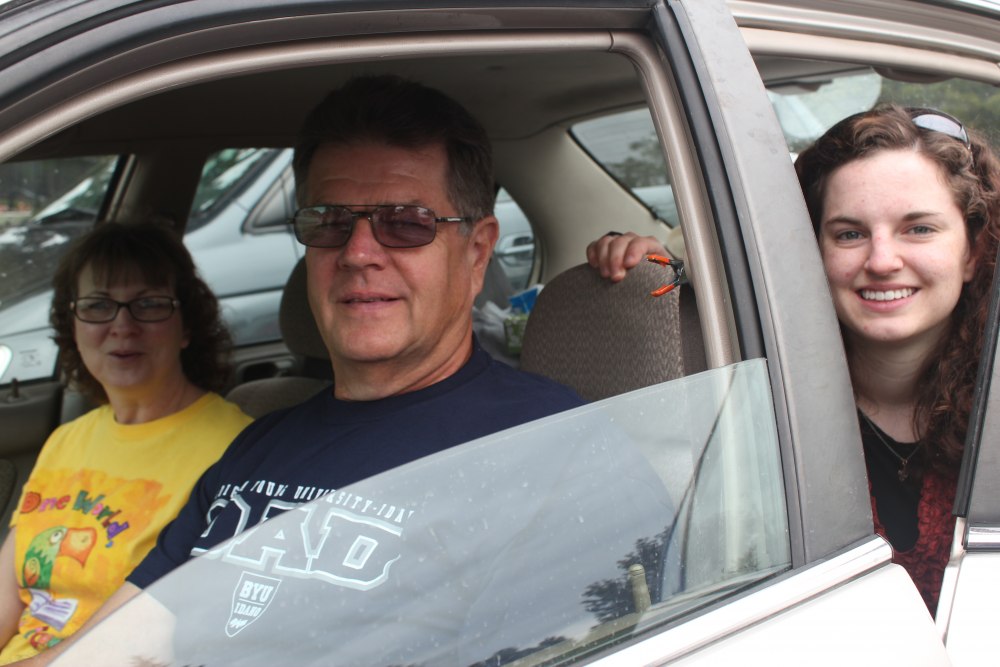 Parents & sis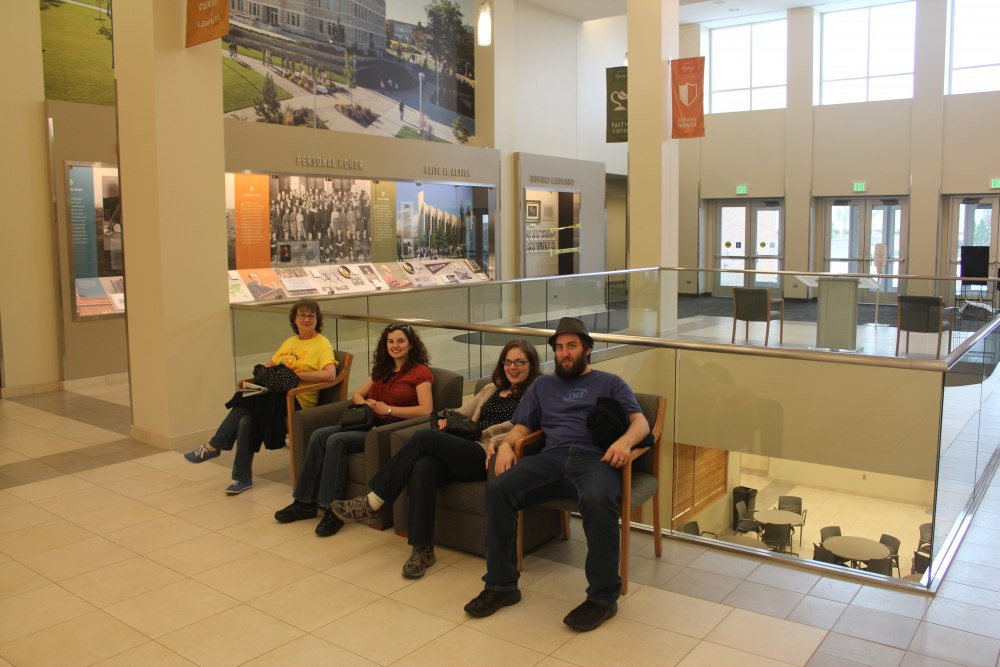 It poured rain while we toured campus.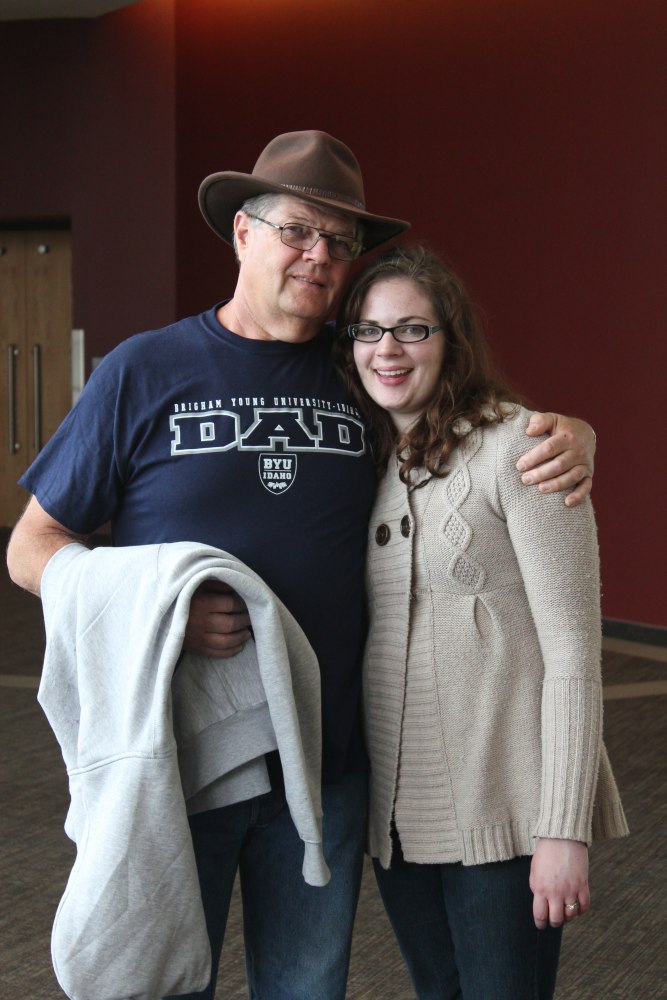 Dad & me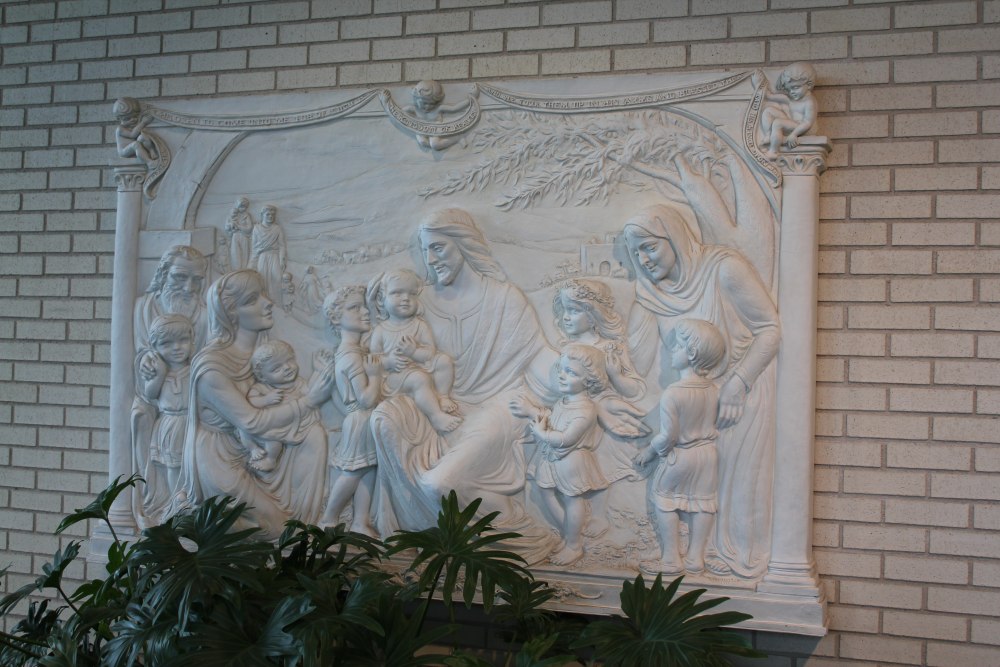 There's a lot of pretty art at BYU-I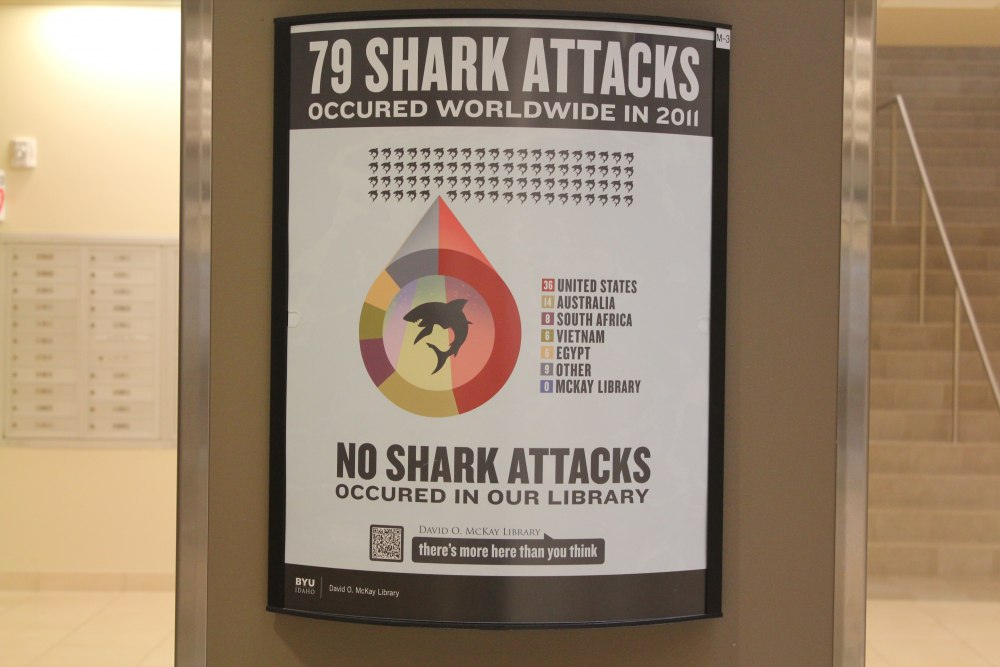 ...and no sharks, apparently.
-driven from Rexburg back to our apartment.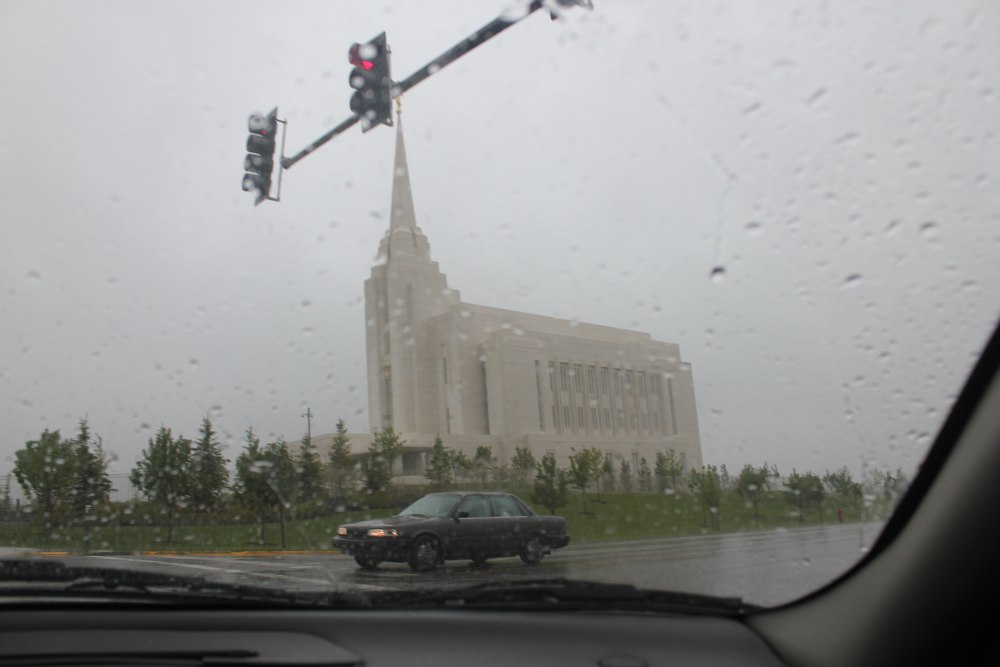 Rexburg temple.... :o)
-spent the Sabbath doing church-related stuff (attending church... and some of us visit-taught/went to choir while others napped) and hanging out with family (pizza, rocky road bars, We Bought A Zoo).
-with Dad's help, fixed other issues on our car.
-gone out to Tucano's with the family to share our "addiction" with them :o)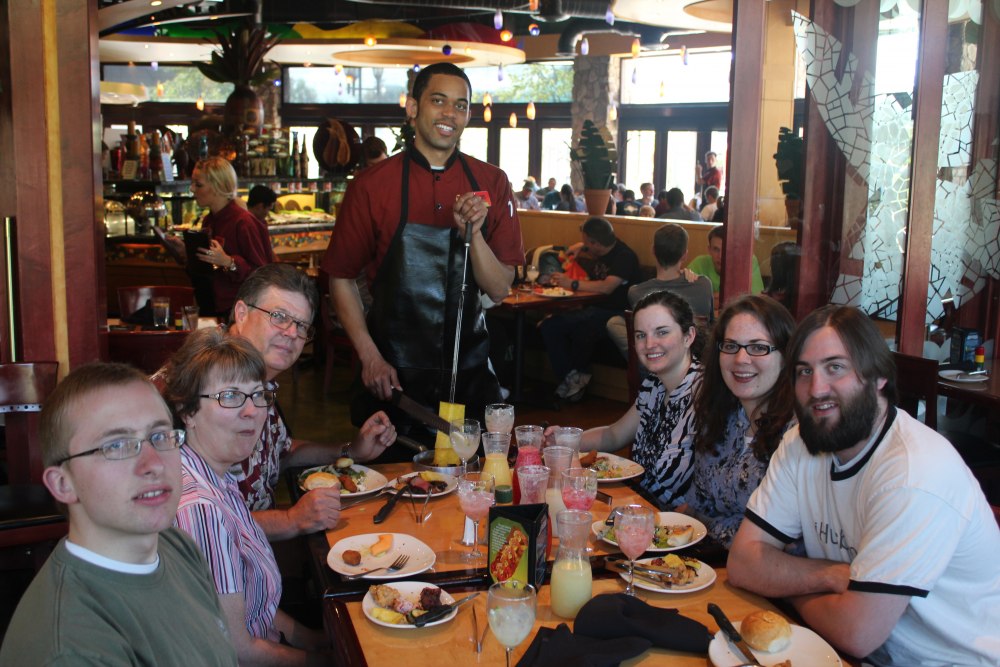 Uh, Mom, we were taking a picture ;o)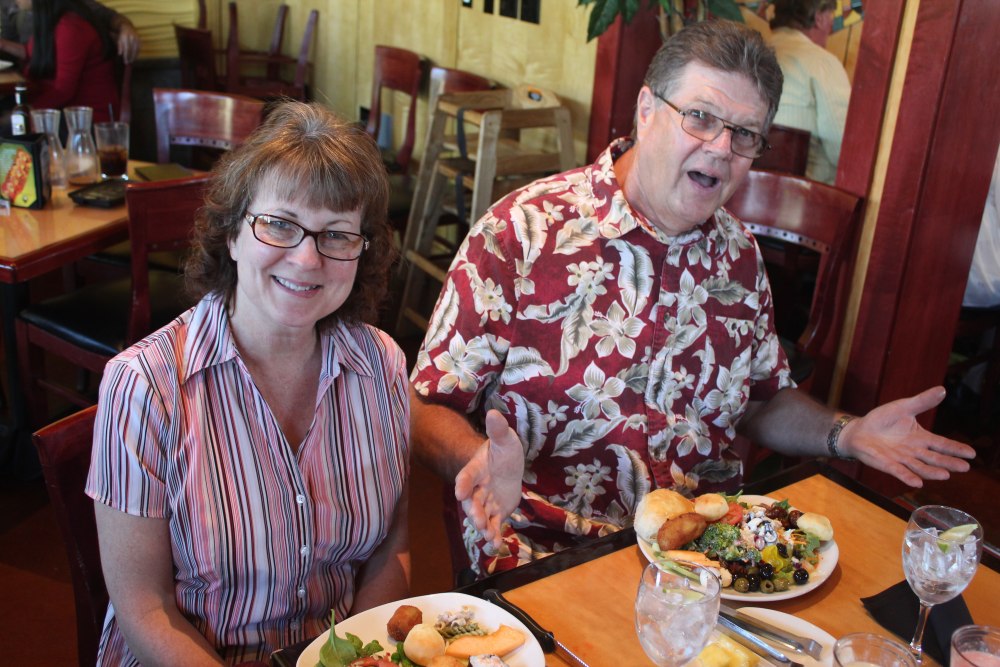 Mom & Dad
-passed safety & emissions.
-taken a walk up to the duck pond.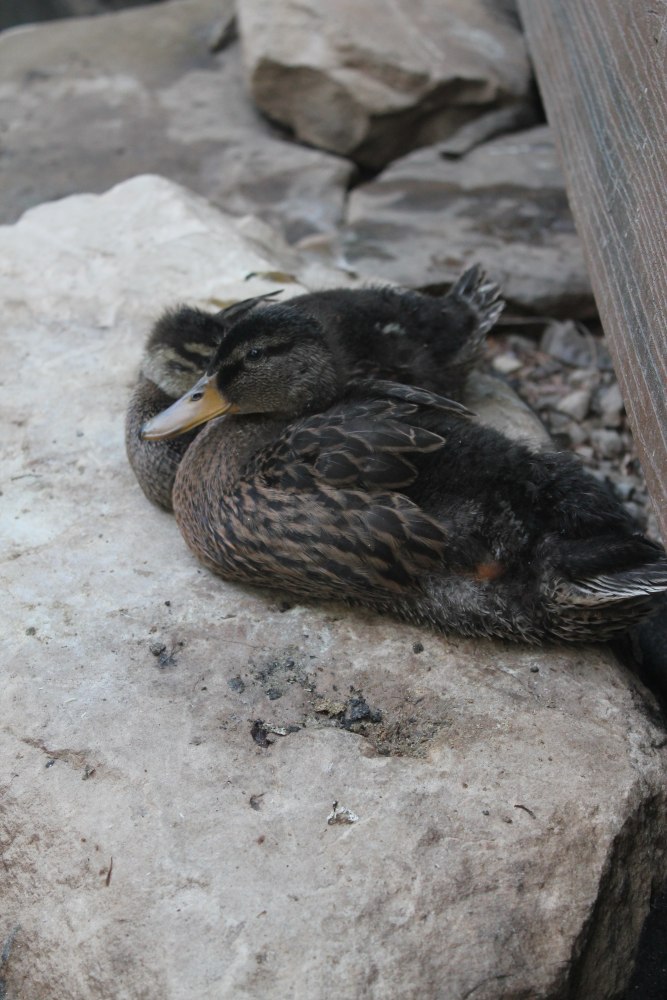 Napping quackers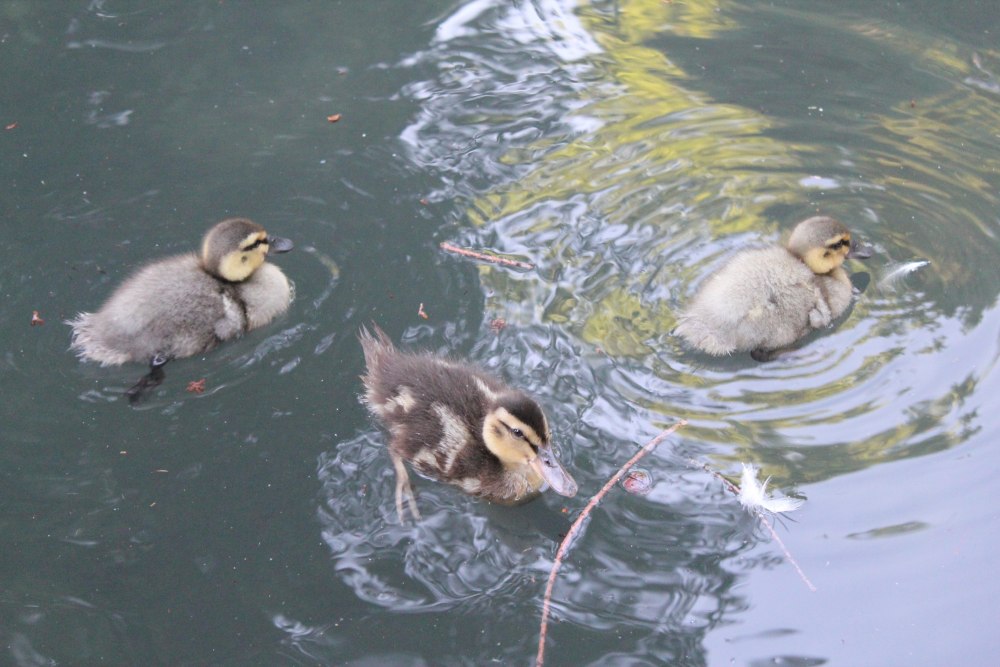 mighty good little swimmers :o)
We've been busy, but it's been good, and worthwhile. We will welcome a sleep-in day, though.
oxox