...OOPS! Forgot to post the last couple weeks! Thomas didn't even remind me :o)
At the beginning of May we redeemed our Pass of All Passes vouchers and used them right away at Trafalga for some mini-golf and "XD Experiences." According to
their price list
we have already gotten our money's worth from our passes.
On the 6th, we had the pleasure of watching the
CES Fireside/Devotional
broadcast from Sacramento, California (from a building at which I used to attend church as a
YSA
!). My sister and some of her friends were in the choir!
The talk, by Elder Marvin K. Jensen
, was quite uplifting. He spoke about the
Sacred Grove
and likened various growth patterns of the trees there to our own lives & spiritual progression.
We had Samuel & Anna over for dinner one evening after all going to the temple together. We made & ate
burritos
. They were yummy. And it was fun to hang out with family! Anna's visit is coming to a close so we're glad we've gotten to spend some time with her.
I think we helped a couple people move since we last wrote.
On Saturday the 12th, we had a very full and busy day. We got to attend the broadcast of the groundbreaking for the
Provo City Center Temple
in the morning. Later on, I got my nails painted for a Young Women camp fundraiser/Mothers' Day gift. Then we headed to Taylorsville for a baby shower, Salt Lake City proper for lunch, the
This is the Place Monument
, and finally to Riverton for a
concert
at
Midvalley Bible Church
.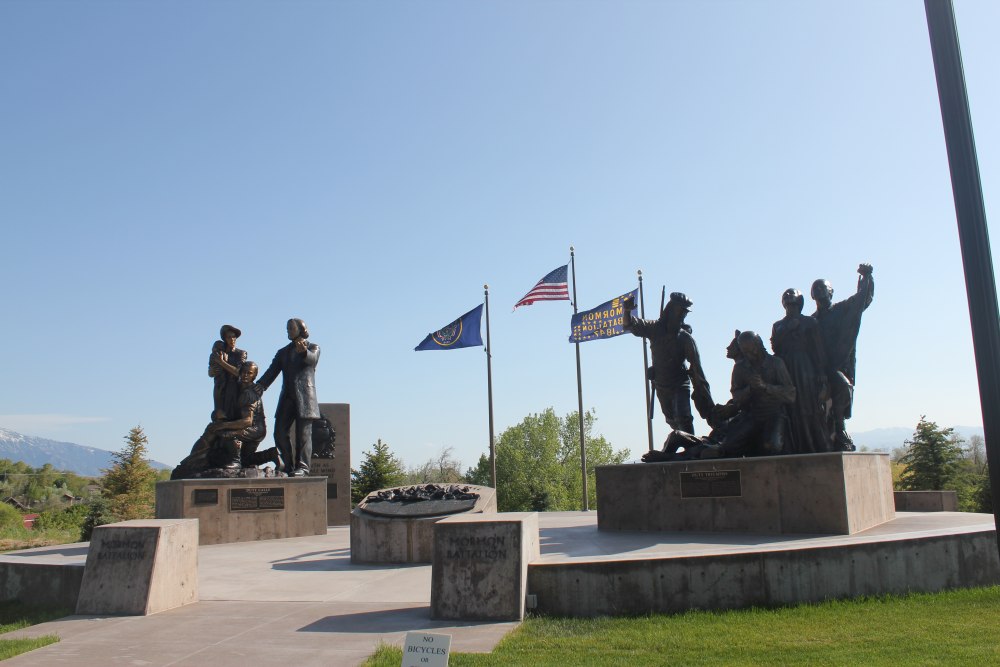 The park has other monuments as well - this commemorates the Mormon Battalion. I liked it because of its mention of San Francisco, Mormon Emigrant Trail, and other California places :o)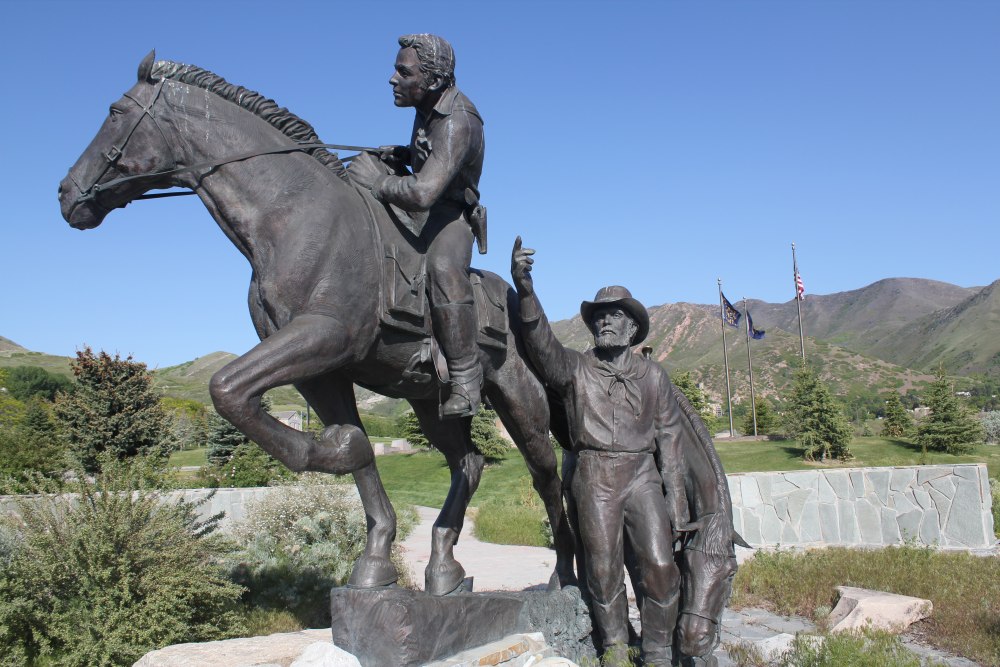 In commemoration of the Pony Express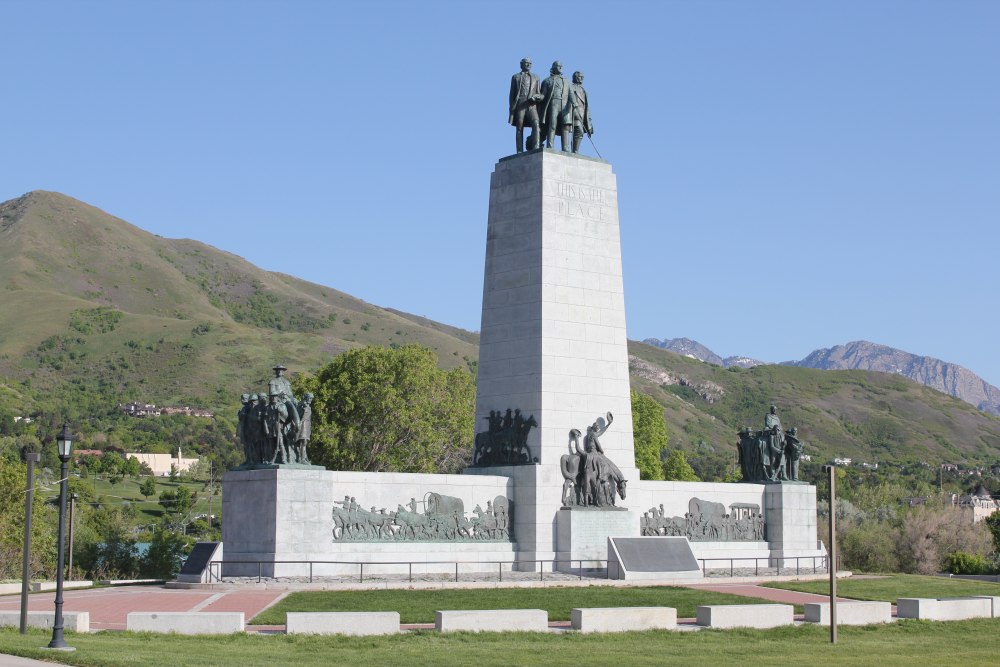 This Is The Place monument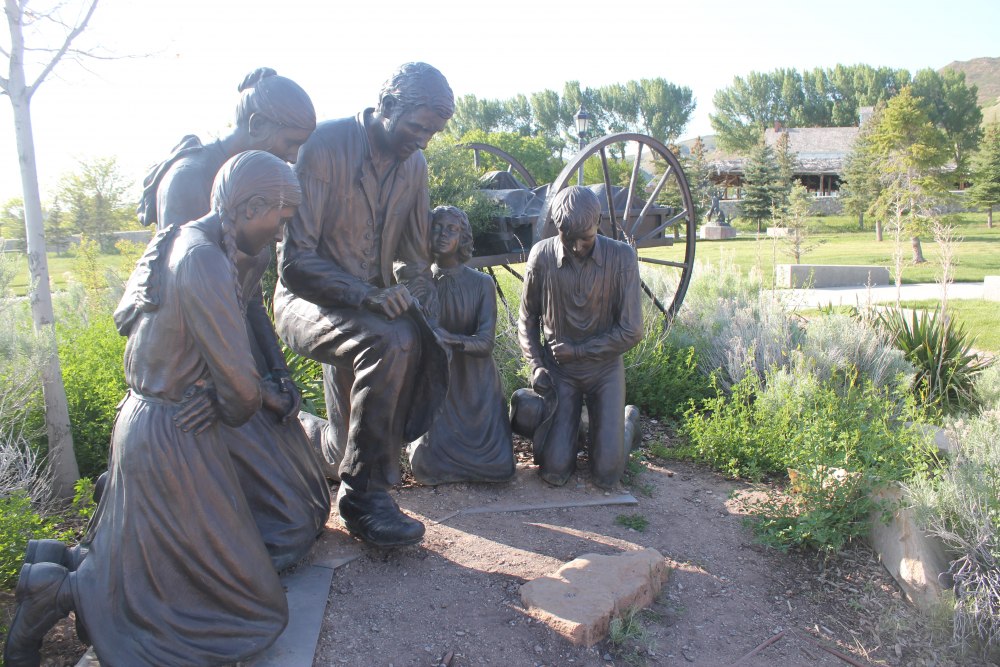 Pioneer family, praying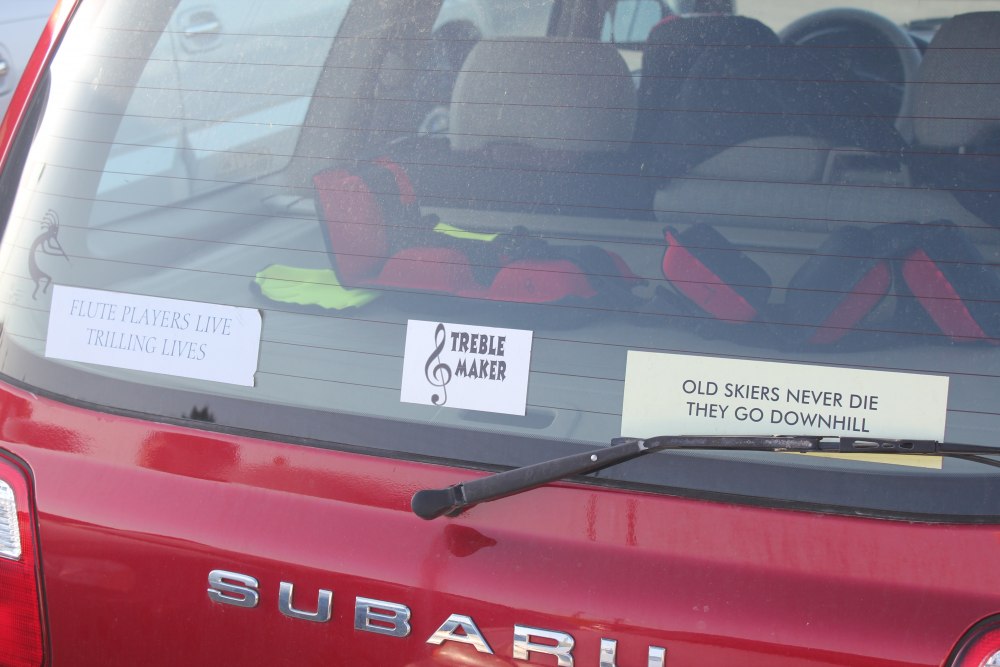 Fun captions on a car parked outside the concert
On Mothers' Day we got to Google Hangout with my family. We were going to do the same with Thomas' family but circumstances did not allow for it that day. We did the following day, instead. We are blessed with truly wonderful mothers, and the other mothers in our family - Elizabeth and Camille - are quite extraordinary as well, and are wonderful examples!
À part ça...not much to tell. Here are some interesting pictures, though:
Thomas was entertained by all the AC units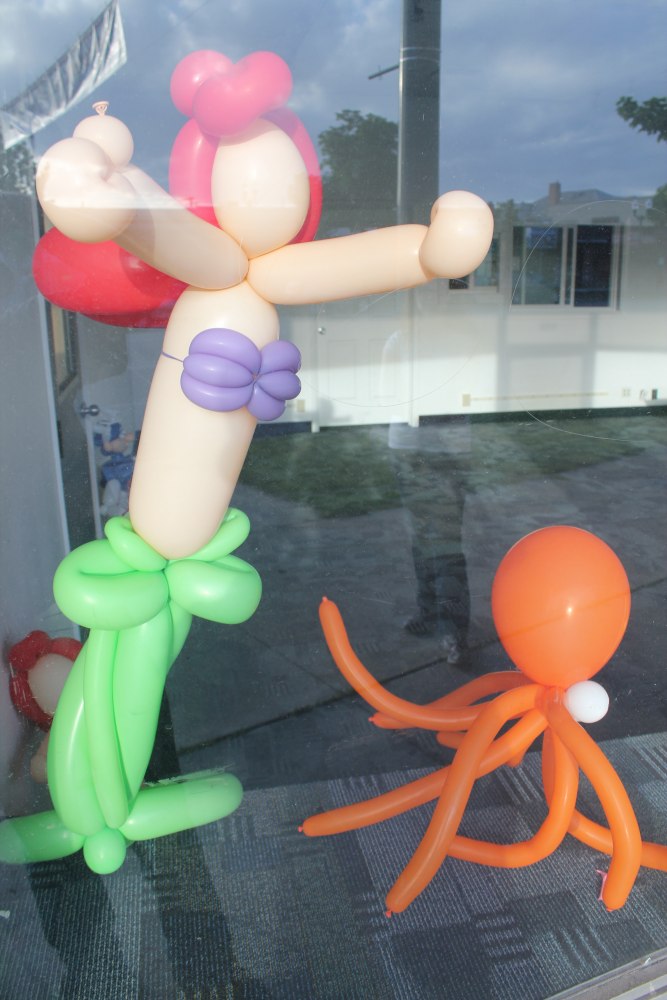 Fun balloon creations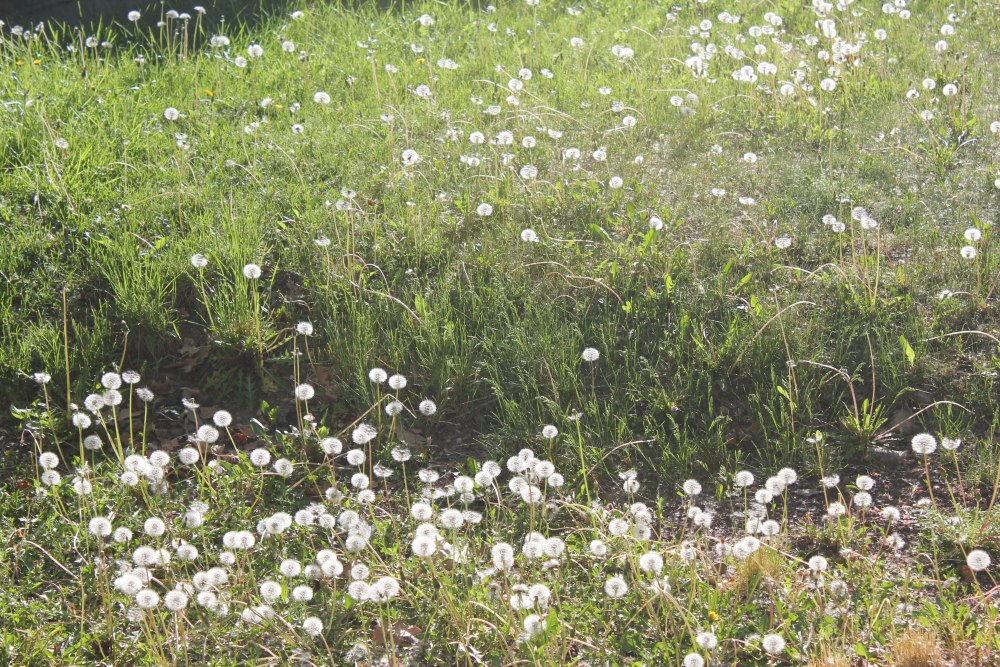 Is it sad that we feel better when we see yards with worse dandelion problems than ours?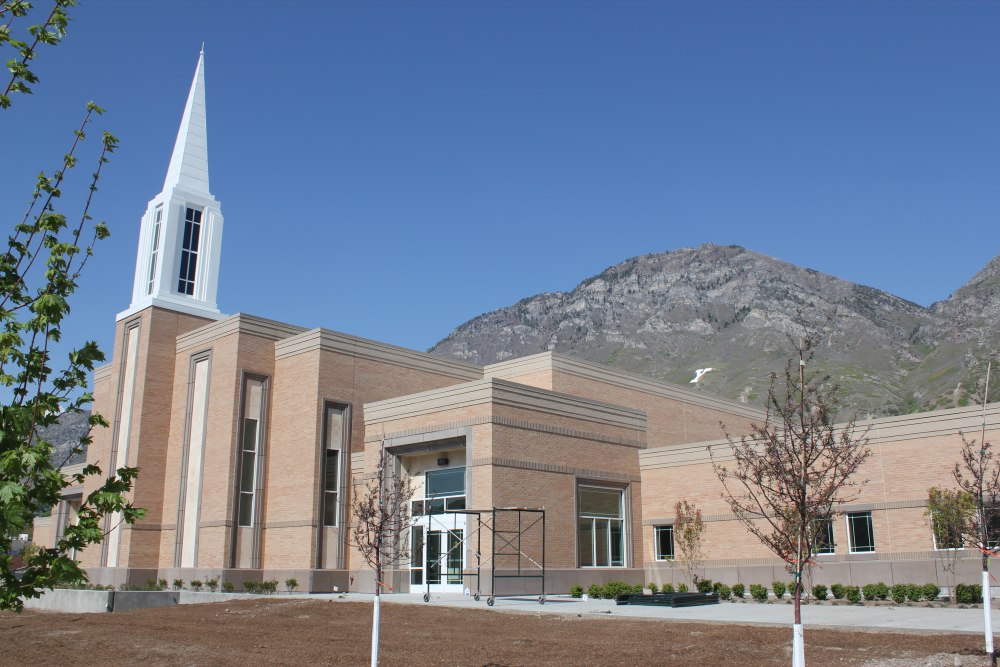 The multi-stake center/office building thing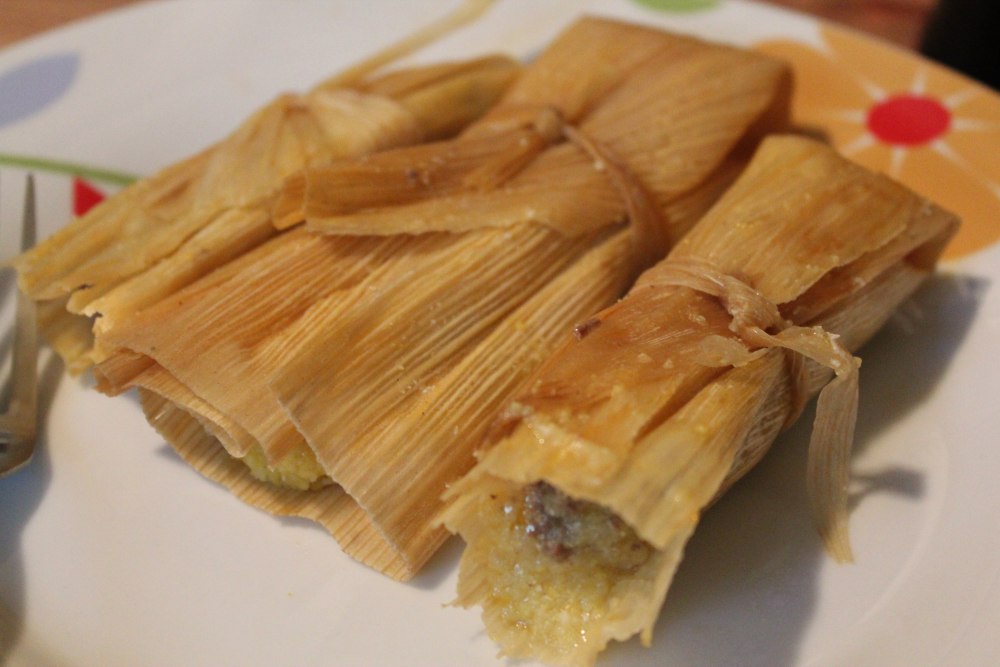 They really turned out quite well.
oxox