Earlier this month we came across an opportunity to see one of my favorite musicians of late in concert about 15 minutes from where we live. And we found tickets for $5. So we just
had
to go. And we are glad we did.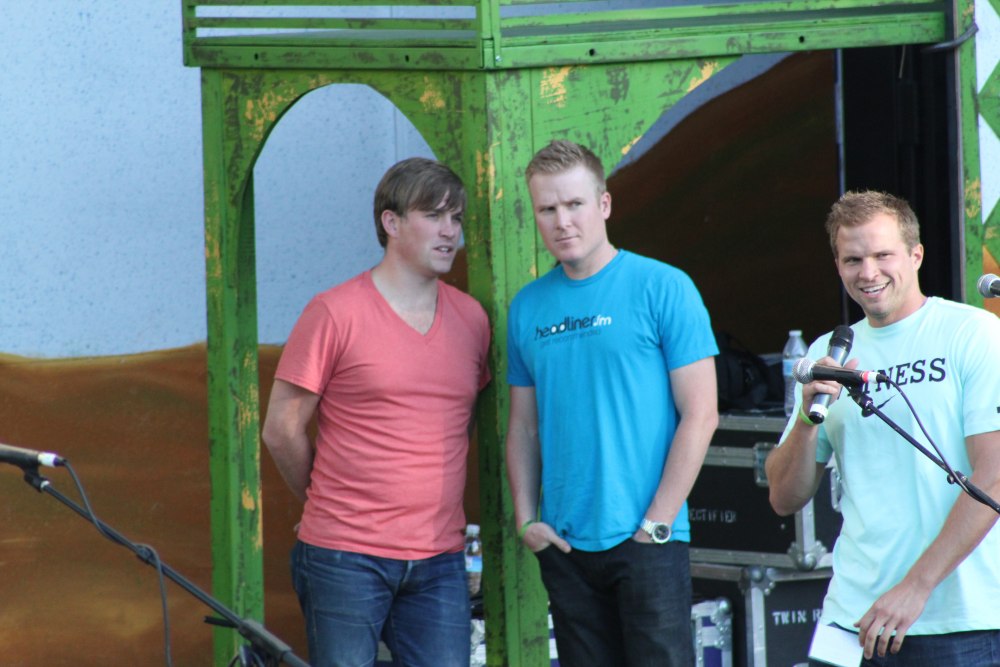 Hint: he's wearing a salmon-colored shirt in this picture
I first discovered
Dave Barnes
via a
Pandora
station and I was hooked early on! His songs are beautiful and the
lyrics are particularly meaningful
for where I am in life. He sings some contemporary Christian songs, some blue-eyed soul, and some rock. I love everything I've heard. Thomas is less sold than I am, but I don't mind.
The concert, put on by
Top Blip
, at the
Scera
outdoor theater, was mostly a
competition between 9 up-and-coming bands
to fill 2 performance slots at the
Stadium of Fire
this summer. The bands that performed were pretty good-- we especially enjoyed the Spencer Glenn band and their song
Polynesian Island
(that video is actually from the concert we attended), Joe Banua and his love songs, Carl Dylan, and Ty Mayfield.
The final act that was competing was a local artist we
saw last summer
at the Provo rooftop concert series (he was an opening act there) and liked enough then to buy a cd--
Ryan Innes
. His band won one of the Stadium of Fire slots. He and his band looked and sounded so classy-- they were dressed up, and put a really unique, jazzy twist on a
Bruno Mars song
they covered
After these bands played and everyone cast their votes via text message, Dave Barnes took the stage. It was just him and his back-up singer (not sure of his name) and their guitars. They sounded awesome! I was really excited to hear
Until You
, Little Lies,
Mine to Love
, Love Will Be Enough For Us, and
God Gave Me You
, and a couple other songs live. Dave Barnes talked about his wife and their baby and his uncle's reaction to hearing
Blake Shelton's version of God Gave Me You
.
The weather was great and if you ever have a chance to attend an event at the Scera shell theater or see any of these bands or
download some Dave Barnes music
, I recommend it :o)