Trying to figure out holidays and how/where/with whom to spend them as a married couple with full-time jobs and no kids is challenging! We love getting to visit family, but with more specialized positions at work and limited time off, it is difficult to plan around schedules and so on.
Last Thanksgiving, in order to see both Thomas' parents
and
mine, we invited them all to the Bradshaw family cabin for a few days.
Our first night up there, we had a yummy dinner and then got to work on Thanksgiving crafts and food preparation.
Samuel joined us, too. We did some crafts, puzzles, games... lots of cooking! And ate a lot of delicious food.
Since we were together, I made a
Bûche de Noël
for Thomas' birthday, and he opened a few gifts we'd brought:
That Saturday, we all went to Salt Lake to attend an endowment session at the Salt Lake Temple and then attend
a special concert at the Tabernacle
.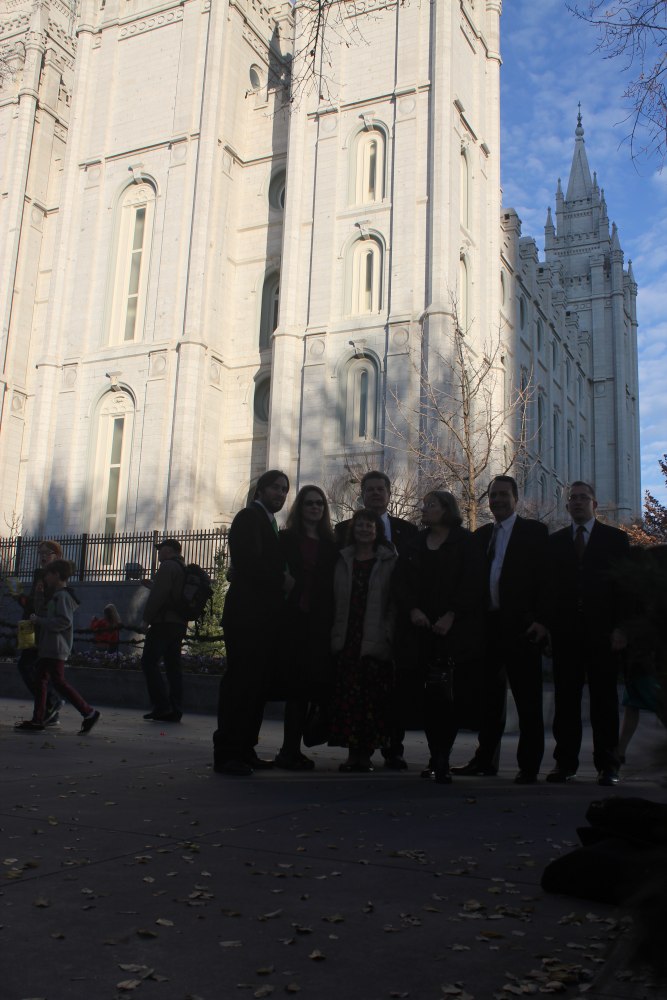 Looks like I need my sister's photo editing skills to lighten this one up a bit!
Everyone was headed home by Sunday and Monday. We got home Monday and set up our Christmas tree. Thomas' parents stopped by for dinner before their flight after running some errands that day.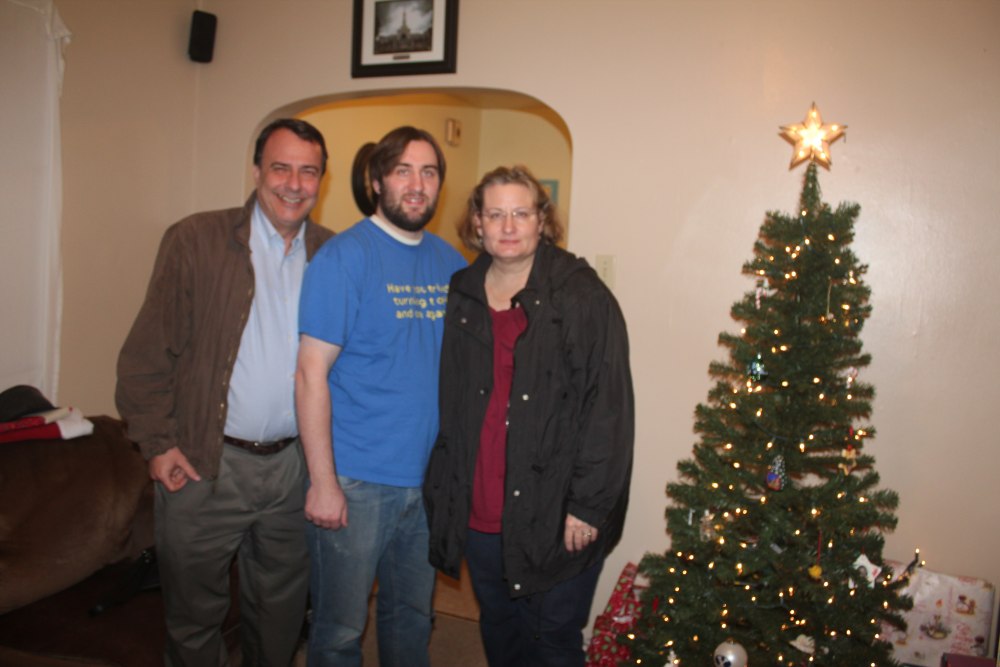 My pictures are always the blurry ones...
It was a Thanksgiving to remember! We all got to know each other better and everyone contributed to an enjoyable atmosphere and time.
oxox