In October, we had a chance to attend the open house to wish some relatives of the Bradshaws well on their mission:
Thomas' dad visited for a few days for the
BYU Sperry Symposium
. The boys went out to dinner while I was busy at a
PREP
training.
Thomas got to attend the symposium.
That weekend we decided to try out a
nearby Thai restaurant
. If I look like I'm sleeping in this picture, it is because we'd waited for our food for 3 hours. It wasn't quite the "quick, easy" dinner I had hoped for! But it's an interesting memory, and we were able to laugh about it even then.
For Halloween, we did the usual carving pumpkin thing a few days in advance. On Halloween, after food from Thomas' work party, we went to our ward Trunk-or-Treat and had fun admiring others' creative expression via their costumes & decorated trunks! It was a really pleasant way to spend Halloween.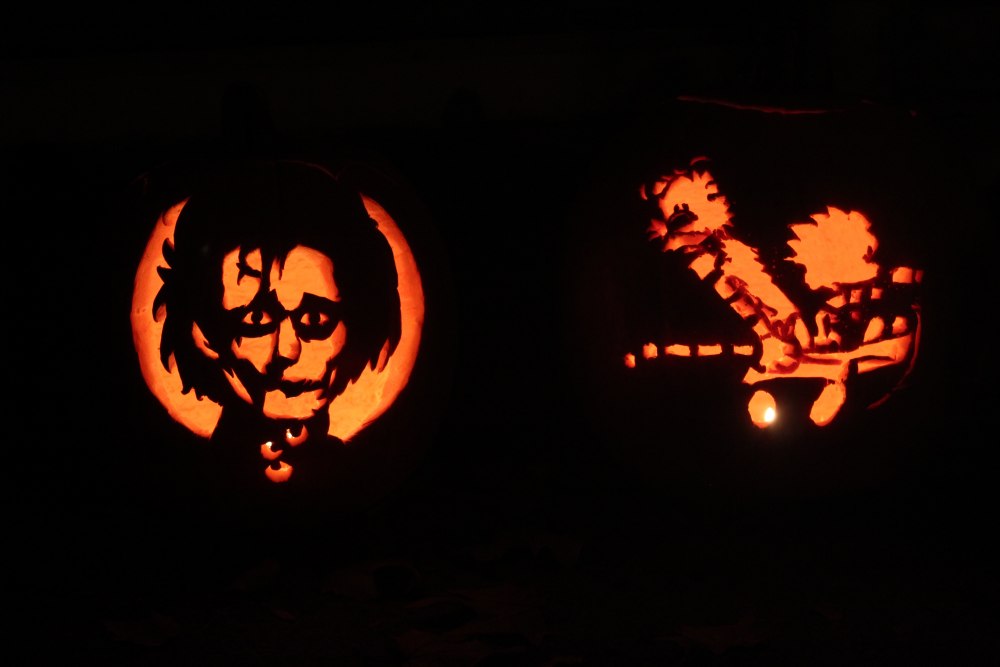 Jack-o-lanterns! Any guesses as to who we carved?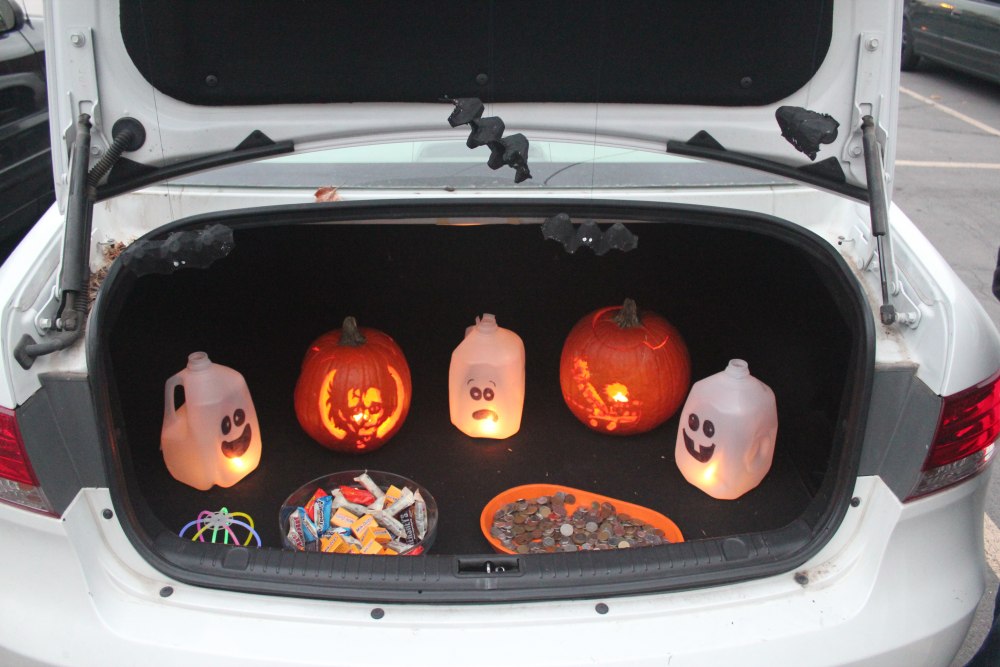 Here's our trunk. Thomas' characters (right) are pretty recognizable. Mine's (left) a little tricky unless you know the movie. A couple of people guessed correctly immediately.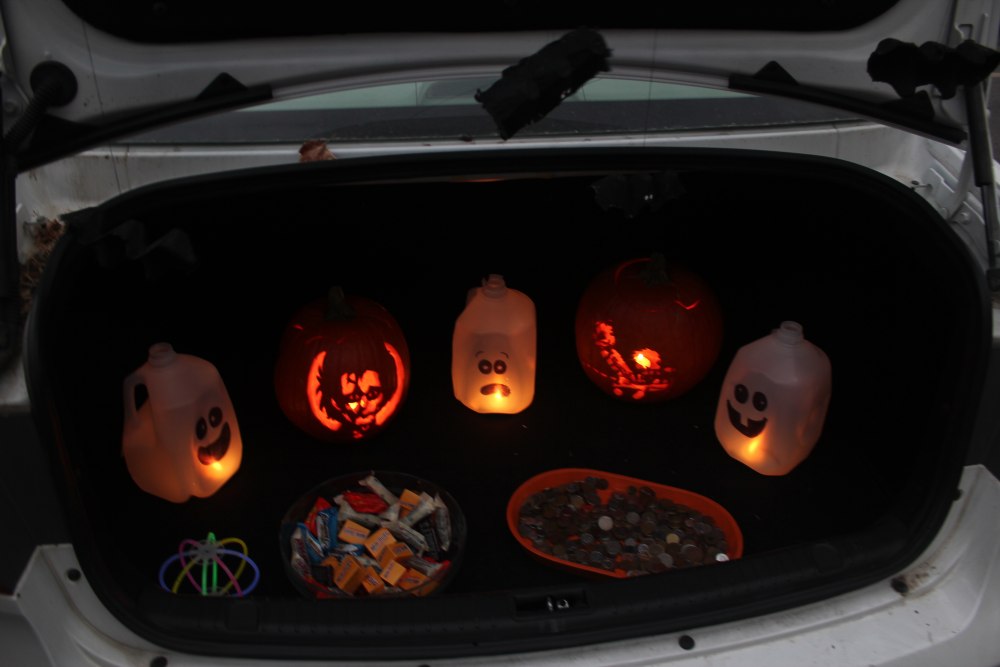 Give up? Mine's Edward Scissorhands (left). Thomas carved Calvin & Hobbes (right). We used templates (1 & 2) we found online. Oh, and do you like our ghosts? They are empty milk jugs we Sharpie-d faces on. They have candles inside. You can't see them very well, but we also made egg-carton bats that are hanging from our open trunk.
In November, we attended the
Interpreter Symposium on Science and Mormonism
at the
Utah Valley Convention Center
(Thomas' dad is on the Board, so was involved with getting it together and spoke at the symposium). It was a good opportunity to ponder ideas, theories, and personal beliefs.
...Stay tuned for a post about how we celebrated Thanksgiving!
oxox