On March 31st, my sister and her friends came into town. They spent a couple nights with us before heading to Idaho for their spring break. They were lots of fun. We
watched General Conference
together on Sunday: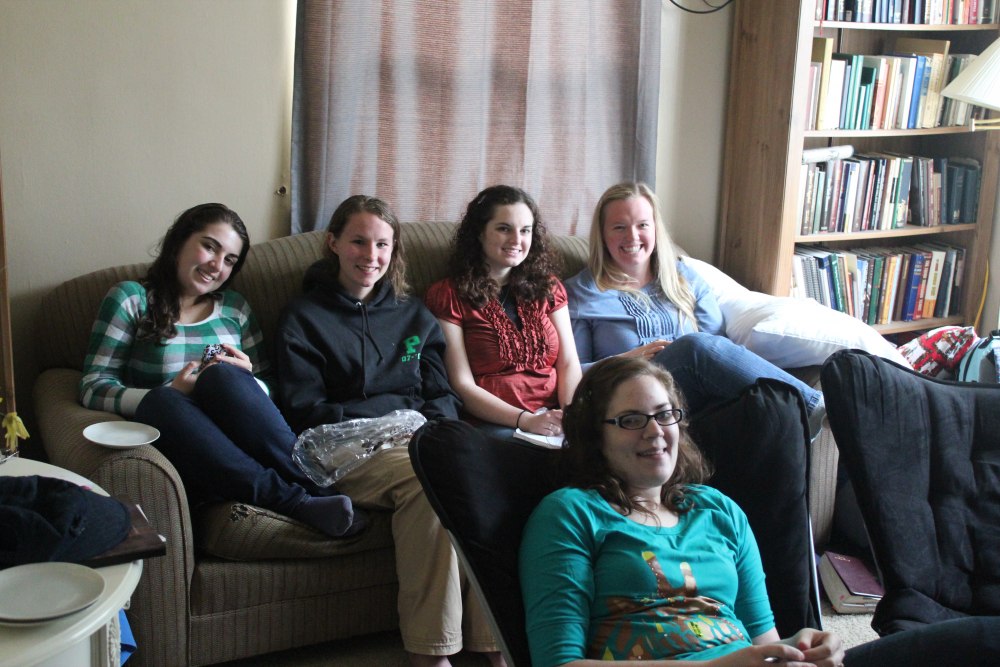 I'll have you know, girls, that I used this picture because you were all looking at the camera, even though the other picture was better of me ;o)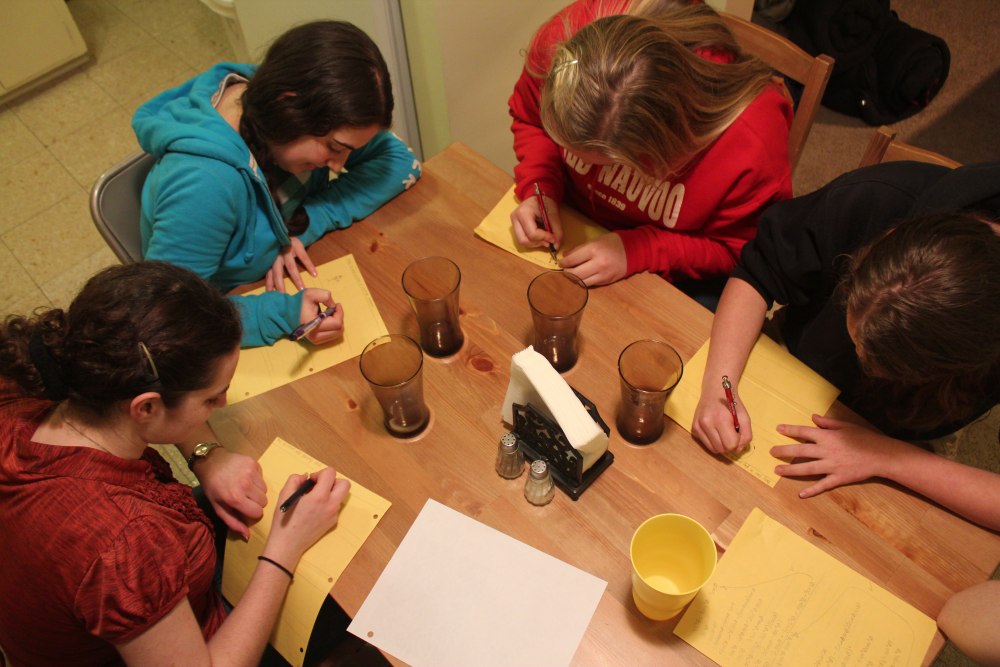 They played silly games together. We just watched.
That weekend, Thomas' dad, cousin, and a few friends were in town as well. We all went out to
Tucano's
for dinner before the friends had to fly home:
In addition to all of those visitors, Thomas' brother Robert and his family were in town later in the week, for various events for Camille's family: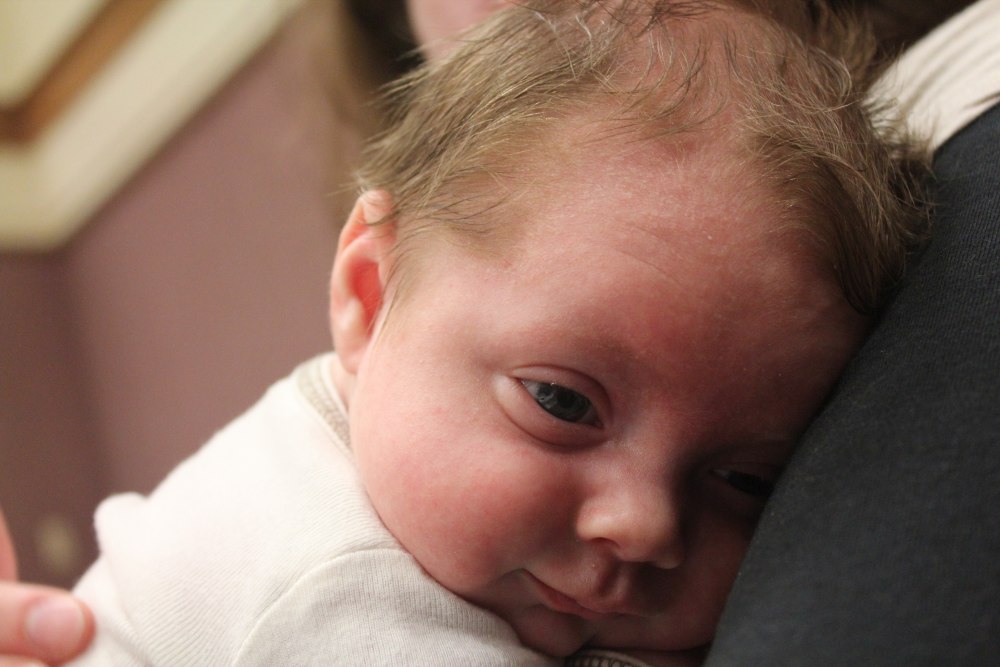 I even got to hold Abe for a little while :o) I actually held Ian, too, but we didn't get any photographic proof...
On Easter Sunday, we went up to Camille's family's ward for the twin boys' blessing day: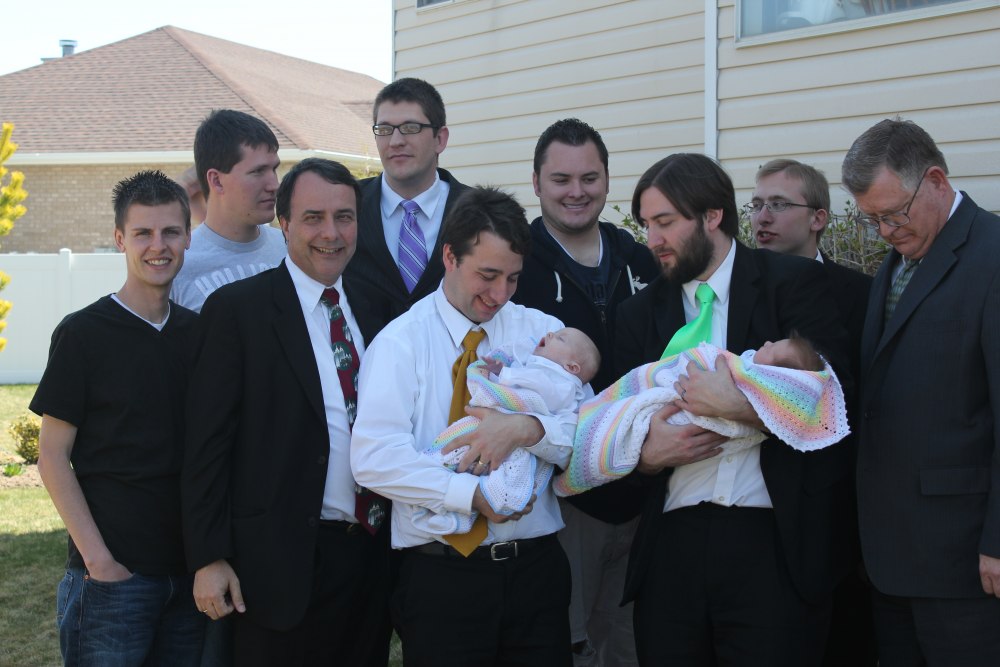 Bradshaw & James guys
Thomas' cousin, Anna, is a
brilliant photographer
.
Last week I had my last classes for the semester. I got a chance to really clean our apartment and on Saturday I took 3 of my 4 finals (and turned in a take-home final). Hello freedom!
oxox