In April and October every year,
The Church of Jesus Christ of Latter-day Saints
holds a weekend-long General
Conference
, where church leaders, including our
modern-day prophet and apostles
, speak to church members. It is a highly anticipated event in LDS circles, and Salt Lake City, where the conference is held, booms during this time.
The addresses given focus on relevant counsel for individuals and families living today. Some topics touched on
this weekend
include:
Thomas' dad came to Salt Lake with some friends from his ward for General Conference this weekend, and we were able to join them.
We went up on Friday night and went to the U and hiked Ensign Peak before catching dinner at Gateway Mall and then heading to Thomas' aunt's home for the night.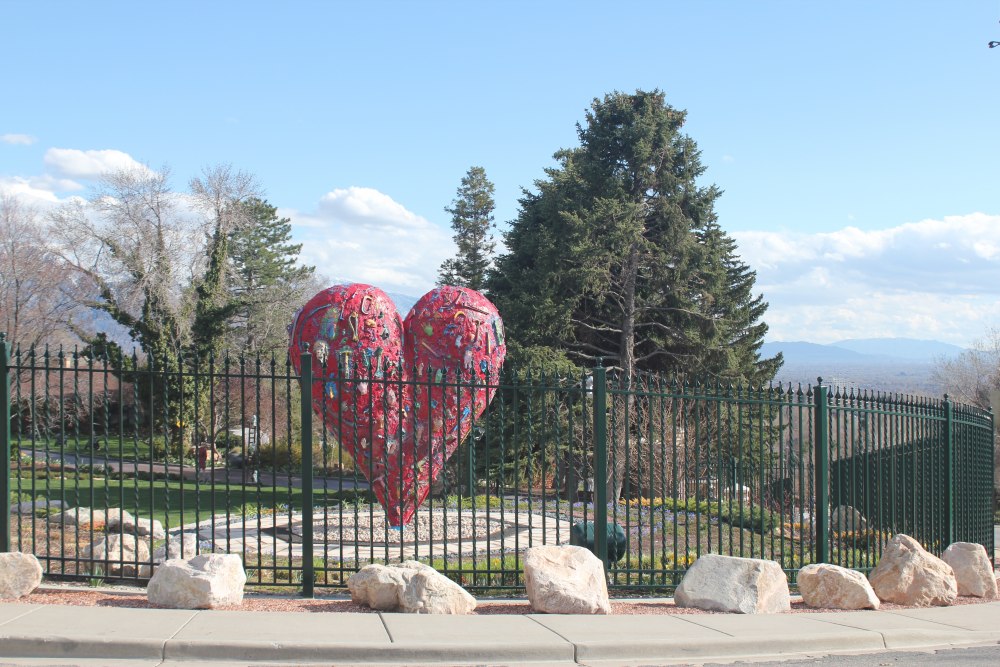 On the way to the U we saw this. It was across the street from a children's hospital.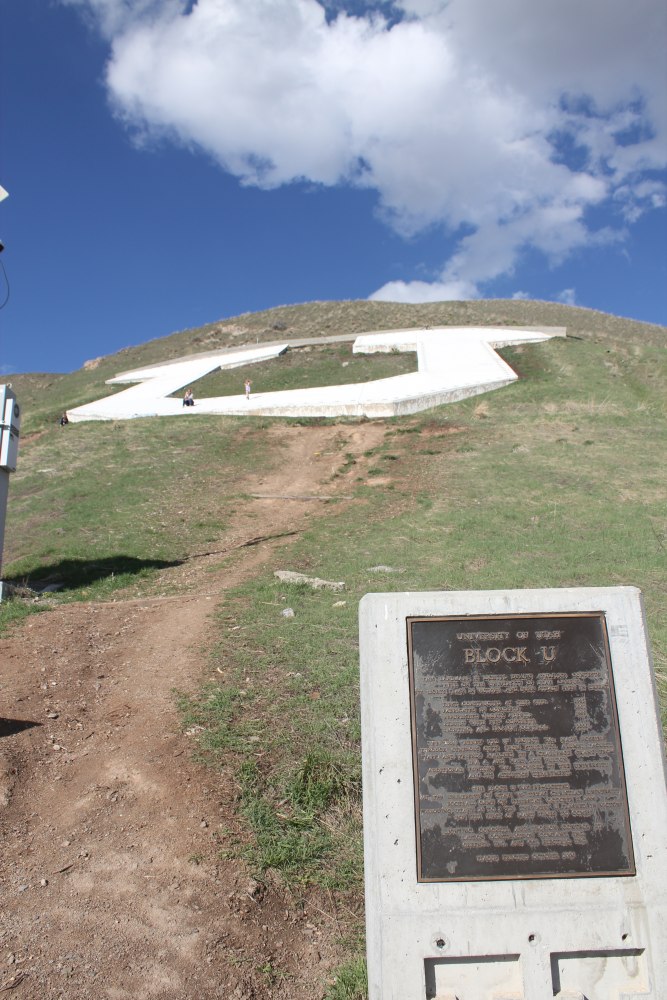 Utah State's "U". "Enemy territory" ;o)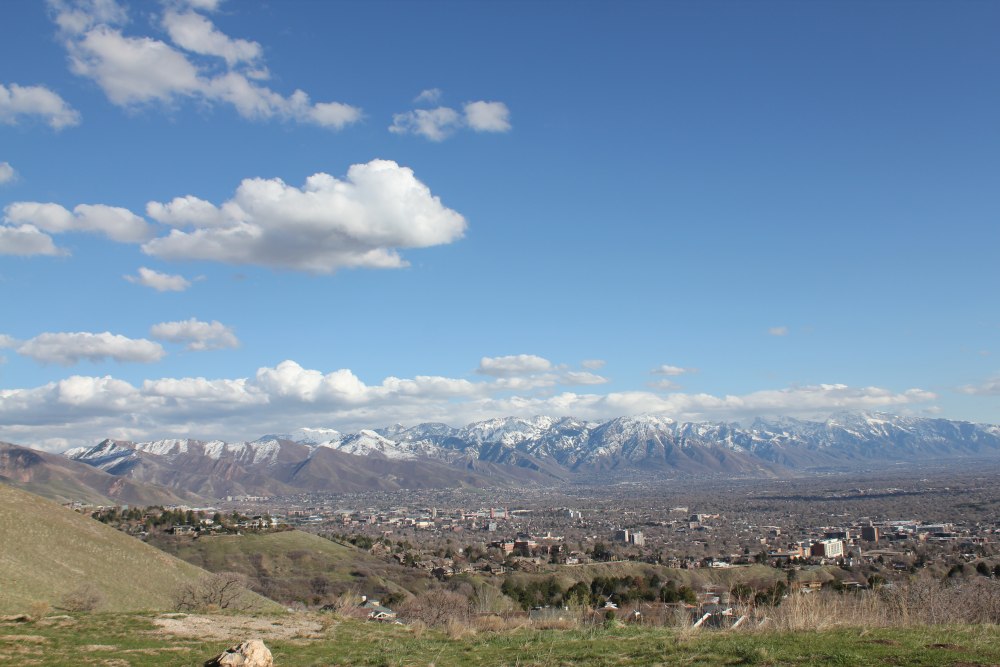 View not quite from the top.
Monument on Ensign Peak, where Brigham Young is supposed to have said, "This is the place," on coming into the Salt Lake Valley.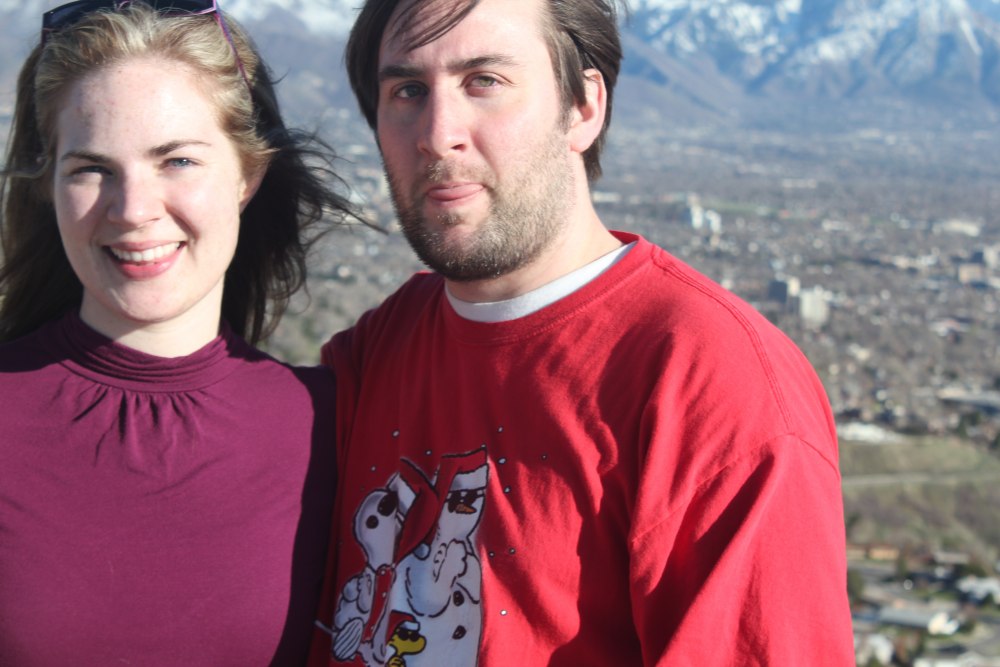 So... generally when we've asked people to take a picture for us, they've at least tried. Not this time. We asked this teenage boy to take our picture and he didn't even glance at the viewfinder. It was very odd, but something to laugh about :o)
On Saturday morning, we attended the first session of the conference at the
Conference Center
on
Temple Square
. It was wonderful to be there again! The Conference Center is a spectacular building.
Afterward, we went back to Thomas' aunt's home for lunch, and some friends of the Bradshaws from France joined us for a quick meal. A friend reporting to the
MTC
this week was set apart. Then we watched the afternoon session there before heading back to Provo for the Priesthood session and to go back home.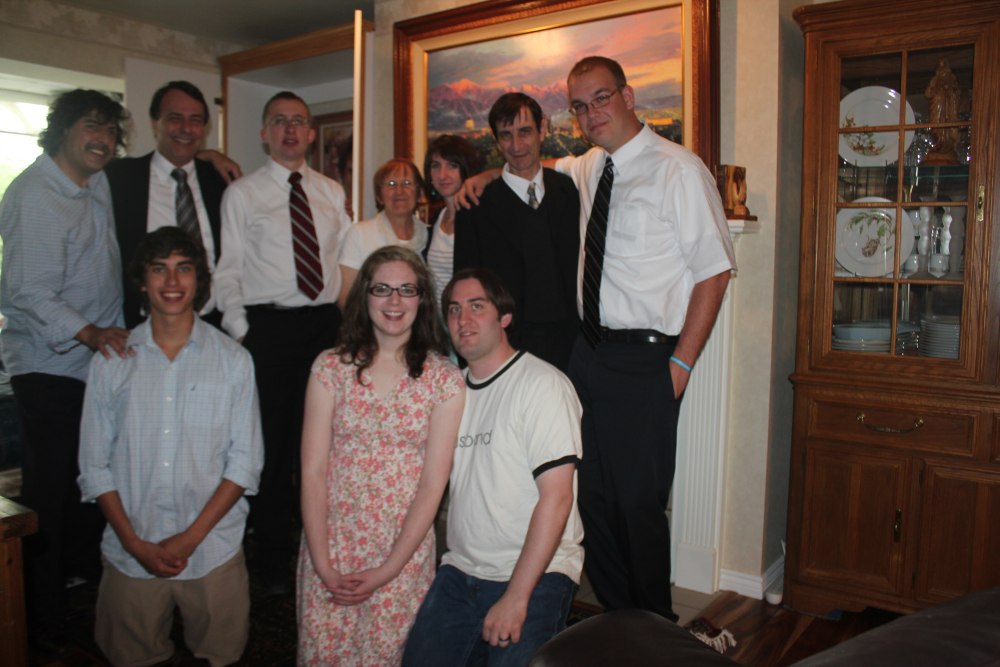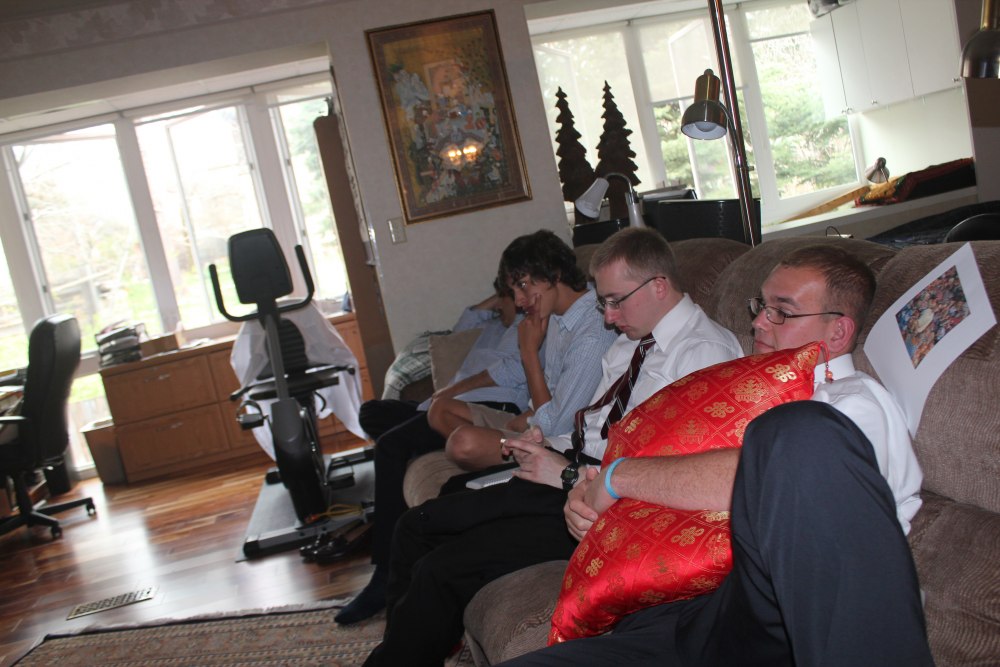 I was a little outnumbered...
On Sunday, we ended up watching the final 2 sessions at home.
In the afternoon, my dad and a friend who works for him came to visit on their way back to California from an adventure in North Dakota. They stayed for dinner and the friend stayed with some other friends and my dad stayed at our place for the night. It was good to have him here, though too short!
me & my dad!
Overall it was a great weekend!!!
oxox